Beau Downing reached into Bear Trap Creek and picked up a rock, turning it over and examining it closely until he found the collection of black specks he was looking for.
"When you flip over these rocks and you find stoneflies, it means the water is half decent," the restoration project manager with the Montana Department of Justice said. "With how we constructed the channel, that's encouraging to see."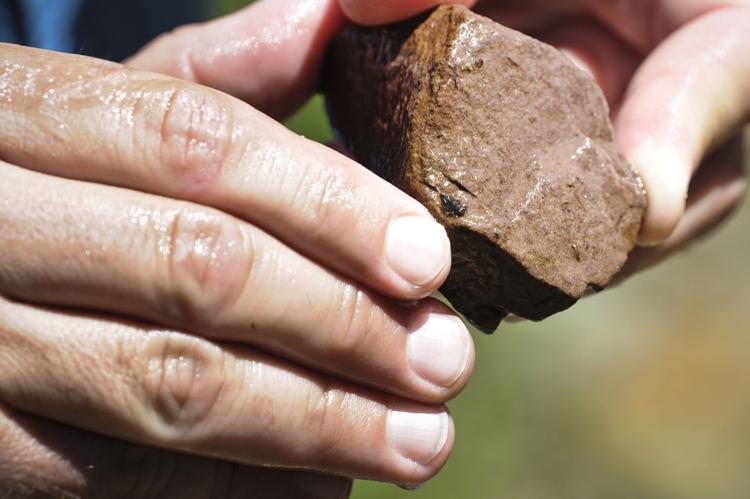 Downing and Montana Department of Environmental Quality construction manager Shellie Haaland recently surveyed the valley making up the headwaters of the Blackfoot River and the former site of the Mike Horse Mine and its tailings impoundment. It was here in 1975 that the impoundment's berm collapsed in heavy rain, flushing up to 200,000 cubic yards of contaminated waste into the river that killed aquatic life for miles.
With the restoration project now entering its fifth season, water cascades down engineered streambeds and plantings dot the edges. Old logs cover the hillsides to halt erosion while contractors diligently plant willows and other hardy plants.
"Actually for me, I've always loved the restoration end of things," Haaland said. "That's where my focus has always been, is getting to this place, so I'm really excited to see as much green as there is."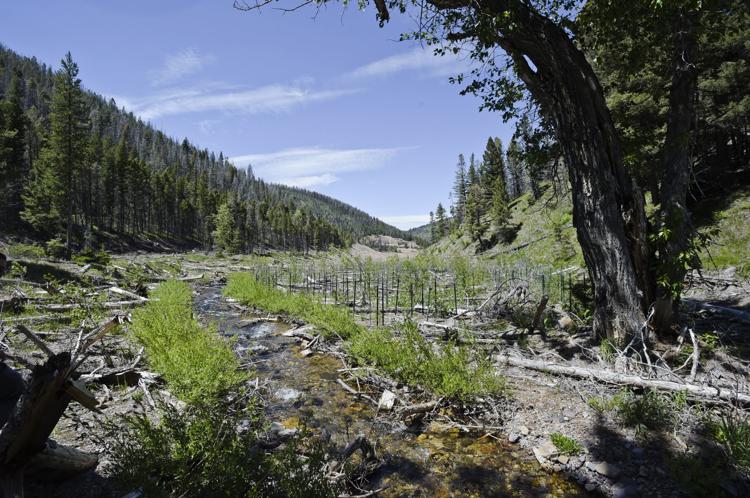 Under the Asarco settlement, DEQ essentially took the lead on removing waste while DOJ is charged with the restoration end of the project. The Forest Service also has some jurisdiction where the project area goes onto federal land, and the agencies have worked in concert to decide on remediation and restoration plans.
"Restoration is getting a kick-start on things and getting as close to an endpoint as we can," Downing said. "Instead of waiting 20 or 30 years for natural recovery post-remediation, we try to give it that 10 to 15-year kick-start."
Downing described the complexities of reconstructing Bear Trap Creek, which flows through the former tailings site. Contractors engineered the creek with pools and drops with the goal of linking it to Anaconda Creek downstream, which holds a native population of westslope cutthroat trout.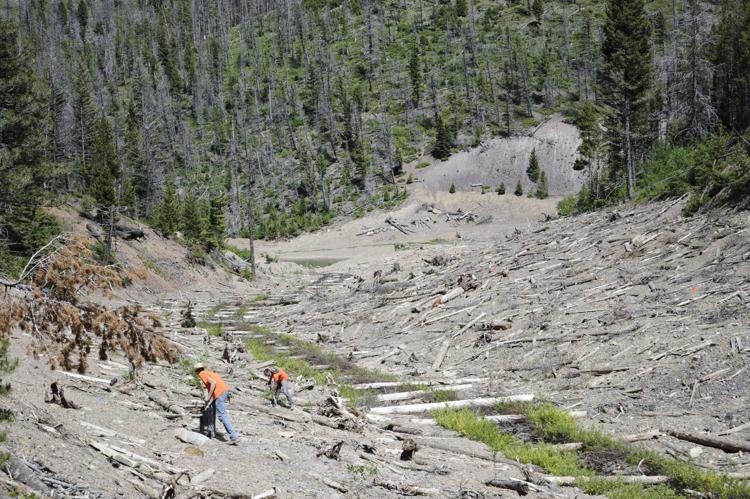 You have free articles remaining.
With short construction seasons near Rogers Pass, that often means working on stream restoration within a couple hundred yards of heavy machinery removing tailings.
"It's Mike Horse," Downing said with a laugh. "So we're always trying to complete remediation before it turns to winter."
The extremeness of the environment also means sourcing plants from the high mountain valley.
"This is a really hard place to live," Downing said. "These plants are cold adapted and put out some hardy seeds."
"They're also adapted to the mineralization up here," Haaland added.
It is that mineralization that attracted miners to the area, and with cleanup now a top priority, DEQ has used it to their advantage when possible. As one example, Haaland explained the prevalence of manganese in the valley. Other heavy metals are attracted to manganese, so as water moves through it acts as a natural filtration system.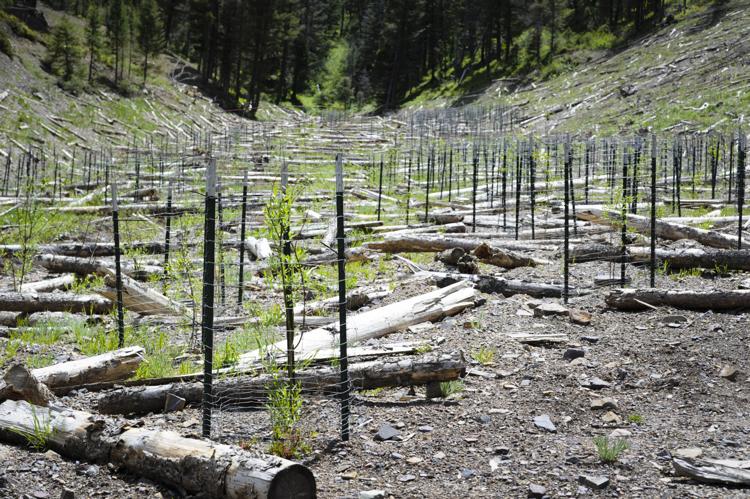 "We're just trying to mimic what (Mother Nature) was already doing — she's better at this than we are," Haaland said.
It's also those unwanted plants that can hamper restoration projects, and Haaland says she was particularly strict on keeping machinery clean. Spotted knapweed is the main concern, and its penchant for growing on construction sites.
"We've found that it's a lot cheaper to do the weed control upfront than after the fact," she said.
Last year, state officials said they were taking a "pause" to determine next steps on the project. Several unexpected expenses ate into settlement funds, including discovery of previously unknown pipe releasing contamination, construction of a second haul road and an earthquake last year, which caused a pulse of contaminated water to go to the on-site water treatment plant.
The current contract calls for continued remediation down to the water treatment plant. Then, depending on the success of that contract, the state has the option of awarding an additional contract with a pair of alternative plans to continue work downstream.