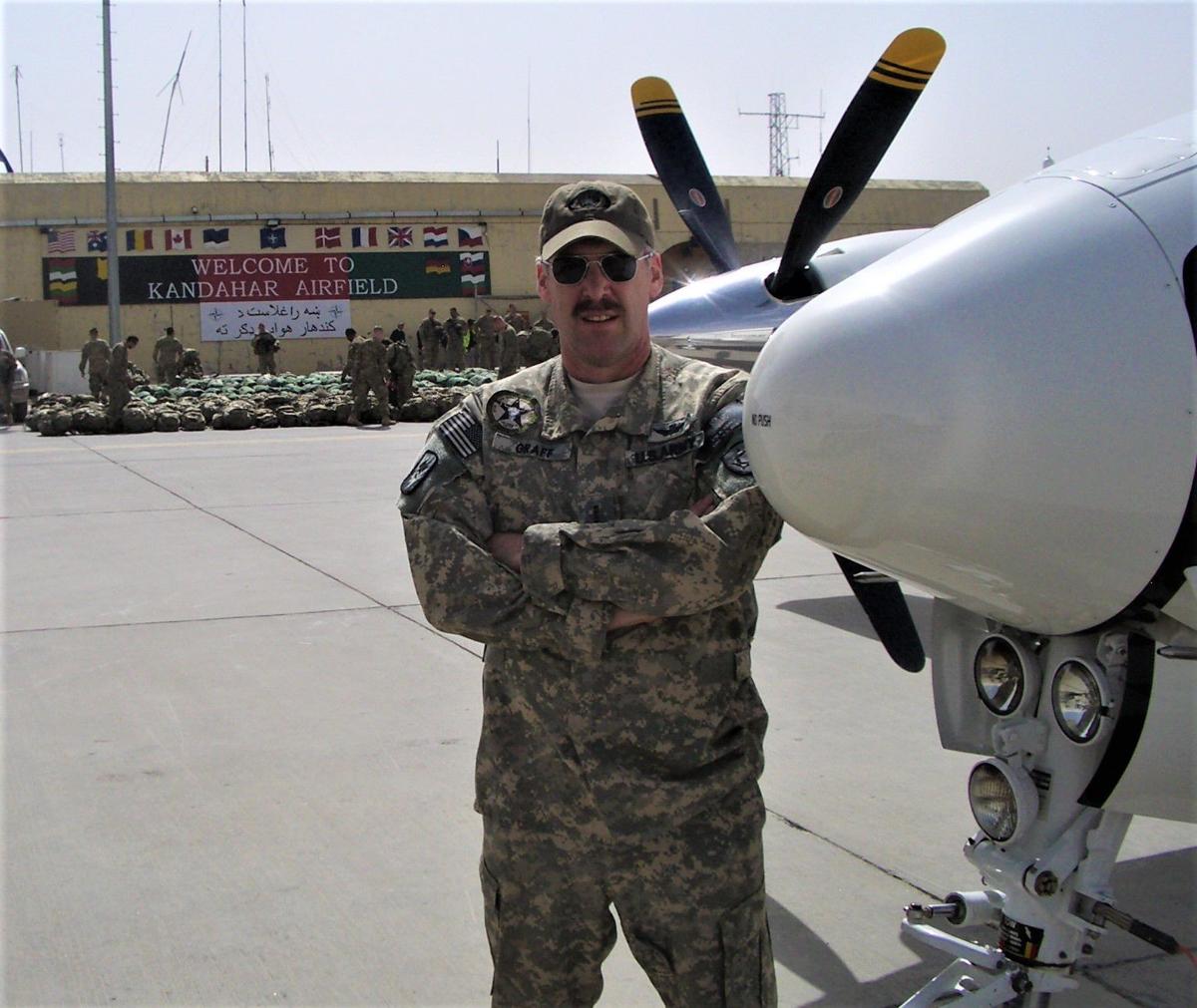 As far back as Tim Graff can remember, he's always had a desire to fly.
"Ever since I was a little kid, I wanted to fly," Graff related. "I would sit behind our house fan and pretend I was flying an airplane. I even made my little sister Cindy be my passenger."
And later, after going on his first helicopter ride at the age of 20, he knew that's what he wanted to do.
"I checked with every branch of service but needed a college degree. The Montana Guard gave me every opportunity of flying ... that I dreamed of," he said.
Graff parlayed his determination, work ethic and skills into a 37-year career as a MTNG M Day Traditional Soldier ("Weekend Warrior"). He served three tours in the Middle East, flew over 1,200 hours in combat zones, and scaled to the highest ranking Chief Warrant Officer in the U.S. Army.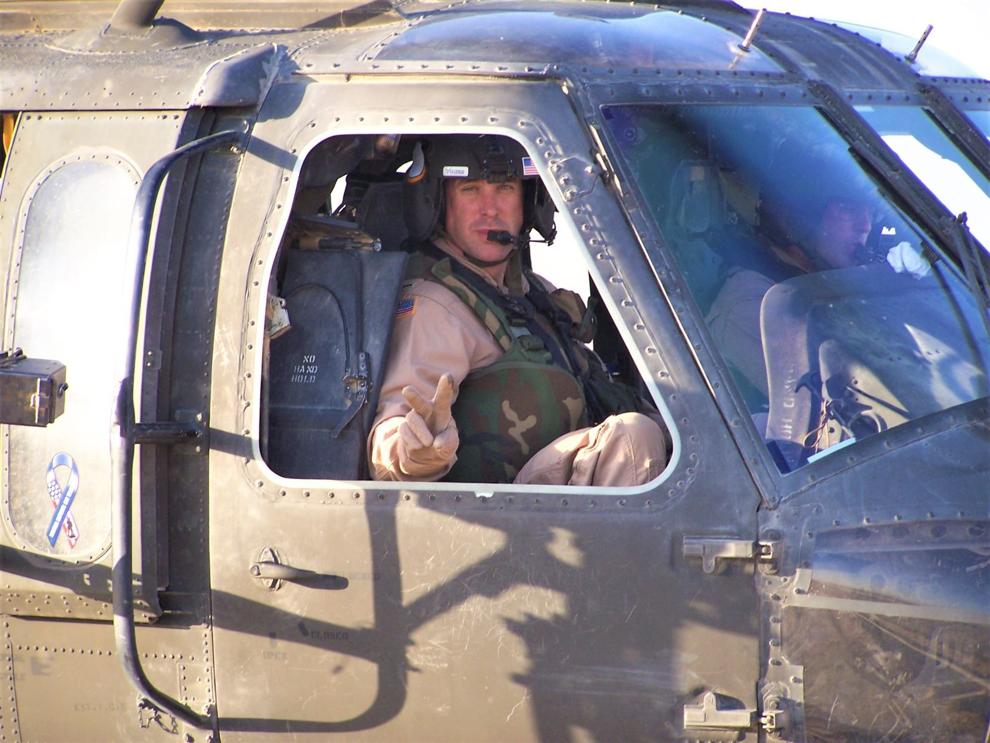 Graff grew up on Helena's Westside, where he fostered the lifelong habits of hard work. He delivered both the morning Great Falls Tribune and afternoon Independent Record daily, mowed lawns, shined shoes and collected empty cans.
While at Capital High School, he worked at the Ice Cream Parlor, Carlson Appliance and the Sunset, Ski-Hi and Circus Twins movie theaters. After graduating in 1978, Graff went to work for Associated Foods.
"I never thought I could go to college, but when I signed up for the Montana Army National Guard, in January 1982, they gave me a $4,000 signing bonus," recalled Graff, 60. "That was two years worth of college back then."
Next came basic training and Army Individual Training, followed by college at Montana State University, while simultaneously starting his career as a crew chief on UH-1 'copters in the 163rd Air Cavalry in Deer Lodge.
His intense pursuit of becoming a pilot consisted of taking all the required exams and physicals.
"In March 1984, the late Joe DeWolf ... called and said I got selected for flight training," Graff recounted. "The state of Montana only got one slot a year, and I was it."
Upon completion of the pilot qualification course at Fort Rucker, Alabama, he graduated in April 1985 as a Warrant Officer (WO1).
The 19 years that followed saw Graff flying missions in Alaska, South Korea, Canada, and El Salvador. He was also called out to fight fires in Montana in 1988, 1994, 2000, and 2003. He participated in multiple search and rescue missions during this time, as well.
During this period, Graff became an instructor pilot in the UH-1, OH-58, and served as Pilot in Command (PIC) in the UH-60 Blackhawk helicopter.
Tim married Mary Hartman in 1991. Last year, their daughter, Meagan McCauley, delivered the couple a set of twin grandchildren.
In September 2004, CW4 Graff deployed to Iraq with Operation Enduring Freedom, as a Blackhawk PIC with A Company, 1-189th. Among the missions during his 600-plus hours of flying in a combat zone there, were air assaults and general support.
He also partook celebrity and VIP transports, including Charlie Daniels and the Senate Armed Services Committee, respectively.
The 1-189th returned home in November 2005, when he was transferred into the S & S (Counter Drug Unit) as detachment commander. The S & S unit was a small detachment of three OH-58 observation choppers that were equipped with devices to assist in Montana, Idaho and Washington state marijuana eradication.
In 2006, they were the first aviation unit to respond to a presidential directive deployed to the southern border for border security.
He was then transferred to Montana Det. 41, Operational Support Airlift (OSA) in 2010, and attended the C-12 King Air multi-engine fixed wing qualification course.
Next, Graff deployed to the Middle East in April 2011, where over the next year he flew VIP transport throughout the region.
The Det. 41 unit flew into, and out of, 12 different countries, with Iraq and Afghanistan being the most traveled-through.
In August 2015, the 55-year old Helenan was deployed again with the C-12 unit, flying a data gathering aircraft in Afghanistan, for 6½-months.
Upon his return, Graff was selected as the detachment commander of Det. 41 OSA. He was promoted to CW5, and stayed in this position until retirement in July 2019.
Graff's military career spanned four decades, amassing 7,000 accident-free military flight hours. He worked his way up from E1 to CW5, while also working a full-time civilian job.
"My military education in aviation gave me the experience necessary to acquire a helicopter flying position with the USDA Wildlife Services in 1993," said Graff, who will retire on June 30.
"I've been honored to wear the uniform of a United States soldier and am proud to have served my country and the state of Montana."
Curt Synness, a Navy veteran, can be reached at 406-594-2878 or curt52synness@gmail.com. He's also on Twitter @curt52synness_IR