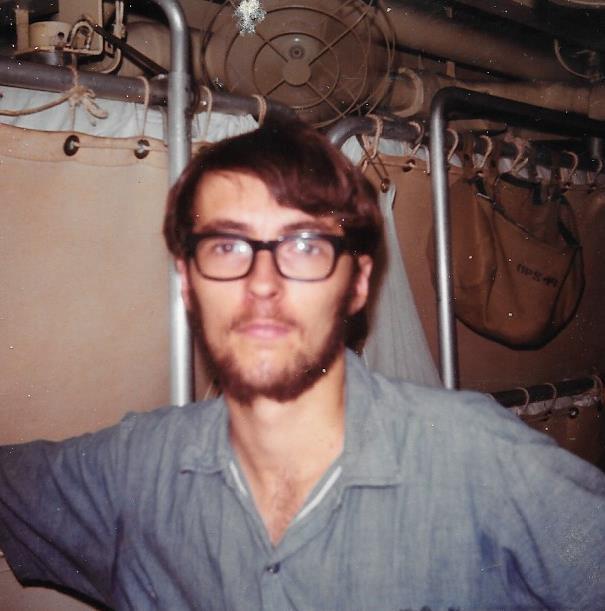 While still a senior at Helena High, Mark Forbes enlisted in the Naval Reserves on May 9, 1970, at the United States Naval Reserve facility on Euclid Avenue, with eight others, including yours truly.
The program at the time was a six-year commitment, requiring two years active duty and three years of reserve meetings, with a final year of inactive reserves.
By the end of his military service, Forbes was a veteran of two tours in Vietnam, over a hundred "shore strikes" aboard a Guided Missile Destroyer, multiple combat actions on a river patrol boat, and the mining of his ship.
After boot camp and Radioman A School at San Diego's Naval Training Center, Forbes was assigned to the O.C. Division. He then deployed for his first WestPac on the USS Joseph Strauss, DDG16, sailing for Vietnam in January 1972.
The Strauss began cruising the northern coast of Vietnam, with five ships of Destroyer Squadron 33 performing two to three strikes a night.
"We'd start a mile off the coast towards shore at about 20 knots in a zig-zag pattern," related Forbes, "At General Quarters in the Pilot House with lights out, navigating via radio."
At about a quarter-mile from shore, each ship would turn and fire broadsides.
"Flashes on the beach, splashes in the water, meant the VC was returning fire," he said. "After all our mounts fired 20 rounds, we'd get the heck out of there at 30 knots."
Ironically, he received his Combat Action Ribbon while eating a hamburger, when they were fired upon a by a MIG17. Another time they struck two of their own mines just outside of Haiphong Harbor.
You have free articles remaining.
In April 1972, Forbes was assigned duty in the Mekong Delta, helping the Army of the Republic of Vietnam with communications training on the river patrol boats.
The Riverines, or PBRs, were a fleet of 31-foot shallow rigid-hulled boats that were sold to the ARVN under the Abrahams Act for $7.7 million. Powered by a Jacuzzi turbo motor, they could reach speeds of 28 knots, and were armed with machine guns, a grenade launcher, M16 rifles and hand grenades.
The South Vietnamese "borrowed" Radiomen from the ships, and Forbes was involved with the project sporadically for about two months.
"The crews were about five or six guys – half Americans and half South Vietnamese – we'd help them operate the PR-21 VHF radios," Forbes said. "On the very first day out, we came around a bend in the river and Victor Charley was waiting in ambush for us. All hell broke loose, and a guy close by got killed in the attack.
"I made about eight to 10 exercises aboard the Riverines, in the delta," related Forbes, "and about half of those we encountered action."
The Strauss returned to Pearl Harbor in August 1972. After the Cease Fire in March 1973, RM3 Forbes extended for another eight-month WestPac, beginning in May.
On his second tour, the Strauss was part of the "Gun Line" along the southern coast of Vietnam, involved with "Linebacker Strikes" and watching out for enemy torpedo boats, better known as "Skeeter Boats."
They were then part of a Carrier Guard, visiting Hong Kong and Australia. Discharged from active duty in December 1973, he finished with 29 months of active duty.
After returning to Helena, Forbes took a job at Fort Harrison, where he would spend a 27-year career in the Release of Information department.