In his book "My 365 Days," author John Quintrell of Helena relates the journey of his combat service with the storied U.S. Army's Wolfhounds in Vietnam, in 1968-69.
The book's prologue contains an article from his hometown southern California newspaper, titled "Quintrell Wins Heroism Awards." Assigned to Company C of the 2nd Platoon, 2nd Battalion, 27th Regiment of the 25th Infantry, he was awarded the Bronze Star and Purple Heart.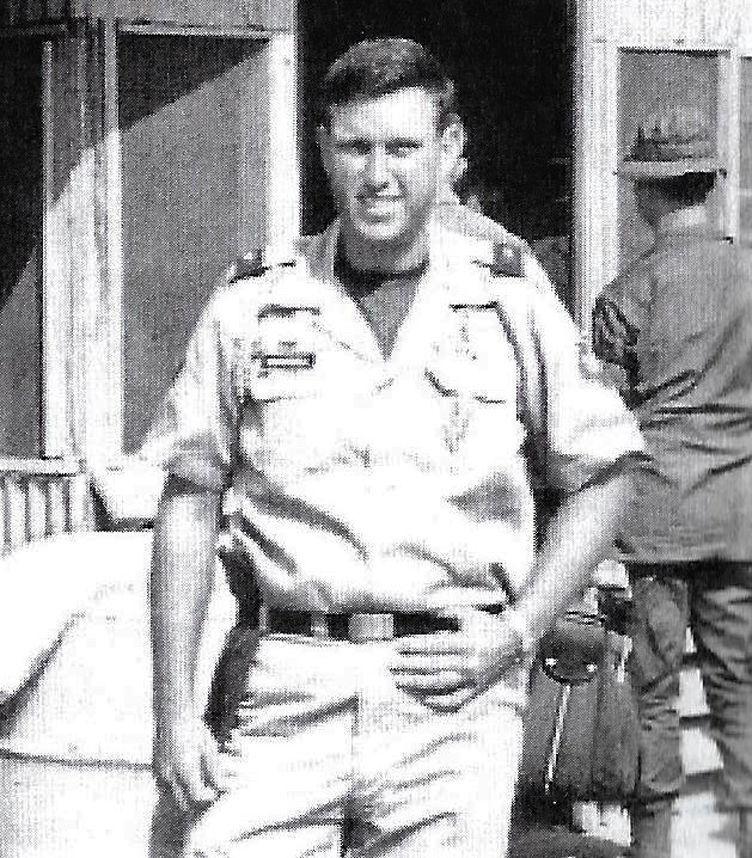 "For heroism in connection with military operations against a hostile force: Private First Class John Quintrell distinguished himself by heroic actions on 9 December 1968, while serving as a rifleman," the citation for the Bronze Star reads. "While acting as a blocking element, Company C came under an intense hostile attack. During the ensuing battle a squad that was isolated from the rest of Private Quintrell's platoon by a river came under immense hostile pressure. In an attempt to reinforce the beleaguered position, a four man boat overturned."
The citation recounts how a radio telephone operator, heavily laden with equipment, began to flounder in the water. With "complete disregard for his own safety, Private Quintrell exposed himself to the hostile fire as he ran through the kill zone," jumping into the river to aid his beleaguered comrade and getting the RTO to safety.
"Private Quintrell's personal bravery, aggressiveness, and devotion to duty are in keeping with the highest traditions of the military service and reflect great credit upon himself, his unit, the 25th Infantry Division, and the United States Army."
"Big John" Quintrell attended high school in San Diego and one semester of San Diego Junior College, before being drafted into the Army on March 26, 1968. After going through basic training and advanced infantry training at Fort Ord, he landed at Long Bingh AFB, Aug. 21 that same year, just five days short of his 20th birthday.
Over the next year, the Wolfhounds, stationed out of the Cu Chi District, battled the enemy's booby traps, rocket and mortar attacks – "There is no scarier thing on earth than the whistling sound a rocket makes as its coming down in your direction," Quintrell wrote – ambushes and firefights, as well as encounters with Agent Orange, leeches, cobras and mosquitos carrying malaria.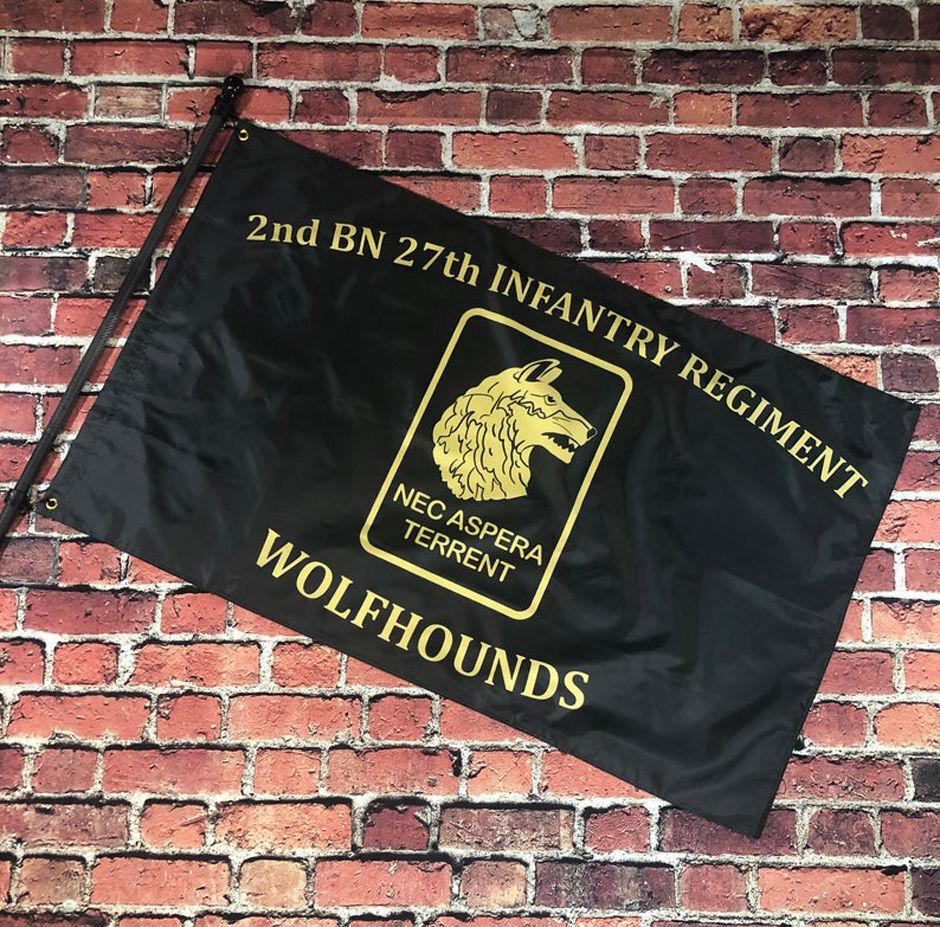 Twice they entered Cambodia, supposedly in search for an underground hospital, but only to learn decades later the actual mission was a search-and-destroy for a downed advanced spy plane. Another time, the badly outnumbered Wolfhounds platoon "faced 300 NVA regulars in an impossible fight for their lives," according to "My 365 Days."
After returning stateside at the rank of staff sergeant, in late August 1969, Quintrell and his fellow soldiers were accosted by an anti-war group while leaving Travis Air Force Base. The next day, at his mother's home in San Diego, a longtime friend of their family told John, "You should be ashamed," for killing babies and women.
Quintrell vowed at that time to never speak about Vietnam, a promise he kept to himself for 34 years. Over the next four decades, he struggled with his demons from the war, experiencing bouts of alcoholism and PTSD.
In 2003, influenced by the Vietnam Women's Memorial founder Diane Carlson Evans, Quintrell began talking about his Vietnam experiences. He started looking for the men he fought alongside in the jungles, and in 2004 he organized the first Wolfhound Reunion in Washington, D.C. Since then, as chairman of Wolfhounds Veterans Association, Inc., he has located well over 100 men and hosted eight reunions.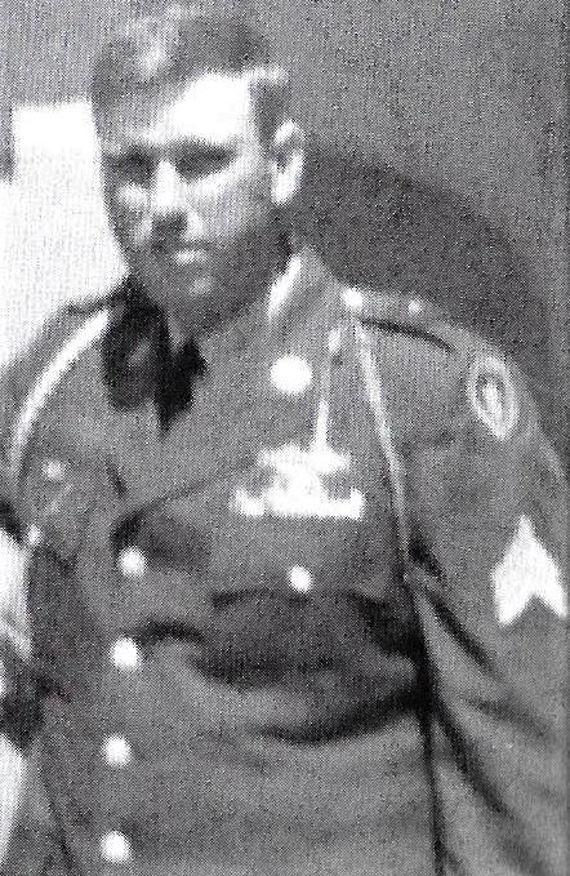 In his book's acknowledgements chapter, among the many people Quintrell pays tribute to are his children Tim, Tom, Tammy and Laura Louise. Tim believed in his dad's mission for the Wolfhounds, and his daughter inspired him to write his stories.
"In closing, I want to express my deepest appreciation and abiding love to my wife Laura, she has supported me through the rough times of reliving the horrors of Vietnam," penned Quintrell, who is the keynote speaker at Sunday's Memorial Day Ceremony at Memorial Park. "She sat in the background listening to all the stories the Wolfhounds would tell me. She was and will always be, my hero."
Curt Synness, a Navy veteran, can be reached at 406-594-2878, or curt52synness@gmail.com. He's also on Twitter @curtsynness_IR