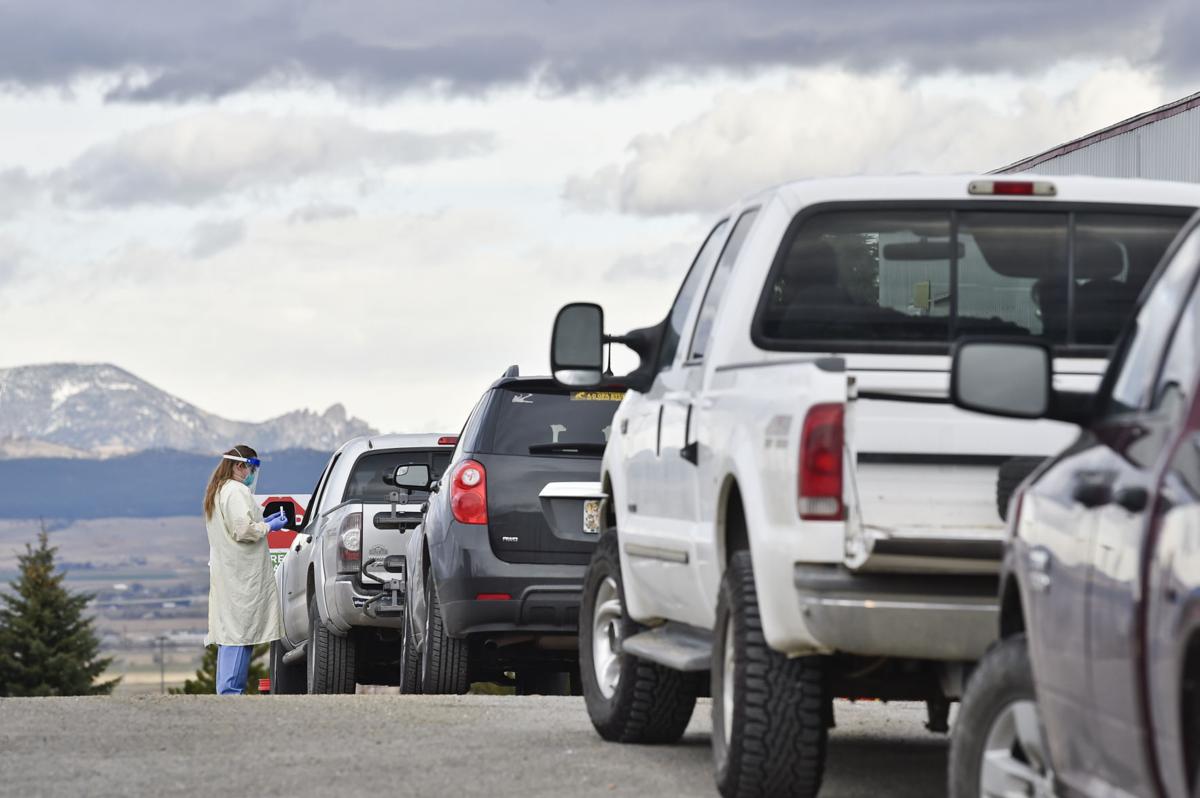 St. Peter's Health now has four people hospitalized due to COVID-19, and while it is a far cry from what was reported during the height of the pandemic, a hospital official said Thursday the numbers are still a reason for concern.
Katie Gallagher, spokeswoman for St. Peter's, told members of Hometown Helena, an informal group of residents and business people, that two people had been admitted overnight for complications with COVID-19. She said one person was in the intensive care unit.
She noted that at the height of the pandemic the hospital had as many as 30 people hospitalized at one time.
"We're kind of over COVID," she said. "People don't want to hear about it, talk about or think about it, but COVID is not over us."
Gallagher said Lewis and Clark County now has a 61% vaccination rate, which she said was one of the highest in the state, but still below the 70% nationwide goal. She said it was a testament to getting people vaccinated and vaccinated early.
The county website said Thursday 61% of the residents are partially vaccinated and 56% are fully vaccinated and 5,422 more residents would need to get vaccinated to reach 70% of at least partially vaccinated population.
And while Gallagher said the county's rate was good, it still meant that about 40% of its population remained unvaccinated.
She said the vaccine has been effective against the Delta variant, which is surging across the country. She said more than 80% of the cases in the United States are with the Delta variant, which is a coronavirus mutation that spreads easier.
She said the virus is now like a "tornado" and coming through communities and hitting people who are not vaccinated.
Montana reported 141 new cases of COVID-19 on Thursday, bringing the state's total to 115,143. Of those, 112,750 people have recovered. There are 698 active cases, 1,695 deaths and 71 current hospitalizations. There have been 5,629 hospitalizations overall.
There are 439,246 Montanans who are fully immunized, which is 48% of the residents. The state reported that 1.4 million tests have been given.
Lewis and Clark County, according to the state, reported one new case on Wednesday, a man in his 80s.
Gallagher said people in the 40-49 age group in Lewis and Clark County are being vaccinated at a higher rate than those who are 50-59. She said age is a critical factor in determining risk. And she said the 30-39 group is creeping up on that.
St. Peter's has had plenty of people in their 50s hospitalized and lost to the virus, she said.
"Everybody needs to get vaccinated, but please if you are in that age group, strongly consider it as well," Gallagher said.
It was a theme she repeated.
"The moral of the story is please get vaccinated," Gallagher said. "Let's slow the spread, let's not see surges in local hospitals."
She said people can stop by the hospital's Broadway clinic from 8:30 a.m. to 4:30 p.m. on weekdays and get vaccinated for free.
The COVID-19 hotline is: 833-829-9219.
Assistant editor Phil Drake can be reached at 406-231-9021.