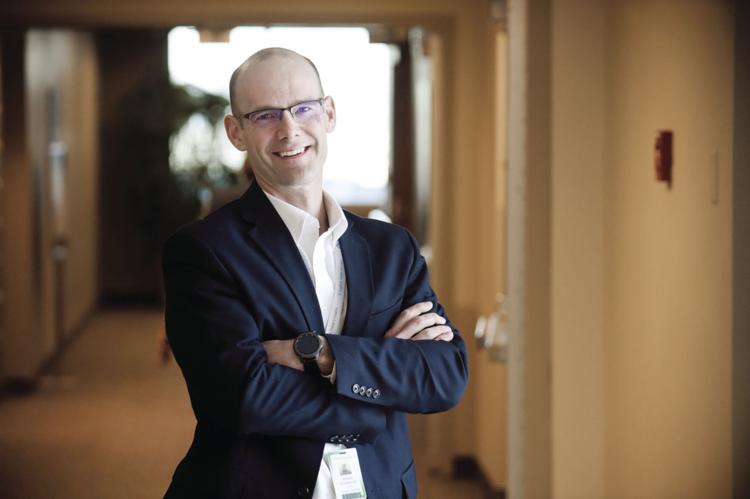 Dear Friends and Neighbors,
We recently shared that Medical Oncologist Dr. Tom Weiner is out of the office and not currently treating patients. Thank you to everyone who has reached out to us with a tremendous outpouring of feedback and concern. We completely understand why this is worrisome and that you have questions.
The circumstances around Dr. Weiner's absence are private and confidential, therefore, St. Peter's is not legally allowed to provide more information. Unfortunately, this means we cannot answer the question many of you have, which is "why?"
In the absence of information, rumors are flying and there is a lot of misinformation being shared. Some are saying St. Peter's is just out to get Dr. Weiner. I assure you, this is not the case. I also realize I'm asking you to have faith that our administrative and medical staff leadership are making decisions in the best interests of our patients and community.
The relationship between administration and medical staff is better today than it has been for a very long time. Everyone has been willing to acknowledge their mistakes of the past in the hopes of building a mutually supportive and respectful relationship for which the community will benefit greatly. My team and I stand in strong support of every member of our medical staff. The role they play in providing life-saving medical care for our community is second to none.
Please understand, our primary obligation is to ensure St. Peter's is consistently providing high quality care. Upholding this promise and making sure we always have the resources to care for you is sacred and personal to us. Our Cancer Treatment Center team, which includes several board-certified oncologists, stands ready and is continuing to provide exceptional care for our cancer patients.
I realize how unsettling this is for those who have been treated by Dr. Weiner in the past, or who are currently undergoing cancer treatment. We know our Cancer Treatment Center team becomes family when you or a loved one are battling cancer. It is a grueling and humbling experience, and in more ways than just physically and emotionally. Please know that our amazing team of caregivers is here for you today just like yesterday, and tomorrow will be no different.
Get local news delivered to your inbox!
Subscribe to our Daily Headlines newsletter.