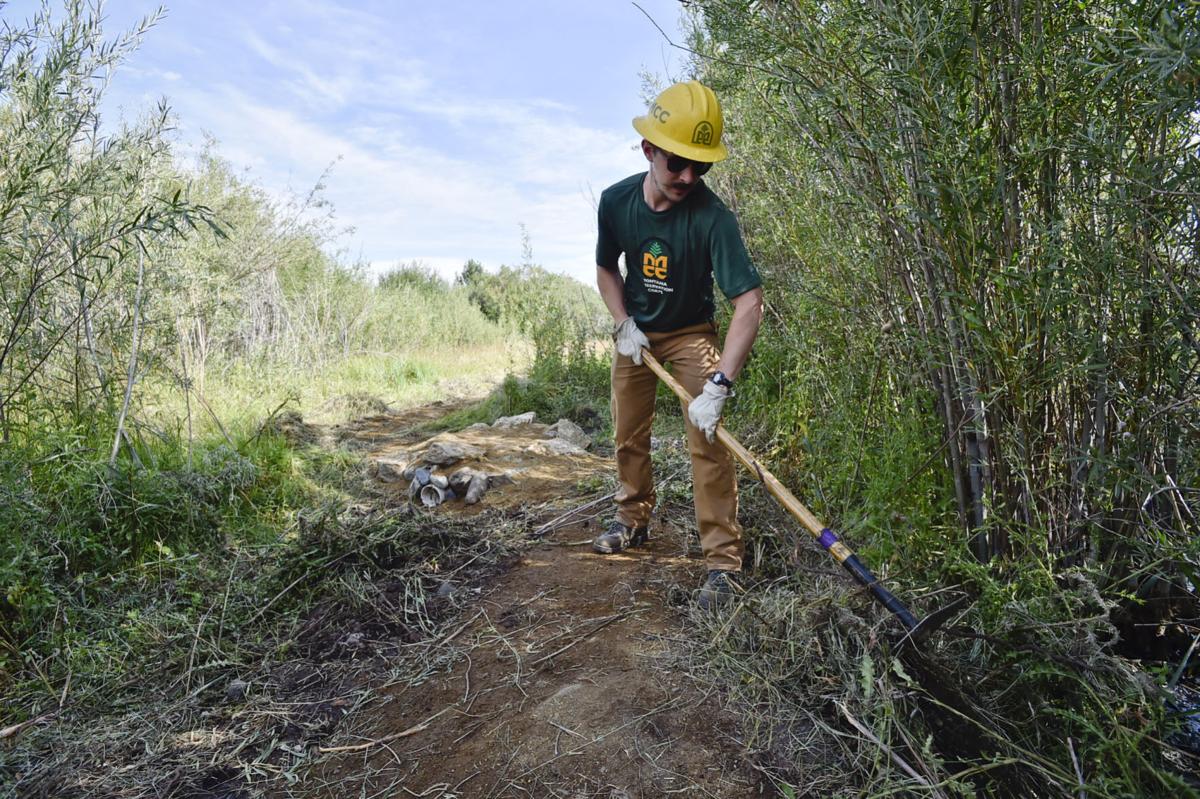 The late Jane Shull Beasley, a longtime figure in Helena's birding community who hosted a radio show for nearly two decades and started the downtown business Birds and Beasleys, has a new trail dedicated in her memory.
Crews from Montana Conservation Corps were wrapping up construction on the trail rebuild at Spring Meadow Lake State Park Thursday. A fire in 2007 burned much of the southeast portion of the park, including a stand of mature cottonwood trees. In the years since, underbrush has taken over the area and buried the trail that once meandered through.
The idea to reconstruct the trail in honor of Beasley, who died last year, came from members of Last Chance Audubon Society. The group raised funds and secured grant dollars, working with Montana Fish, Wildlife & Parks to build the trail in the state park.
"It's a nice way to memorialize her because she was so important to backyard birders in Helena with her radio program," said Bob Martinka with the society. "Spring Meadow Lake has been a hot spot to go birding and a place that local birders have visited for a long time. After that fire obliterated that southeast corner and with the new growth, we came up with the idea to redo the trail and dedicate it and name it after Jane Beasley."
Sandy Shull, current owner of Birds and Beasleys and one of Beasley's seven children, described her mother as a nature lover and artist. In 1993 she opened the store at the age of 63 to help share her passions.
"She just loved nature – she wasn't politically active – but she loved nature and to promote nature activities," Shull said. "She was just magical. She got so many people who didn't know they wanted to be involved with nature involved with nature, and that's how we grew up."
Beasley hosted her 10-minute weekly backyard birding in Montana radio show on KMTX for nearly 20 years. She enjoyed giving programs for everyone from kids to seniors, and her charisma made her one of Helena's most recognizable residents. And her artwork depicting the birds she loved continues to be offered at the store she started.
"She loved the public eye so the fact it's in a spot where they'll be able to remember her and see her name, it's pretty cool. The family is really excited," Shull said.
The trail fits Beasley's personality and interests as well, Shull said.
"She wasn't a hiker, wasn't a wilderness person, she was a community person," Shull said. "So the fact it's so accessible and taking a piece of the park that used to be more usable and making it usable again – she would've loved it."
The trail begins at Montana Wild, snaking through willows on the southeastern end of the park. It's a part of Spring Meadow that sees fewer people than near the lake and was a favorite for birders before the fire, Martinka said.
"There's been in the neighborhood of 170 to 180 different species of birds identified at Spring Meadow, so that's pretty doggone good for a small area like that," he said. "The trail is a really neat addition for that area."
Glenda Bradshaw with the society headed up the grant proposal. Using fundraising from her organization as a match, she applied for a grant through the federal Recreational Trails Program raising a total of between $8,000 and $9,000.
"We put together the grant proposal and got lucky and got funded," she said. "So we were able to afford to get an MCC crew that week that has been working on the trail getting the area clear and the trail reestablished and some granite down."
Some of the aspects of the trail are still a work in progress, Bradshaw said. The proposal included a youth MCC crew as well as the adult crew working this week, but the youth crew could not be secured because of COVID-19 and may come next year. They are still also looking at signage including some information about Beasley and possibly some informational signs about birds, she said.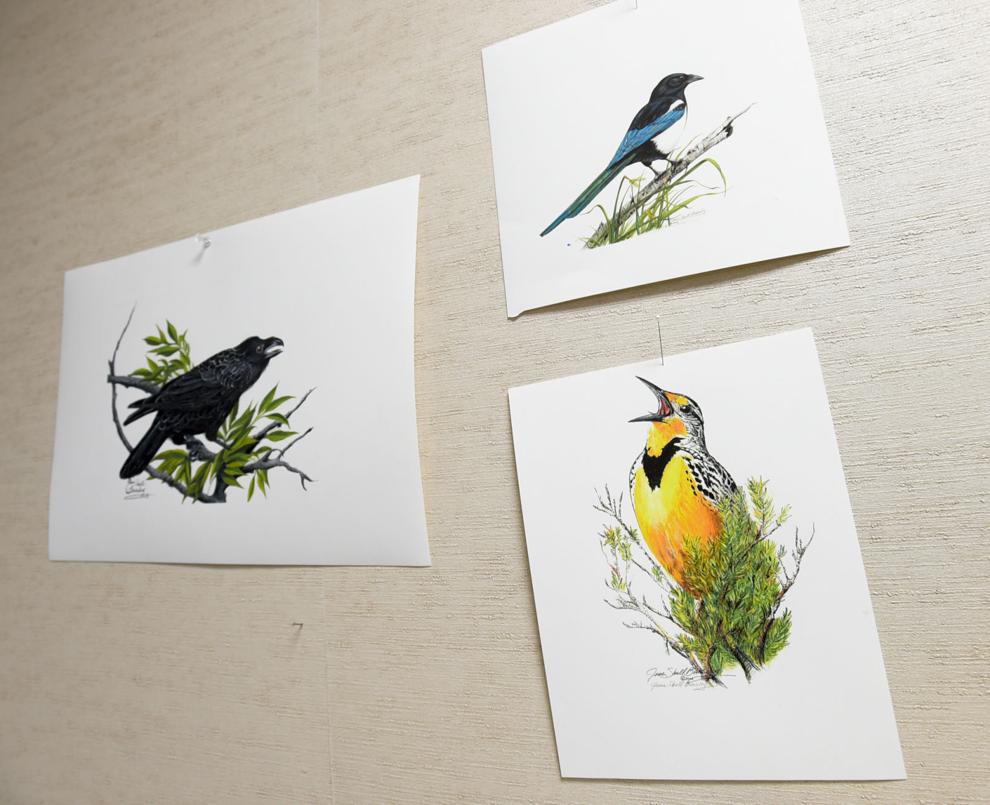 Reporter Tom Kuglin can be reached at 447-4076 @IR_TomKuglin