While some Helena gyms and a theater jumped at the opportunity to reopen Friday, many decided to keep their doors closed a little while longer. 
After ordering many businesses to close several weeks ago to help prevent the spread of COVID-19, Gov. Steve Bullock announced that gyms, theaters and museums could reopen on Friday.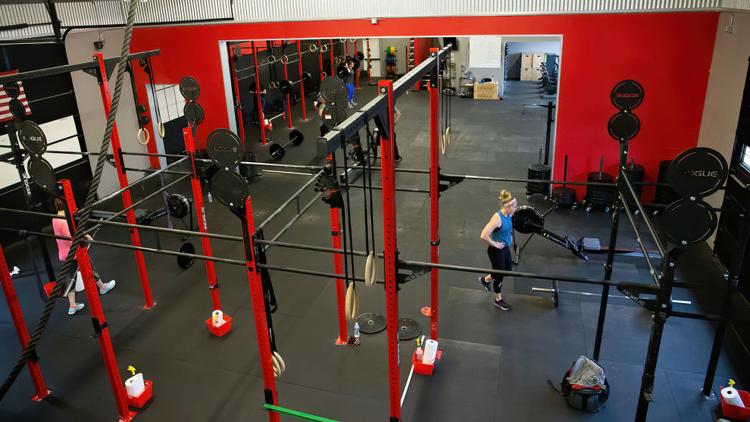 Crossroads Fitness and Seven Devils Crossfit are among the Helena gyms that chose to reopen. 
Crossroads Fitness had been preparing to reopen for a few weeks, said general manager Rhonda Schlosser.
"We were already being proactive with our cleaning," Schlosser said. "We took out some of the weight benches so that stations were better spaced. We were ready to open for a while."
Schlosser said the business also came up with a cleaning system for the free weights, installed the signage recommended by the Centers for Disease Control and Prevention, and placed hand sanitizing stations near every door to the building. For a while, Crossroads will be operating at about about 50% capacity and will be open from 5 a.m. to 8 p.m. Monday through Friday and 7 a.m. to 5 p.m. on Saturday and Sunday.
Membership fees will be prorated due to the closure, Schlosser said.
"It's great to hear people working out outside my office again," Schlosser said. "I'm just happy seeing my members again. It's nice to see familiar faces."
Krista Boutilier, co-owner of Seven Devils Crossfit and the teacher of the Helena gym's teen classes, is also happy to see customers again. 
Boutilier said the first thing she and her co-owners did was comb through the state regulations on reopening. She said they had to come up with a sanitation plan and a reopening plan in addition to ensuring a solid supply of cleaning materials.
"What we really cared about was doing this right and making sure everyone is safe," Boutilier said. "We've been preparing for about a month."
Like other Crossfit businesses, Seven Devils lent out much of its equipment to members, and some of it has yet to be returned. Seven Devils is primarily operating with an open gym program right now due to restrictions on classes. However, Boutilier will be able to host teen classes starting on May 26.
In the meantime, Seven Devils has placed a hard limit on how many people can be in the gym at one time.
"It feels so good to see people's faces again," Boutilier said. "But since we were doing a lot of video classes, we've kind of connected in different ways."
Many other Helena gyms, such as Capital City Health Club, are waiting until Monday to reopen. The Helena Family YMCA plans to open on May 27.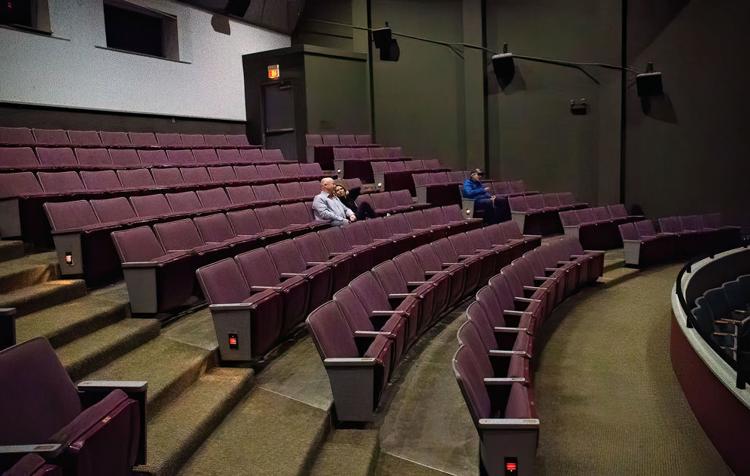 Though the local Cinemark movie theater has shown no signs of reopening anytime soon, The Myrna Loy held a showing on Friday evening.
According to the Myrna's film programmer Benji Cosgrove, the first film was "Never Rarely Sometimes Always," a drama that won the U.S. Dramatic Special Jury Award at the last Sundance Film Festival, and it will be show again at 4 p.m. Saturday. Cosgrove said the Myrna is starting by opening only the large auditorium but might open the smaller screen after a week if everything goes well. The theater will also being staggering movie showings by an hour to give people more time to exit and enter the building. 
"We are super excited," Cosgrove said. "But we wanted to do a real slow opening."
Concessions at the Myrna will be limited to popcorn, candy, beer and wine for a while. All drinks will be distributed in disposable containers, and plastic barriers have been installed at the concession stand. All workers will be required to wear masks, and the Myrna is asking patrons to wear masks until they are seated, if possible.
The theater is also encouraging social distancing by suggesting that groups sit six feet apart, or approximately three seats apart. The capacity will be limited to about 25%.
The Montana Historical Society has yet to determine a reopening date. Spokeswoman Eve Byron said the staff is still looking to secure sanitizing supplies before committing to opening.
"We want to reopen as soon as possible," Byron said. "But we want to comply with the governor's order as much as possible."
Concerned about COVID-19?
Sign up now to get the most recent coronavirus headlines and other important local and national news sent to your email inbox daily.