After a monthlong delay due to a lack of cooperation from Mother Nature, the Last Chance Skijoring Race for the Gold was up and running amok Saturday morning at the Lewis and Clark County Fairgrounds.
People from around the area came to watch skiers and snowboarders be pulled at a gallop behind a churning quarter horse, racing against others and the clock with some pretty gnarly wipeouts to boot. The event will continue Sunday, beginning at 11 a.m.
Skijoring originated in Scandinavia as a mode of transportation, using the power of a horse to transport someone on skis. Then someone decided that the chill and boredom of winter needed to be spiced up by turning an old mode of transportation into a new and sometimes explosive kind of race. It's picked up steam in the past 30 years in the United States, and the past five years have seen a big jump in the popularity of skijoring.
On Saturday, 85 teams composed of a horse, rider and skier were entered into the second Last Chance Skijoring Race for the Gold. Younger contestants slipped slowly behind the horse, taking just a few jumps and nabbing a plastic tube ring while slaloming back and forth on the racetrack.
"These are 1,100-pound horses," Kelly Hanson, co-chair of the Last Chance Skijoring Race said during a track inspection. While the younger contestants were not moving very fast (some were still getting a face full of snow as they went down in a powder haze), when the big animals are really moving and the skiers are climbing the rope and swinging around gates, they can be moving over 40 miles per hour.
Aaron Griffen does quite a bit of skijoring around the West. "We travel around Montana, Wyoming, Idaho," Griffen said. "We're traveling every weekend."
Tracks can vary depending on the event. Curves, straightaways, jumps and gates all change and the rider has to know when and where to "climb" or "slide" rope, Griffen explained. Riders climb when they need to get around a gate, pulling themselves and skidding in tight ski-racer turns. They slide if they need more rope, like when they have to swing far out and hit a jump like the one in the middle of the Last Chance Skijoring track.
Hanson said the best teams are made of riders and skiers who partner up for the entire season. "You should train for it," if you want to win, Hanson said. Open riders are running for not small amounts of money, so the horse, the rider and the skier should be in shape. Last year, the winner of the Last Chance Skijoring race in the open category won over $2,000, according to Hanson.
For Hanson, the chance to use the fairgrounds race track during the winter is great for the community. "Keeping an ag-equine thing going on here and using the stables in the wintertime is great," Hanson said. As a member of the fair's board, she sees using the racetrack as keeping in the spirit and history of Helena.
Skijoring is popular among a small group of people. "It's a kind of small community," Griffen said, something that skijore horseman Scott Ping agreed with. Ping, 69, is from Whitefish and has been skijoring for the past 22 years.
"It's like a family reunion at different cities around the West," Ping said about skijore competitors.
Ping saw skijoring in Bozeman in 1996 and was hooked. "I thought, 'hell, I gotta do that,'" he said. So he bought a horse and that was the beginning of a lot of things. Ping has broken his neck while racing, broken ribs and suffered a variety of bruises and physical abuse that come with the territory of riding a horse at a high rate of speed through the snow and ice. His 23-year-old horse, Kona Coffee, has been his skijoring mount for the past decade. Kona was wearing ice spikes on his shoes, a metal screw-on cleat that Ping attaches for better grip in the winter weather.
"I'm the oldest one," Ping said. "It takes a lot, and it's taking more and more," he added with a laugh. But he doesn't plan to give it up any time soon. "The sport is for everybody," Ping said.
Last Chance Skijoring Race for the Gold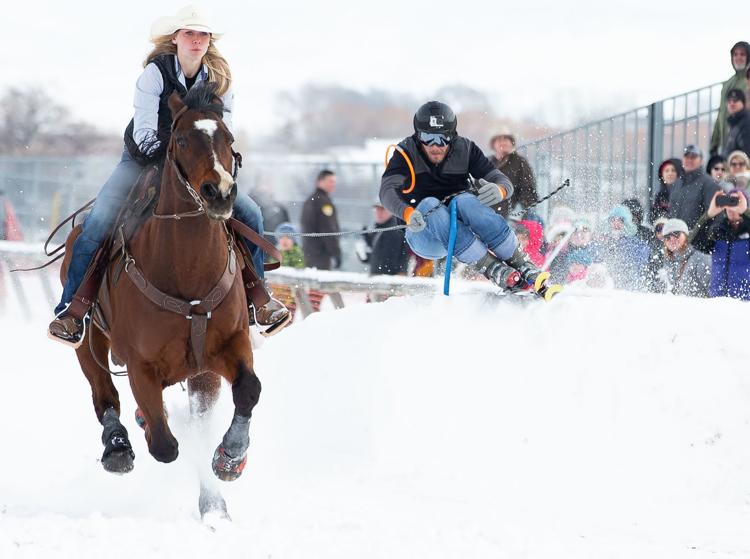 Last Chance Skijoring Race for the Gold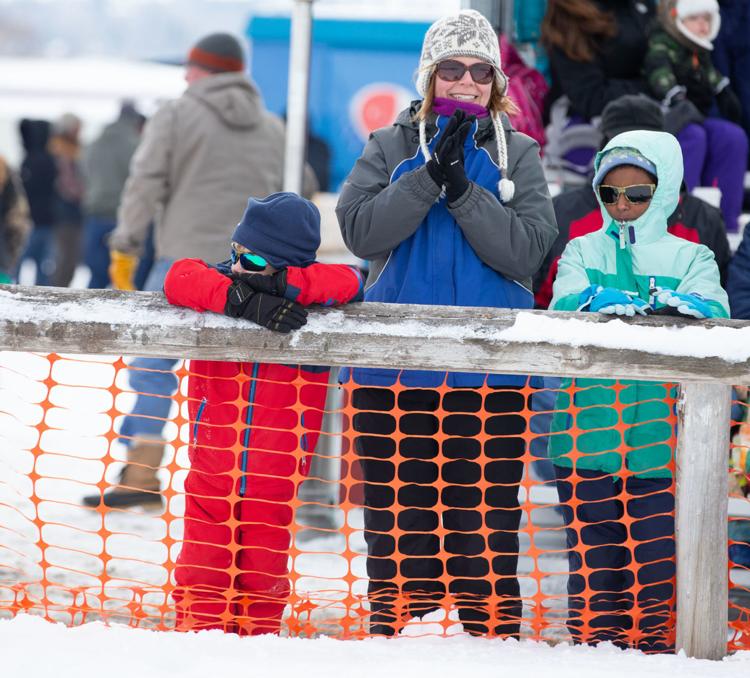 Last Chance Skijoring Race for the Gold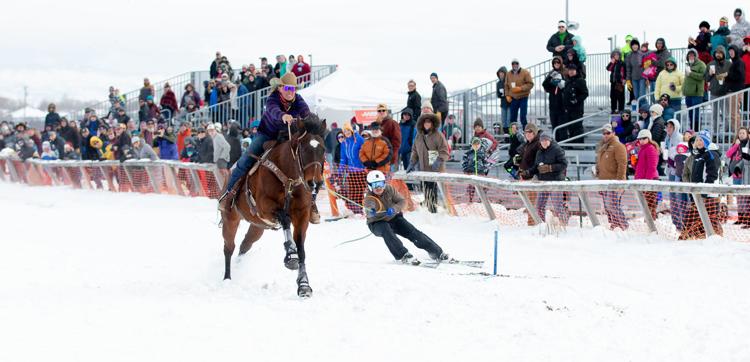 Last Chance Skijoring Race for the Gold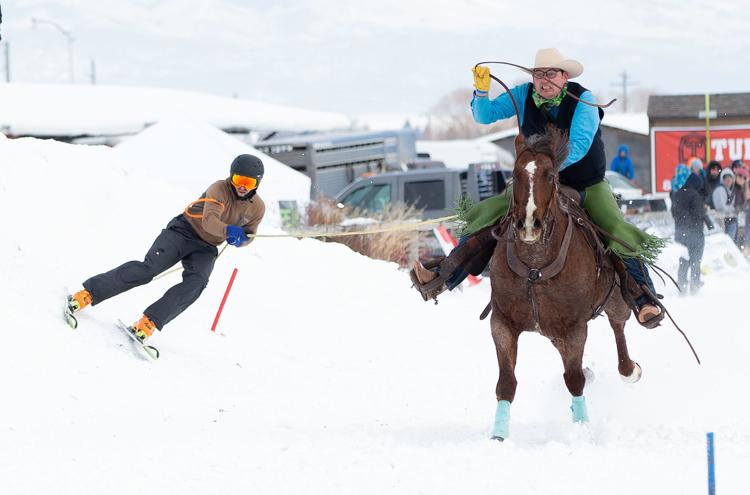 Last Chance Skijoring Race for the Gold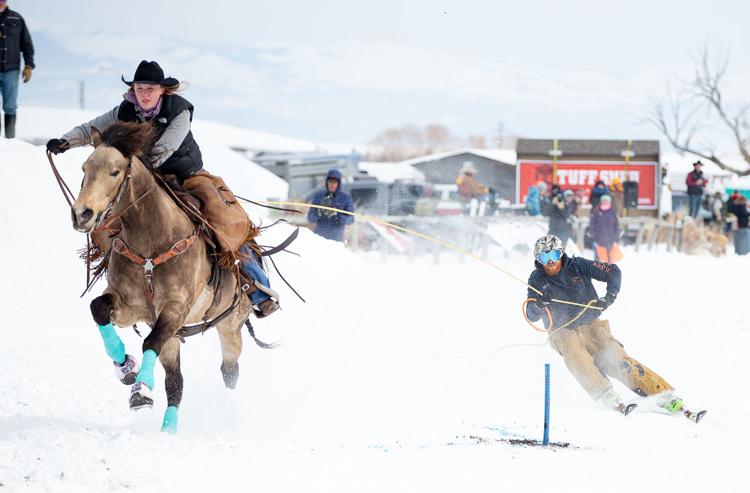 Last Chance Skijoring Race for the Gold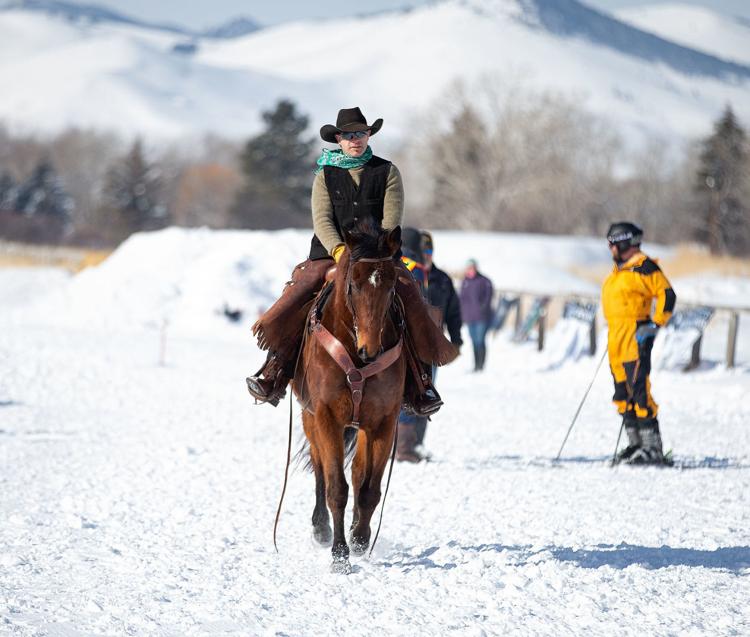 Last Chance Skijoring Race for the Gold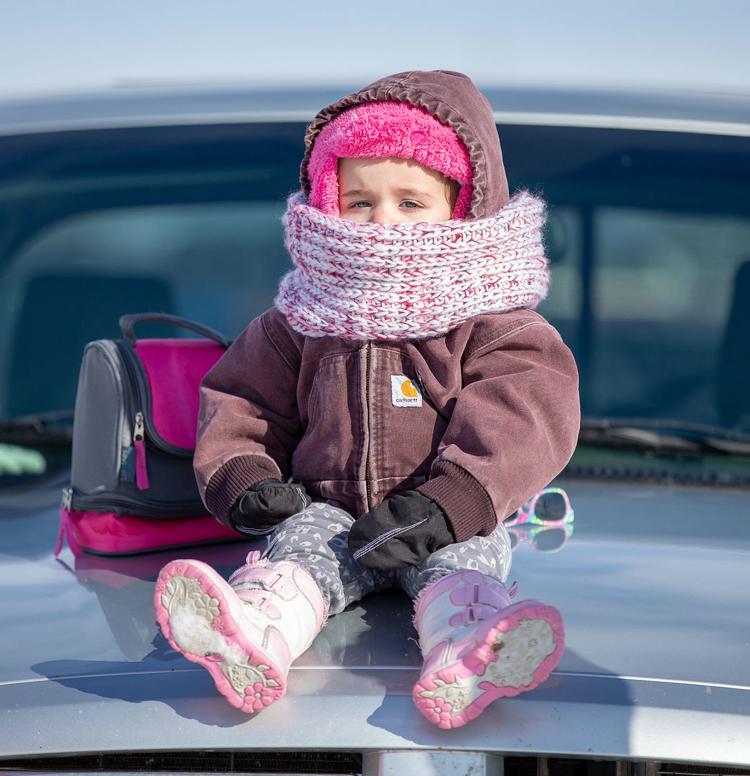 Last Chance Skijoring Race for the Gold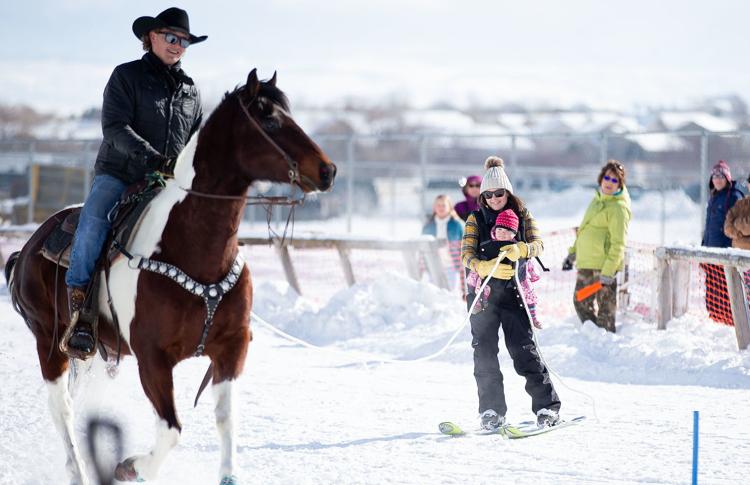 Last Chance Skijoring Race for the Gold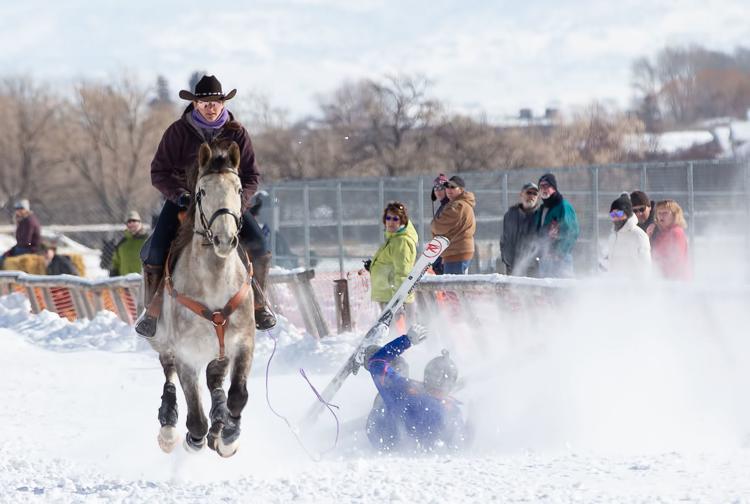 Last Chance Skijoring Race for the Gold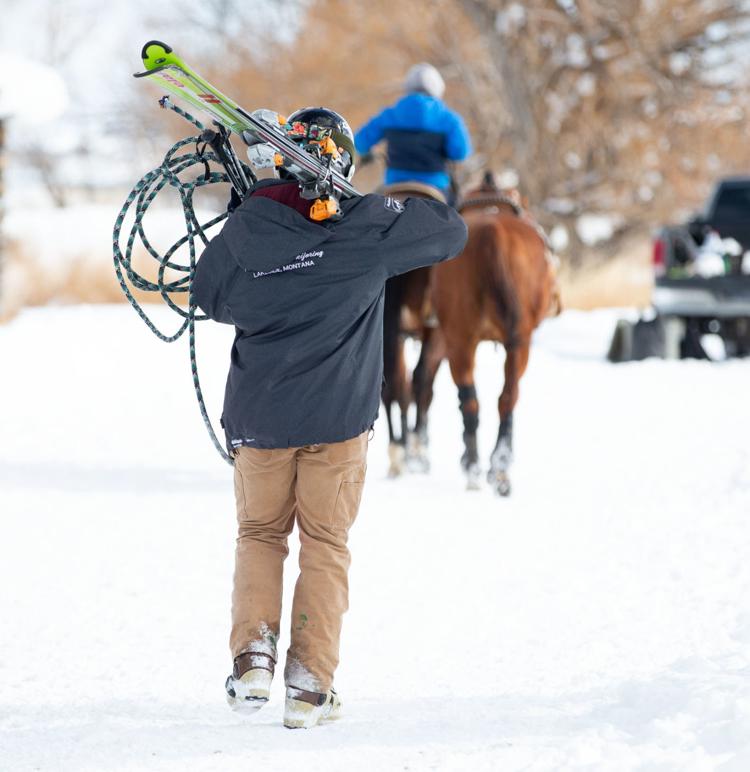 Last Chance Skijoring Race for the Gold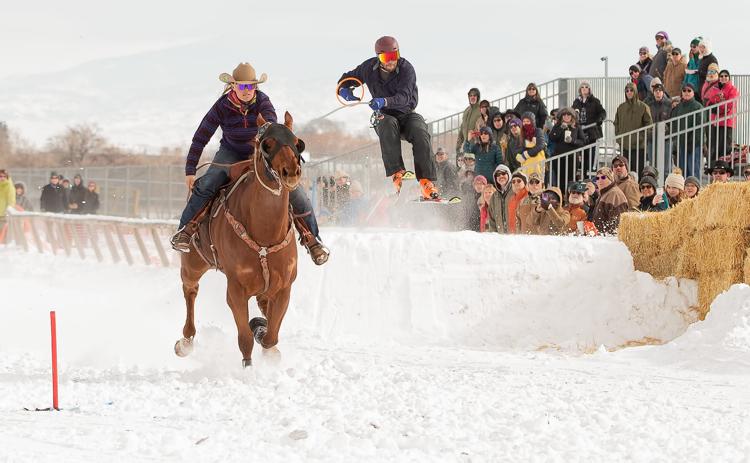 Last Chance Skijoring Race for the Gold