Autism isn't the only condition on the rise in the Helena school district. The number of Helena students with emotional disturbance, a term defined under state law, has risen 53 percent over the past five years.
In 2013, 75 students within the district struggled with emotional disturbance. That number has grown to 115 in 2018.
Emotional disturbance is a term that many people who work with special needs students don't like.
Jenna Eisenhart, lead clinical primary therapist at Shodair Children's Hospital, said the term refers to "mental health issues/diagnosis or behavioral concerns that impact a student's ability to access education or other services on a lower level."
"The list is really long," Eisenhart added.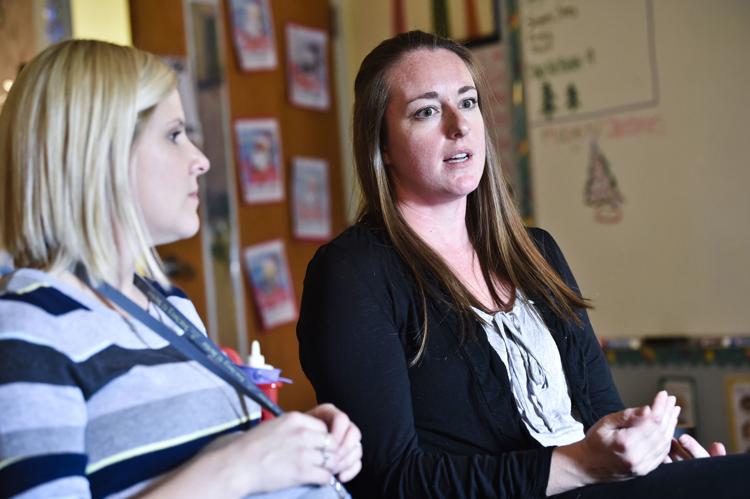 Emotional disturbance is a blanket term that can refer to anything from a child who suffers from a mental health issue like schizophrenia to a child who suffered traumatic abuse in their early life. And it is often accompanied by various behavioral concerns. 
This increase in students with emotional disturbance led the district to enter a partnership with Shodair Children's Hospital to form the Therapeutic Learning Center last August. The program is located in the hospital and resembles a traditional classroom with a therapeutic model. The two special education administrators, Sean Maharg and Sean Morrison, described the program as "for when a child's emotional, behavioral and social behaviors could benefit from support."
The Positive Behavior Support program addresses some of the same needs as the Therapeutic Learning Center but on a less intense level. Morrison said it doesn't address the therapeutic side, but rather focuses on the behavior and academic side. The program is a small group setting and has access to general education, Morrison said.
"TLC can deal with children who have a traumatic history and also addresses the mental health of the child," Morrison said.
"We serve kids who have had something happen in their life where they need a higher level of care," said John Brewer, director of outpatient services at Shodair. "Generally, we serve students who have a solid grip on their communications.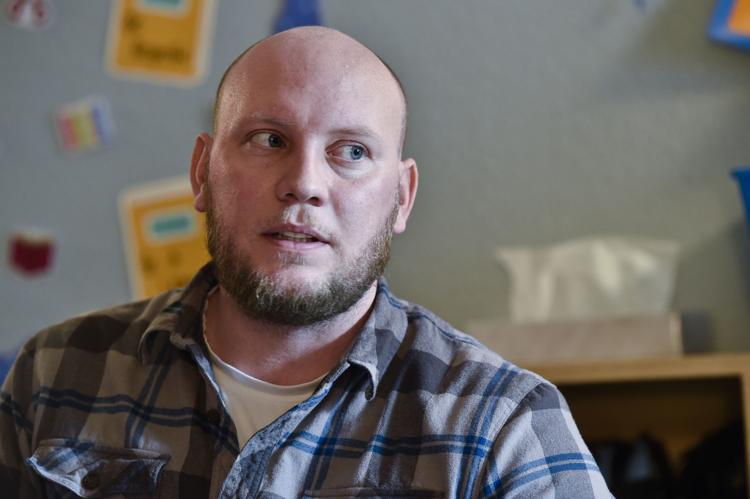 "One big thing is that every kid doesn't fit into the square box that we try to put them in. A traditional school system is built to fit one kind of student."
The students in the program are those that need more one-on-one assessment regularly. Shodair achieves this through a very low student-teacher ratio, currently about 2 to 1.
The program services kindergarten through fifth-grade students. Kayla Steffan teaches kindergarten through third and Karri Horning teaches third through fifth. Additionally, both of the classrooms have a teacher's assistant.
Alongside Brewer himself and therapists such as Eisenhart, the program focuses on each student's education using a team approach. Each classroom has a therapist, teacher, teacher's assistant and behavioral coach.
Shodair is contracted for up to 16 students and can go to 18 students if necessary. Currently, the two classrooms educate six and four students, respectively. Brewer said more are being recommended on a regular basis.
The staff reiterated the importance of always having an adult available for a student if they need a moment away from the classroom setting. The ratio is also important for medication management of the students.
Despite the constant availability of adults and teachers, Brewer said the program strives for the least restrictive environment possible based on student need.
"We have a philosophy to address all of the needs of each student," Brewer said. Students going into the learning center are analyzed both socially and academically.
"Each student has a plan that addresses both their academic and therapeutic needs," Brewer said. "We want this to feel like it's an extension of the regular school district."
Class size in traditional classrooms often contributes to the behavioral issues of the students who enter the learning center.
"When a kid is in a public setting they might experience increased stress if they suffer from a condition," Brewer said. "But here the class size is lowered and stress is decreased."
Another factor in the decreased stress is a better understanding of fellow students, and Steffan said he often sees students providing constructive peer support.
Most students feel significantly better when they enter the program because they don't feel like the "bad kid" anymore, said Andrea Wilson, the teaching assistant in Steffan's classrooms. And because all students in the program struggle one way or another, it's also not so obvious which students are struggling academically.
Horning teaches the skills necessary for middle school, when students will no longer be in the program's classrooms. "This includes organization and accountability," she said. "I teach more respect in lines and hallways than in math."
Brewer added that many students shut down out of fear of being wrong. Here, students can learn that it's okay to be wrong sometimes and they are coached on behavior and reaction skills. 
This system of support leads to the program's goal of students being able to return to traditional classrooms with an individualized plan.
Brewer said the staff will continue to work with and support each student after they leave. Support continues as long as the student is a minor and needs it. Staff also makes recommendations to each student as they enter adulthood.
In the meantime, Brewer works to dispel myths, misconceptions and stigmas against programs like the Therapeutic Learning Center.
"The misconception would be that these kids are violent or bad," Brewer said. "In reality they just need help."
Brewer hopes to continue to expand the program to meet Helena's needs.
"Our goal is to serve as many kids as possible," Brewer said. "But a secondary goal is to serve the community. We want to be a valued community partner."
Get local news delivered to your inbox!
Subscribe to our Daily Headlines newsletter.