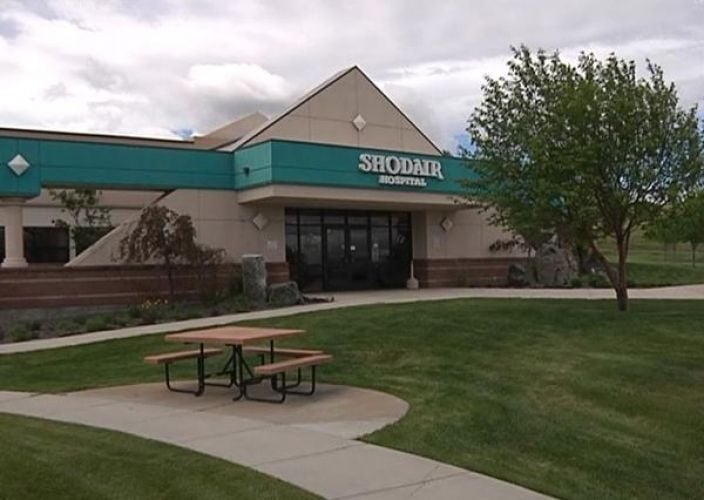 Shodair Children's Hospital in Helena is changing some of its operating procedures to adapt to the COVID-19 pandemic.
A couple of positive cases have been reported within the local mental health hospital, and some of its employees have gone into quarantine after coming into contact with people who have the disease. Spokeswoman Alana Listoe said the staff is working closely with Lewis and Clark Public Health to ensure they follow proper procedures.
"It's a challenge," Listoe said. "Because unlike schools or when working with adults, we can't go all digital for residential patient care."
The facility currently houses approximately 53 residential patients.
CEO Craig Aasved said the hospital is trying to be proactive about limiting the spread of the virus. It has already discharged some patients and shut down two wards, but he hopes to reopen them as soon as possible. 
Key vendors, such as emergency workers and repair services, are the only visitors allowed in the building. However, the hospital is arranging virtual visits for families when possible. 
"We are taking new admissions," Aasved said. "But we are requesting a negative COVID test. We have not done this previously."
COVID-19 has placed difficulty on staffing and presented new challenges for the hospital's nearly 425 employees. Listoe said personal protective equipment wasn't often used prior to the pandemic, and many Shodair employees are not trained in PPE use like the staff of traditional hospitals are. 
"I think every part of this pandemic has been a challenge," Aasved said, adding that the hospital is "constantly changing and adapting on the fly."
The hospital also created a COVID-19 personal leave bank for employees and gave staff additional hours. The staff adopted some new procedures, such as entering and exiting through the same location. 
Aasved said he believes the most important thing is that the hospital is remaining functional though these tough times.
"We are still treating kids both in-patient and out-patient," Aasved said. "But we are facing the same struggles as a lot of places."
Editor's note -- Shodair Children's Hospital spokeswoman Alana Listoe serves as a community representative on the Independent Record editorial board. 
Get local news delivered to your inbox!
Subscribe to our Daily Headlines newsletter.