After 15 years as a small-business owner in downtown Helena, Shalon Hastings has sold off her two local restaurants and started a new venture as a fishing instructor. 
In 2001, Hasting was the manager of Taco Del Sol in Missoula. After a few years, she saw an opportunity and brought Taco Del Sol to Helena in 2004. Eventually it was established as a cornerstone business downtown. 
In 2013, Hastings bought Hub Coffee, which she described as "taking on a great project."
"It was super basic when I bought it. Originally it was just drinks," Hastings said. "I wanted it to be more of a specialty market, selling fancy wine cheeses, etc. But the community kind of dictated that it be a coffee shop." 
Over time, Hub Coffee started selling sandwiches, salads, breakfast and more. Hastings credited this to employee suggestions that wound up being incredibly successful. Over the years, Hub Coffee became a Helena hot spot and another major downtown business.
In June 2019, Hastings sold Taco Del Sol to the manager who had worked for her since 2013. She said it was taken over by someone who really knew the business. In mid-August, Hastings sold Hub Coffee after just a few months on the market.
"After nearly 20 years, I just wanted a break," Hastings said. 
However, never being one to sit on her hands, Hastings immediately turned her attention to Fly Fish-Her Adventures, the company she started in fall 2018. Hastings started the company after talking with representatives from Last Chance Fly Gals, a nonprofit organization she helped create, and agreeing that there was a need for female representation. Hastings started focusing more on the business in January 2019, working out of Wolf Creek alongside outfitter Jason Orzechowski.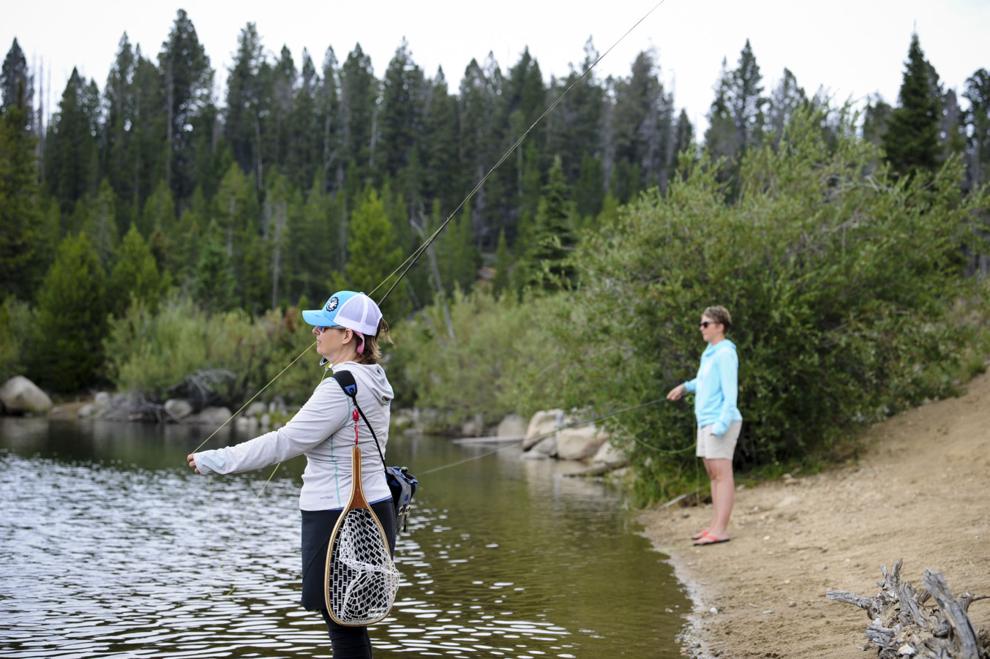 "The business is not there to preclude men from hiring me, but to encourage women to be more comfortable with fly fishing," she said. 
Hastings has worked with both men and women over the past nine months. She said her focus is more on teaching people how to fly fish rather than where to fly fish. 
Hastings became interested in fly fishing about five years ago, and she quickly learned how in-depth the sport really is. Tapping into that desire to learn is a major motivator behind her business. 
Fly Fish-Her Adventures is also a result Hastings' involvement in the Last Chance Fly Gals, which started as a Facebook group in March 2018. The group helps connect women who love fly fishing. 
"It had been a male-dominated sport for eons, which can be intimidating for women," Hastings said. "But there has been more gender crossover in the last few years. Social media was a catalyst and a great way to network these women." 
Hastings wanted to help create this network of fly-fishing women and offer more educational opportunities for those interested in the sport. 
"And I can't help but make a business," Hastings said.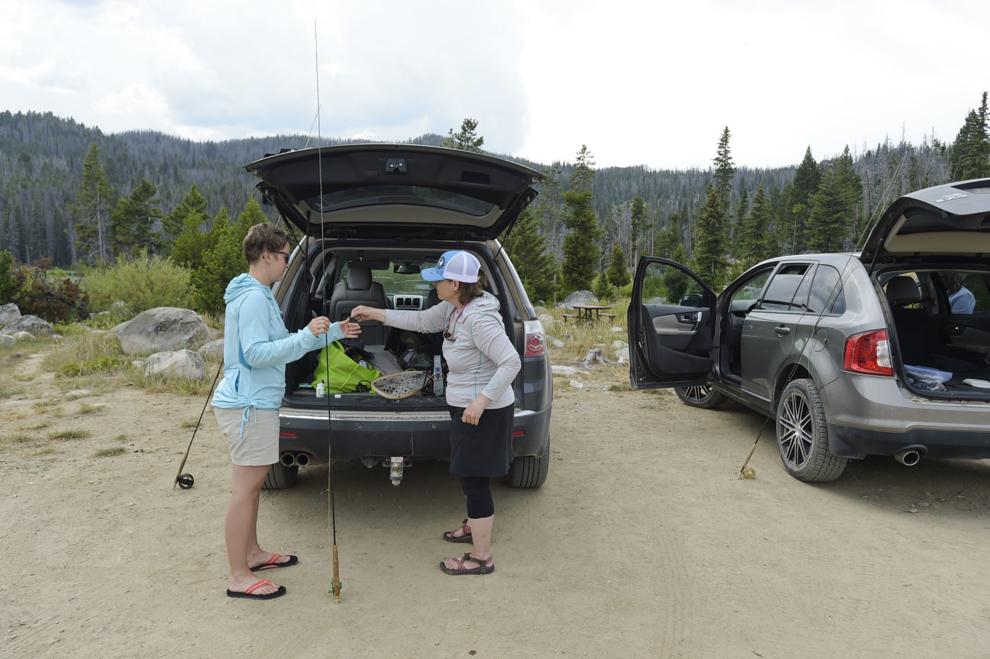 Hastings will go anywhere her clients want to go in Montana. A love for exploring new waters drives her desire to teach in unfamiliar places.
Though she hasn't figured out what she will do during the winter, she's just happy to have the extra weight off her shoulders. 
"I used to have my cellphone go off nearly every time I was out on the water," Hastings said. "Fishing is supposed to be relaxing, but I couldn't put it out of my mind. I could write a book on the phone calls I've gotten out on the water."
Hastings said it feels good to not be the go-to person for once and to be able to turn off her cellphone. She is now free to introduce herself to new outfitters and explore plans for her new business. Hastings said she isn't planning anything incredibly unique, but she does see potential in the market. 
"It might be a little bittersweet. I have to get used to not being known as the Hub owner," Hastings said. "But I'm drawn to the simplicity, relaxation and focus of being out on the water. It's the one place my mind has quieted down and I'd love to see more women on the river."
Correction: This report originally used the word "guide" when referring to Hastings' business. However, this doesn't accurately represent the goal of her business. Hastings' business is about educating aspiring fly-fishers with a focus on women. In Montana, only outfitters themselves are allowed to have a guide business. Hastings operates her instruction business in conjunction with outfitters who partner with her.