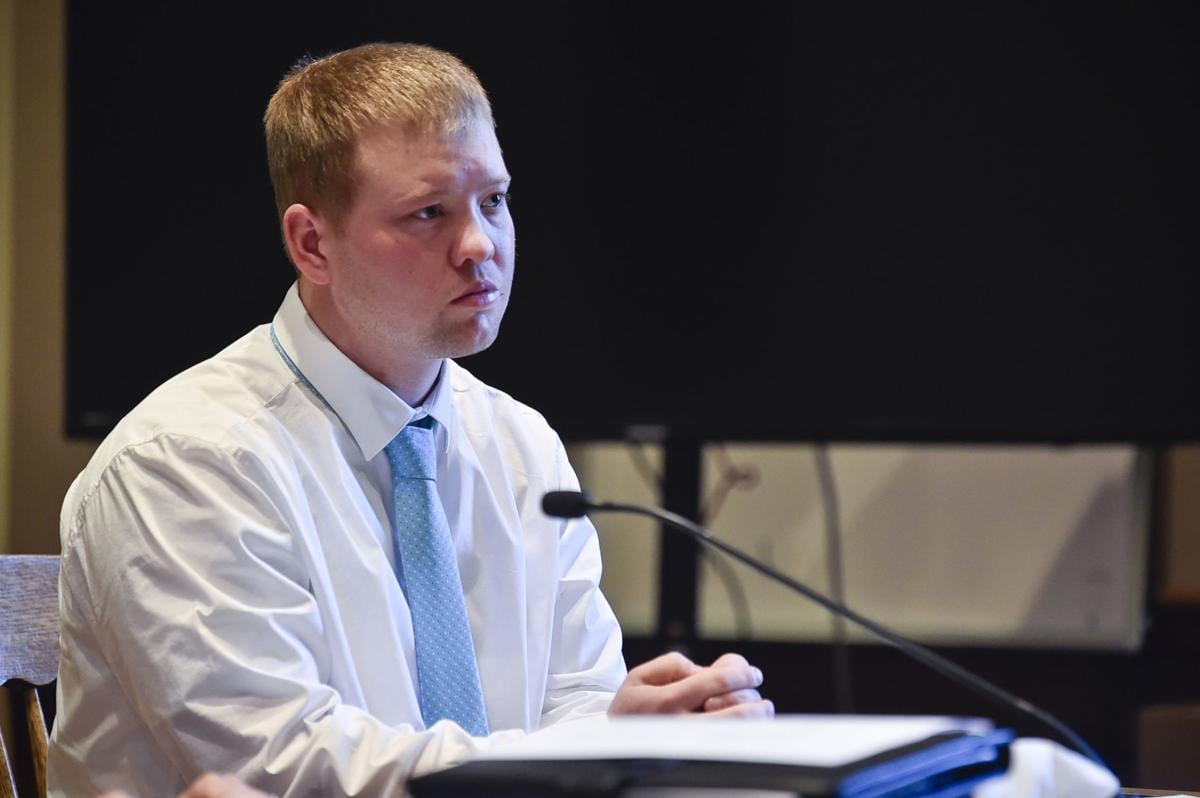 A man who was initially charged with two counts of sexual intercourse without consent agreed to plead guilty to a lesser charge of criminal endangerment and received a four-year deferred sentence Wednesday in Lewis and Clark County District Court.
Tucker John Reisbeck was accused of having sex with a 14-year-old girl and a 15-year-old girl on multiple occasions in 2016, when he was 20. While one of the victims told authorities she was a voluntary participant, people under age 16 cannot legally consent to sexual activity in Montana.
In addition to the two charges of sexual intercourse without consent, Reisbeck was also charged with sexual abuse of children for allegedly photographing, filming or videotaping a child engaging in sexual conduct, actual or simulated.
The original affidavit filed by the state in May 2018 alleged that Reisbeck was using his cellphone to record one of the victims and 17-year-old Zachary Craig Shanholtzer having sex, and that the victim "told him to delete the footage but discovered weeks later that a relative of Reisbeck's had seen it in addition to a friend of his."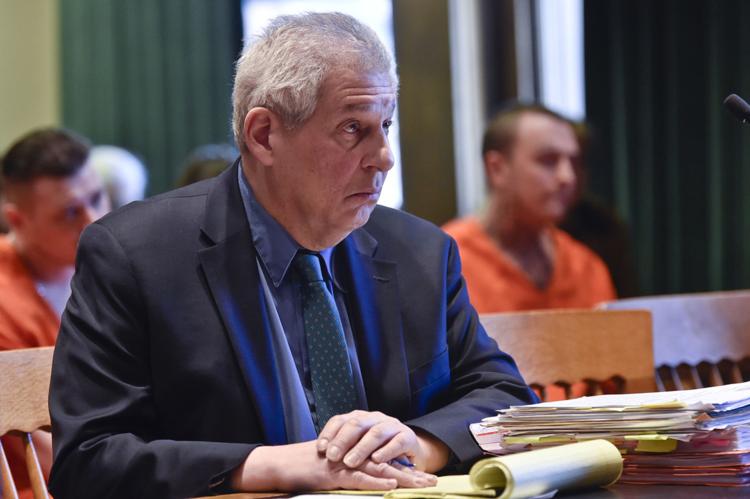 In an interview Wednesday afternoon following Reisbeck's sentencing, Deputy County Attorney Jeremy Gersovitz, who prosecuted the case, said that despite following many leads, he could not locate the video. The felony count of sexual abuse of children was subsequently dismissed.
One of the two felony counts of sexual intercourse without consent was also dropped after Reisbeck agreed to plead guilty to the amended charge.
Gersovitz said in the interview that such a plea agreement is "not at all unusual."
"A case goes on for a long time, and it changes posture as it goes forward," he said. "Many cases -- many, many cases -- that start off as a sexual intercourse without consent, but as the case progresses and plea negotiations begin, you plead an awful lot of people to criminal endangerment."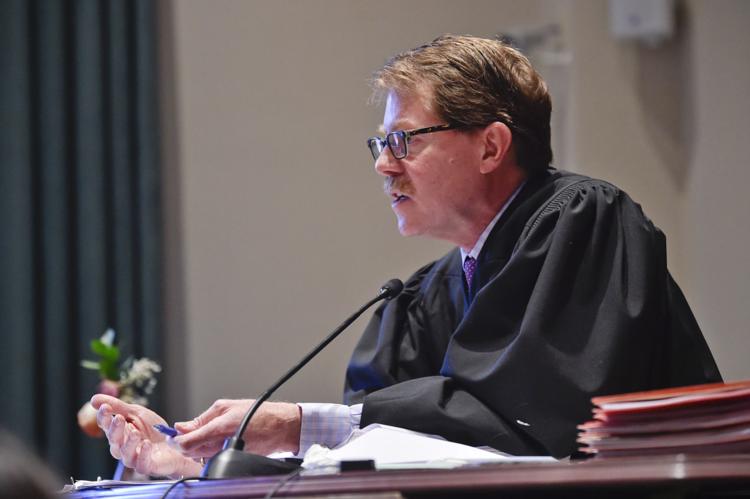 District Court Judge Mike Menahan said during the sentencing that criminal law in particular "probably raises more questions than answers, particularly when matters in the courthouse are covered in the local media."
"As a judge, I know very little about the criminal cases in front of me," Menahan told the court. "Whether or not the defendant is guilty is a question for a jury to consider."
He went on to note that charging documents are drafted by the county attorney's office. In the case of Reisbeck, who declined to speak with investigators, the documents do not contain his side of the story.
"The public sometimes when they see an affidavit, they think that all the facts therein are absolutely true and uncontested and somehow have been proved before the court," Menahan said. "That's not the case. It's an allegation."
He went further to say that plea agreements are negotiated between the prosecution and the defense and that as a judge, he does not play a role in it.
"I'm neutral," he said. "I have to make decisions regarding legal matters if heard during the course of a trial, and then ultimately, if a defendant goes to trial and are convicted, I'm the one that makes the sentencing decision."
The judge does have the final say on whether or not to accept a defendant's plea, but in this case he said sending it to a trial by jury could be "a hugely traumatic incident" for the victim who would most likely be required to testify.
"Do I force that victim to be retraumatized by rejecting the plea agreement?," Menahan asked rhetorically. "No. I'll accept the plea agreement."
Gersovitz said in the interview that one never knows what verdict a jury will return and it only takes one unsure juror to result in jury nullification.
"From my point of view, I get the certainty of a plea," he said. "So the guy's under supervision and getting sex offender therapy. From the defendant's point of view, he's getting the certainty of a plea, which with criminal endangerment, typically doesn't involve incarceration time."
Reisbeck admitted Wednesday to meeting up with the young girls in Murdoch's parking lot, located at 3050 N. Montana Ave., providing them with alcohol, driving them to East Helena and engaging in sexual intercourse with them. Reisbeck was accompanied by Shanholtzer, who took the same plea deal and received the same sentence during his hearing last month.
Reisbeck does not have to register as a sex offender as long as he follows through with the standard conditions applied to his sentence, including any recommended treatment and after care.
Reisbeck is also prohibited from having contact with individuals under the age of 18 or entering any area minors could reasonably be without prior approval from his probation officer.
The mother of Reisbeck's victim read a statement to the court on behalf of her daughter, who did not want to appear.
"Prior to these events, she was confident and ready to take on life and its challenges," the mother said. "Now she has a hard time going to public places and events because she never knows if the defendants and/or family and associates will be there."
In the last four years, the mother said her daughter has attended four different high schools, and the family has moved three times.
The mother also said the "onslaught of victim shaming" on social media has taken a toll on her daughter and were "horrifying."
The mother added that her daughter's friends have abandoned her, citing the Reisbeck family's "far-reaching" influence.
Resibeck's defense attorney Wendy Holton said during the trial that she and her client were in favor of the state's recommended sentence of four years' probation.
"If he messes up, he'll be back in court, and you can sentence him then," Holton said.
Holton further argued that Reisbeck "has been humiliated" and struggled to find work until his father gave him a job operating heavy equipment.
Reisbeck was permitted the opportunity to make a statement to the court.
"I'm just very sorry for what happened," he said. "I apologize for my actions."
Get local news delivered to your inbox!
Subscribe to our Daily Headlines newsletter.