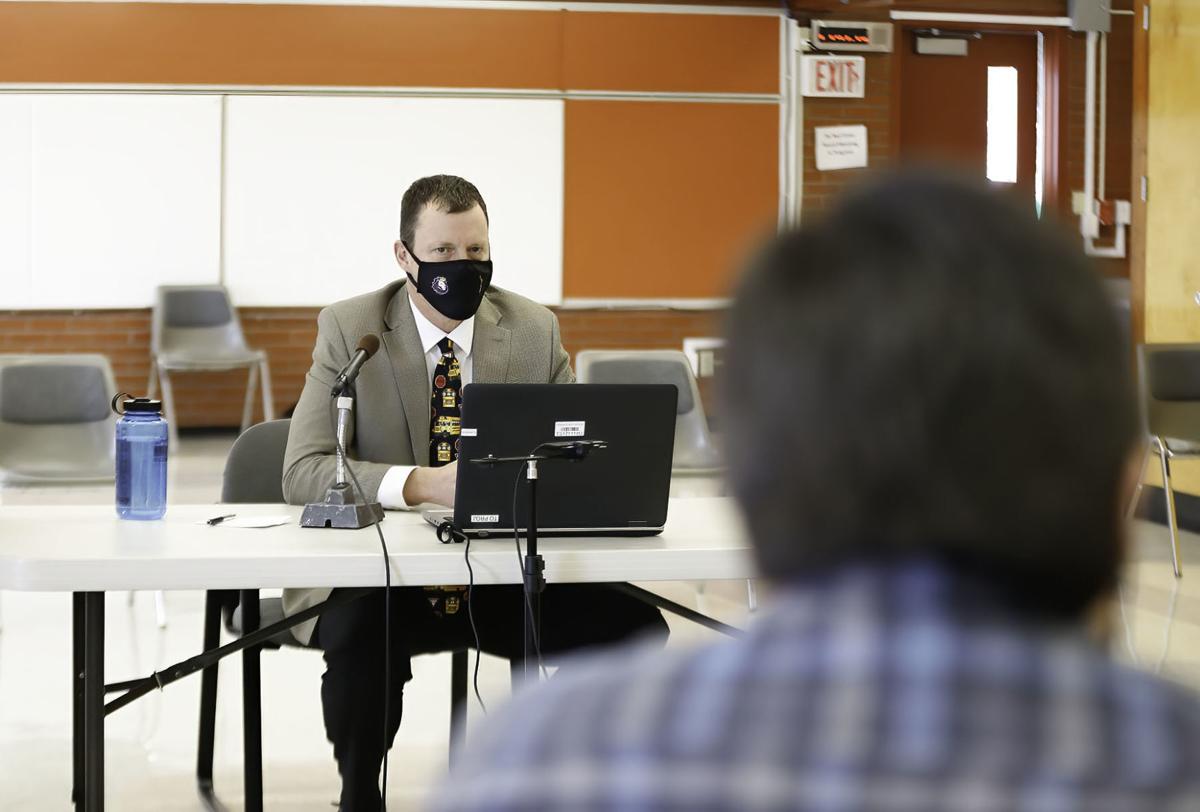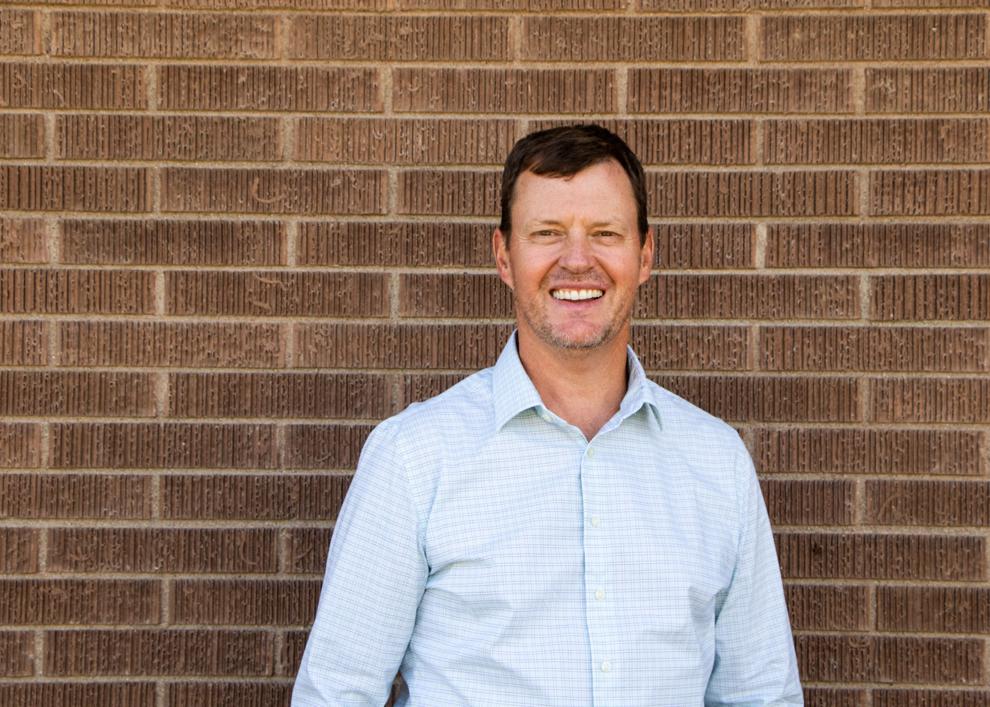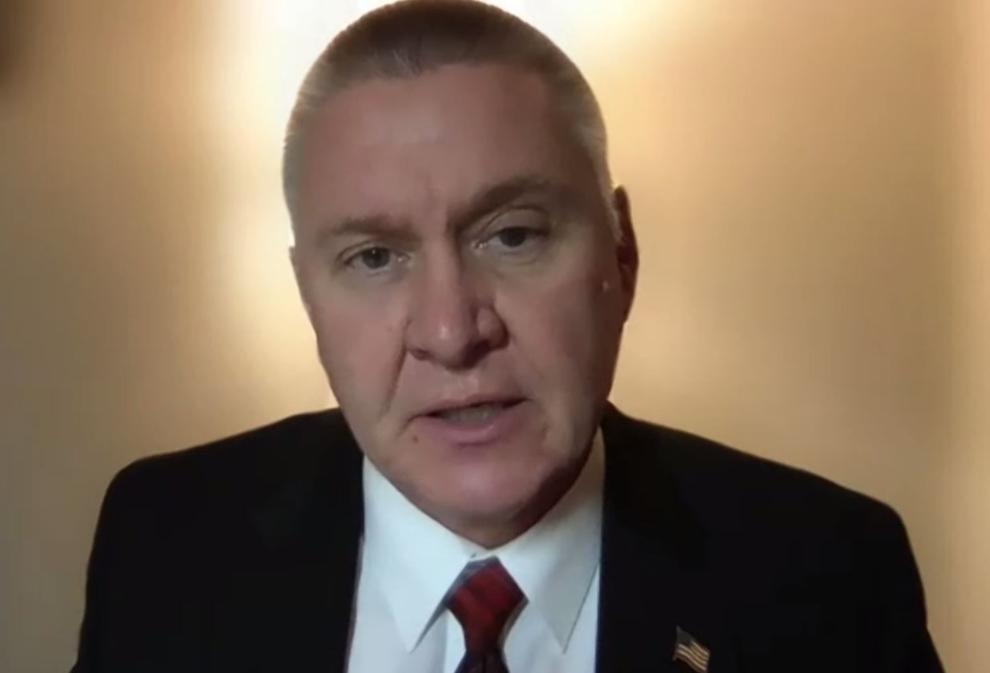 The Helena Public Schools Board of Trustees voted unanimously on Friday to authorize Chair Luke Muszkiewicz to begin negotiations with Rex Weltz for the district's superintendent position.
Weltz is the current principal of Rossiter Elementary School and the former superintendent of Polson Public Schools, a K-12 district of 1,650 students. Weltz began work as Rossiter's principal in fall 2020. He has been a professional educator in Montana and Alaska since 1994 and also served as principal of Polson High School, Forks High School in Forks, Washington and Knik Elementary School in Wasilla, Alaska. He holds a master's degree in educational leadership from National University in California.
The other finalist, Dr. Kevin Aten, is the current superintendent of Bayfield School District in Durango, Colorado, a K-12 district of 1,400 students, where he has worked since 2018. He has been a professional educator since 1992 and has also served as an assistant principal, principal, chief human resources officer and director of innovation, instruction and technology at school districts throughout Colorado. He has been an adjunct instructor at Minot State University and Fort Lewis College since 2017. He holds a doctorate in educational studies, change and reform from the University of Northern Colorado in Greeley.
Seven of the eight board members declared their support for Weltz following a closed session Friday. Only trustee John McEwen declared support for Aten, but McEwen supported the greater board decision in the end. The board members cited Weltz's willingness to work as a team, ability to provide specific actions as solutions, commitment to students and familiarity with the community as reasons for their decision.
"It's a very difficult decision," said Muszkiewicz. "In some ways you wish it were easier, but that would mean the process didn't do its job."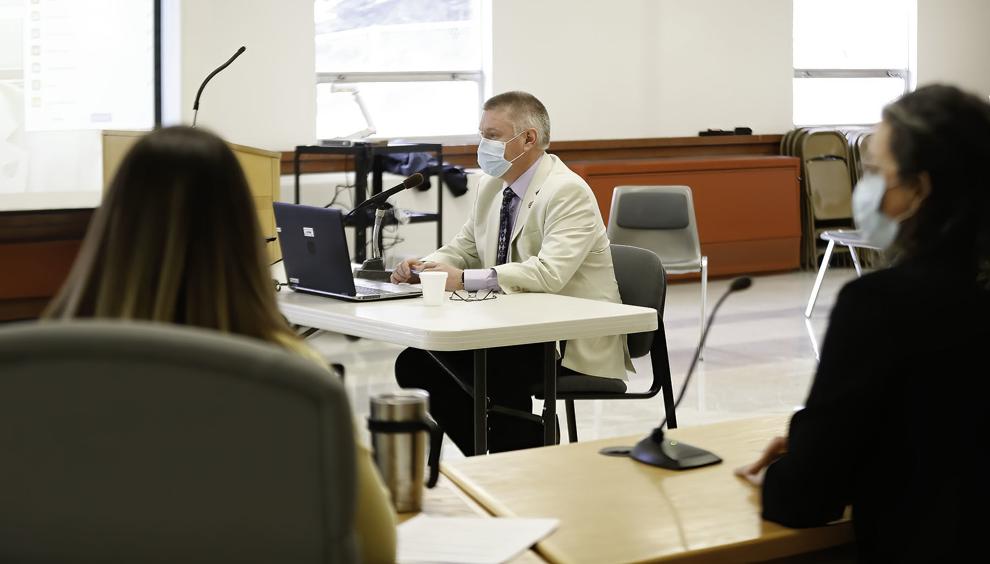 Muszkiewicz said that in his time on the board, one thing he has learned is the importance of working as a team and thinking beyond one person, which is a quality he sees in Weltz. Trustees Sarah Sullivan, Jennifer Walsh, Terry Beaver, Libby Goldes, Siobahn Hathhorn and Jennifer McKee echoed similar statements about Weltz.
The decision came after a long day of interviews and discussion with the two finalists. Each candidate fielded a question from each member of the board of trustees. The finalists were asked to discuss ways to bounce back from COVID-19, name a time when they had to innovate and discuss their ideal administrative office.
Aten said during his interview that the district had two candidates who were lifelong supporters of public education. Aten's focus was on making Helena No. 1 in the decisions the board and administration makes.
"Let's not worry about what East Helena is doing," Aten said. "Let's not worry about what other districts are doing. Let's put Helena No. 1."
Aten stressed the importance of trusting in and working with educators, stating there was "nobody finer to work with." He said this while speaking on credit recovery plans and the importance of the chain of command when addressing bouncing back from COVID-19. He said the district needed to protect every potential moment of instruction, address the "COVID slide" and take a back-to-basics approach. He said it's also important to have caring staff making data-based decisions to address the social-emotional needs of students.
"I believe the work being done in the Helena school district is bar none," Aten said.
Weltz said his primary goal as superintendent would be to ensure Helena has a great school district. 
"I want a place where students come to learn," Weltz said. "But also a place where educators want to come and work."
Weltz' suggestion to address the "COVID slide" is to come up with a comprehensive plan that addresses academic and social-emotional needs. His suggestion on how to address this was to "get out in the community and ask questions about what the district could do better." Weltz implied that this is a good approach for any issues facing the district, and the only way to move forward is to acknowledge the mistakes they may have made along the way.
Weltz said it's also important to take a systematic approach to assessing student learning and utilizing the available tools such as standardized testing. He suggested that teachers who are familiar with the prior grade's standards can better address the needs of students who are behind, which is something is staff does at Rossiter. He suggested allocating set times for remedial learning and working with the district's transportation department to potentially have students with remedial needs in small groups at school on Wednesdays, an off day in the district's upcoming modified COVID-19 schedule.
The two candidates differentiated themselves the most in the way they described themselves at the end of the interviews.
Aten called himself an innovator, a big personality and a bold leader. He said both candidates would be a good choice but he believes he is the correct choice.
"As a superintendent I have no power," Aten said. "What I have is influence."
Weltz said he will always be an educator at heart and said he will still need to be around students, because "it's important that we ground ourselves in what we do."
"I'm not a big personality," Weltz said. "It's not about me. It's about the district and the kids."
Following contract negotiations, if a deal is reached, the new superintendent is expected to take over after current superintendent Tyler Ream steps down at the end of the school year. Ream announced his intention to step down last fall to spend more time with his family.
Weltz and Aten were unanimously chosen from a pool of 29 applicants. The pool was narrowed to five semifinalists before the two finalists were chosen.
The other applicants for the position were: 
Anthony Morrison, Gallup McKinley County School District
Brett Zanto, Helena Public Schools
Christopher Hines, Conroe Independent School District (Withdrew before semifinalist selection.)
Corey Seymour, Ector County ISD
Craig Crawford, Helena Public Schools
Dan Hoff, Colorado Springs School District 11
Dave Thennis, Helena Public Schools
Eli Encarnacion, retired in Puerto Rico
James Drake, Gonzales Unified School District
James Feil, Retired in Minnesota
James Wagner, Johnson County School District
Joseph Koch, School District of Waukesha (Withdrew after semifinalist interview, before finalist selection.)
Justin Barnes, Anaconda Public Schools
Keith Brown, Taylor ISD (Selected as a semifinalist, but withdrew before the interview.)
Lona Carter, Helena Public Schools
Mark Bezek, Somerset Schools
Mathew Neal, Sama Education Corporation
Richard Schroeder, Houghton Mifflin Harcourt (Withdrew before semifinalist selection.)
Ronald Moag, Three Rivers Community Schools
Sean Kelly, Douglas County Schools
Stuart Albaugh, Adelphoi Education Inc. 
Susie Hedalen, Arrowhead School District
Thomas Barber, Eagle Point School District 9
Timothy Uhl, Montana Catholic Schools
Tracey Kinney, Laramie County School District #1 (Withdrew before semifinalist selection.)
Trisean Wilson, International High School of New Orleans
Zachary Barnes, Homewood City Schools