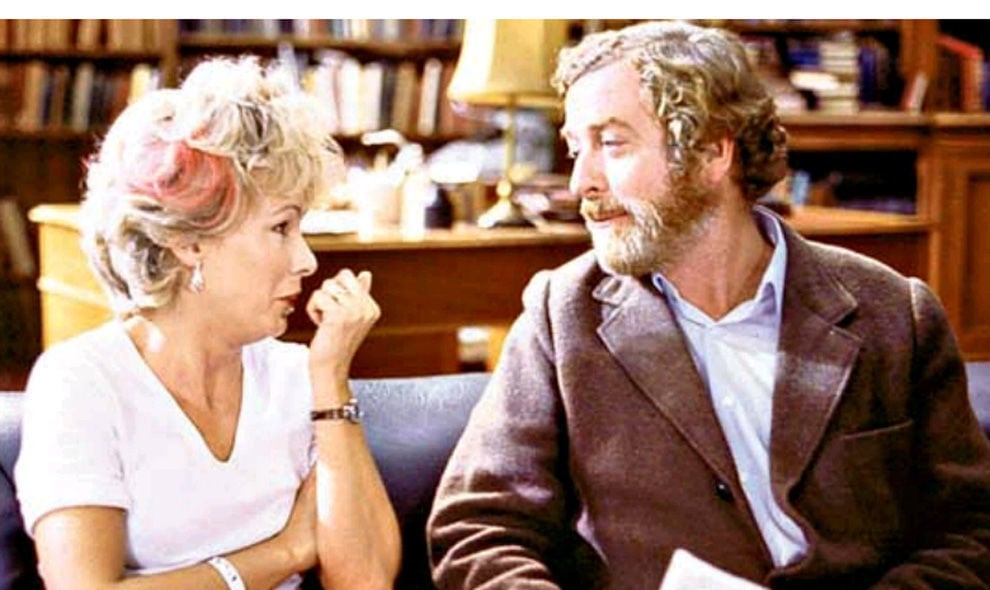 Educating Rita
(PG-13)
Rita works as a hairdresser in Liverpool, England. She's married to a man who wants her to get pregnant, have a baby and be a full-time mom and wife.
But Rita wants to trade her salon for a university library. It's taken a while for her to see that she can rise above her current life.
"There must be a better song to sing than this," she says. "Yes, that's what I'm trying to do, isn't it? I'm going to sing a better song."
And so, in an act of courage, she enrolls in an Open University course in literature, which will be a one-on-one tutorial with a respected professor of literature.
Unlike Rita, the professor is on his way down, not up. He's an alcoholic who doesn't prepare for classes and often rambles in lecture. His wife has left him. He's depressed.
When working-class Rita bursts through the office door for her first lesson, looking and sounding totally out of place, the professor is both shocked and delighted. Rita, who replaced her legal name Susan with Rita in honor of Rita Mae Brown, is a breath of fresh air in the stuffy academic world. She's hungry to learn literature and carve out a new life for herself.
He tells her to go away. That he's no longer suited to teach. But Rita will not be chased away. She stands in front of him and announces she'll be back every week at this time. And she keeps her promise.
And so, a drama of self-discovery by a hairdresser begins counterpointed with the tragedy of self-destruction by her tenured tutor.
She will rise. He will fall.
Eventually, Rita will leave her husband.
"He wonders where the girl he married is," she says. "Well, she's gone. And I have taken her place with confidence and pride I've never known before."
In the end the student will surpass her teacher in every way. She knows that's what's happening and yet she also knows she owes her escape from her old self to her teacher.
"You're a good teacher, Frank," she says. "Thanks."
"Educating Rita," directed by Lewis Gilbert from Willy Russell's script, is powered by two authentic interior performances by Julie Walters and Michael Caine.
At times the story regrettably slides into embarrassing subplots about an unfaithful dean or a pretentious roommate. But those detours are short-lived and, before long, Walters and Caine are back on the screen together and all is right with the world – and with the script.
I often judge a film by the chill test. Are there scenes along the way that send a chill through me? Sometimes my arm will literally tingle as a scene touches me deeply. That happens a half dozen times in "Educating Rita" as this rising hairdresser and her descending teacher travel this journey together.
The professor sees in Rita the academic he no longer pretends to be. He also falls hard in love with Rita, hoping the tutorial might become something more. That winter/spring fantasy will be dashed, although Rita's too kind to be cruel. She just edges slowly away as she discovers she no longer needs his mentoring.
The final scene, as he leaves for Australia, is touching as he hugs her, tears in her eyes. She's sad, too, realizing that she's saying goodbye to a teacher who changed her life. She can see his flaws, of course, but she still owes him everything.
Her final words are a sincere and simple "Thank you."
The performances are everything, the script inconsistent. Walter's launched her film career with this triumph, a reprise of her stage performance. Moviegoers have loved her ever since.
It's a tale of hope, a needed commodity these days.
Just remember: April showers bring May flowers, everyone. My momma told me so. Trust Mom.
Get local news delivered to your inbox!
Subscribe to our Daily Headlines newsletter.