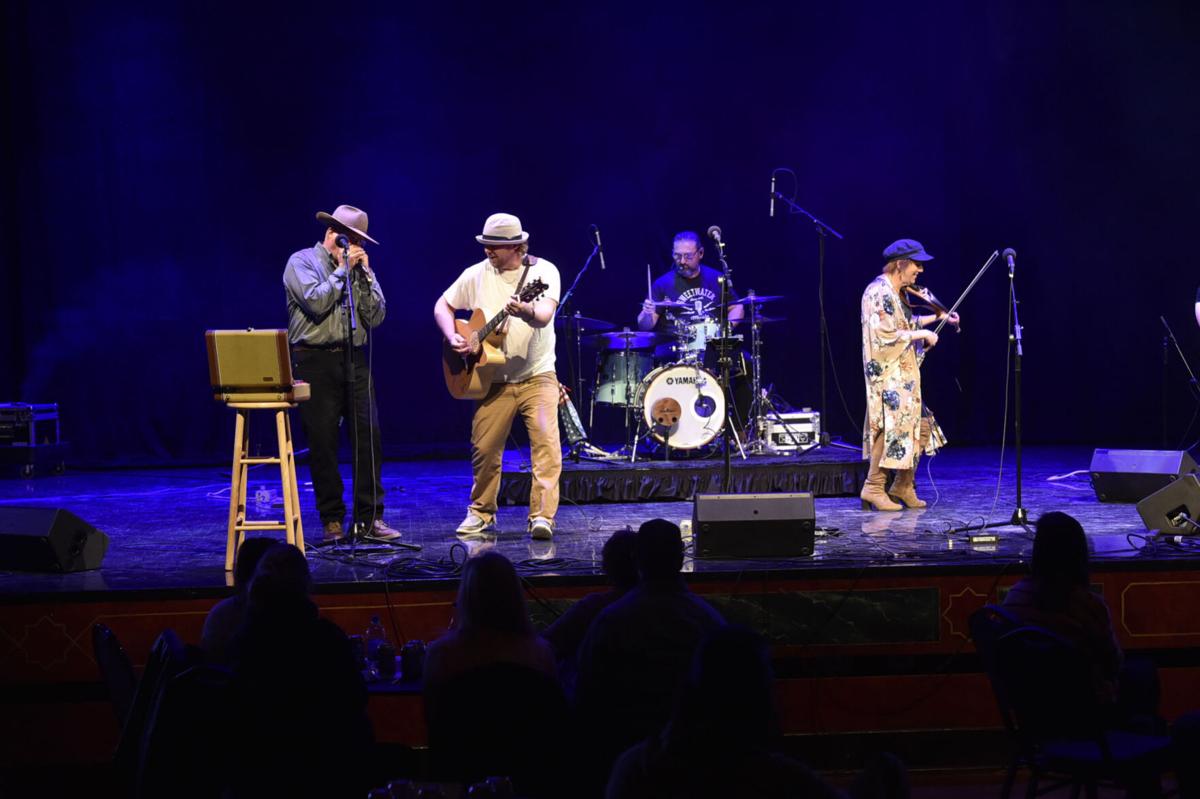 Fresh from winning the Montana Battle of the Bands, SunsAh406 takes the stage at Pioneer Park 5 to 8 p.m. Wednesday, July 7, to launch this summer's Revive at Five.
Once again, free live music will rock the gulch every Wednesday night in July and August.
It may look and feel a lot like the well loved Alive at Five, but it's been rebranded as Revive at Five to better fit these COVID times.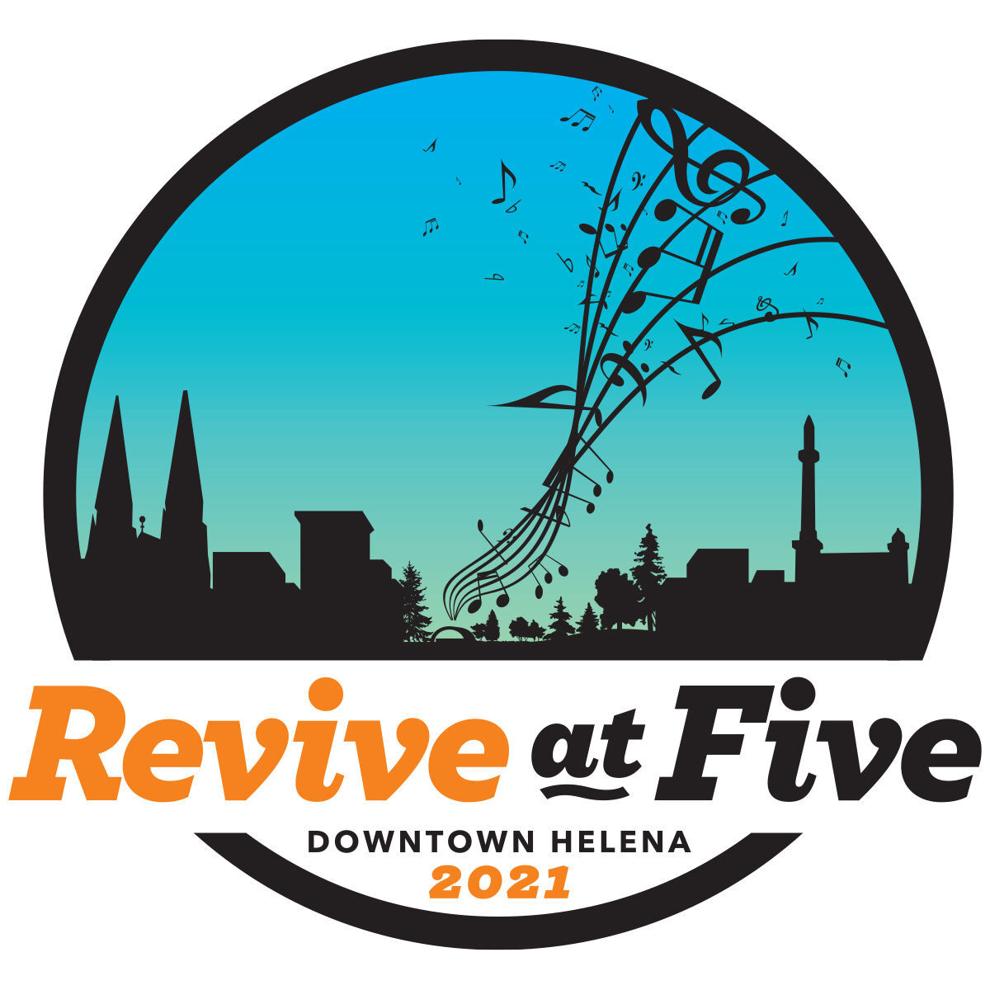 "It was a very tough year for our community and our business owners, particularly," said Mike Rooney, operations director for Downtown Helena, Inc., which sponsors the summer concert series.
The name change was inspired by the pandemic.
"We saw it as a way to bring the community back and revitalize the Downtown," Rooney said. "And we saw it as a way to get the community back on its feet and get the community back together to have fun again in a safe way.
"Local food, local beer and local bands are the three pillars of this, and local nonprofits as well. We want to make it as local as possible.
"All of the bands are Montana bands, six are from Helena and East Helena and two are from Missoula.
"We gave preference to the bands that applied during COVID last year."
Alive at Five was going to run for 12 weeks last year before it was canceled, said Rooney.
DHI decided to shorten it to eight weeks this year because they didn't know what the COVID situation would be in June.
"We have such a great variety of music with these bands, everything from classic Americana, to some really great rock covers. There's a band that plays Latin folk surf music. There's funk. There's blues. Another band does really great indie pop covers."
Rooney just wants to see the crowd moving and dancing, he said.
That's a perfect fit for SunsAh406, the first band on tap this summer.
There's nothing they like better than to get the crowd up and dancing, said lead singer and guitarist Jarred Hanson. In fact, they have a set of high-end dancers that follow the band from gig to gig.
Hanson calls their music blend "Montana Americana."
"I'll take a song and make it my own and add my own little twist to it."
He and Scott Oyler, harmonica and back-up vocals, founded the band. Joining them is core member Carrie Stewart on fiddle and harmony "extraordinaire."
"She sings harmony like a bird," said Hanson.
Rounding out the group is Dave Hren on bass and Craig Lafond, drums.
"It's feel-good music. It's music you can dance to," said Hanson.
"It's all songs you can bring the family to," interjected Stewart.
"It's music you don't hear every day," added Hanson. "The night we were the winning band, we played all original songs.
"We'll bring a smile to your face," promised Oyler. "You can't walk away without tapping your feet. We're so excited to play for the hometown crowd. It means a lot to us to be the first ones out there."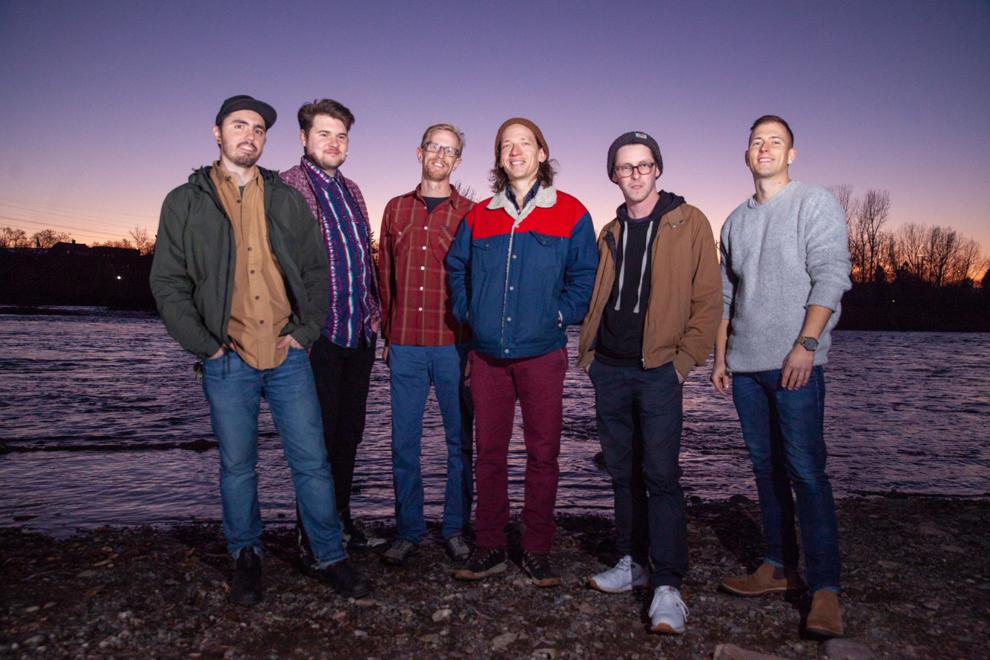 Kicking off August's music, will be Shakewell, a fun funk band out of Missoula.
"We started in 2012," said founding member Cove Jasmin.
Like SunsAh406, all the band members are natives, hailing from various parts of Montana.
"We play all original music. We take inspiration from a lot of different genres and styles," Jasmin said.
A lot of the band members' parents played music in bands -- varying from folk to blues to rock.
A lot of them also studied jazz in college.
"We call our music dance music," Jasmin said. The name, Shakewell, "It fits us well, in shaking the dance floor."
"We're definitely a funk band," with a lot of horns and all original music, written by numerous band members.
Aug. 4 they'll be playing music from their previous recordings, including one that came out during the pandemic, plus some new tunes.
Six band members will be coming to Helena -- the full rhythm section, two horn players, a trumpet and a sax player.
Shakewell is a group of lifelong friends, Jasmin said. They kept creating music during the pandemic, even though they couldn't get together to play.
"For us, the ability to play is priceless. We're really looking forward to it. We're really excited to get back out there."
Band members include: Jasmin, on keys, vocals and percussion; Emmet Ore, guitar; Jordan Smith, bass, vocals; Aaron "Trickshot" Johnson, drums; Nathan "Rock Bottom" Crawford, trumpet and vocals; and Dylan Dwyer, sax.
Thanks to the sponsorship of Downtown Helena Inc. and a host of Helena businesses, the beat rolls on this summer, and it's still free.
A few things have changed.
The music will wrap up earlier -- at 8 p.m. instead of 9 -- to encourage folks to stay downtown to shop, or stop into a restaurant, or bar.
And kids will have more things to do besides dancing. There's a new game vendor offering some fun new options, such as mini golf and soccer billiards.
The library's bike book mobile will roll in, offering books and free WiFi.
And the food vendors are serving up some tasty choices, from barbecue to berry bowls to Greek food and more.
"Revive at Five is just a way to add to that vitality of what makes Downtown Helena so amazing," said Rooney.