After being canceled last year due to COVID-19, Helena's Vigilante Day Parade came back to life Friday at the Lewis and Clark County Fairgrounds.
For the first time since its inception in 1924, this year's event was billed as a "Reverse Vigilante Day Parade" and the floats did not move. Students from Helena High and Capital High created the 31 floats in this year's event, which is intended to be a celebration of local and state history. 
Traffic around Friday's event was backed up for miles as thousands of spectators drove through the event. 
2021 Vigilante Day Parade Results
A.J. Roberts Cup participation rankings
First place: Senior class - 19% of grade participated
Second place: Sophomore class - 15% of grade participated
Third place: Junior class - 14.5% of grade participated
Fourth place: Freshman class - 13% of grade participated
Last Chance Gulch During Gold Rush: Cadence Tyhurst, Emily Hesselman, Eden LacQuay, Samantha Lowrey, and Dominea Uncles
Most historically authentic (Bradley Cup)
Mystery of Forestvale Cemetery: Jessica Marsh, Logan Marsh, and Andrea Stalnaker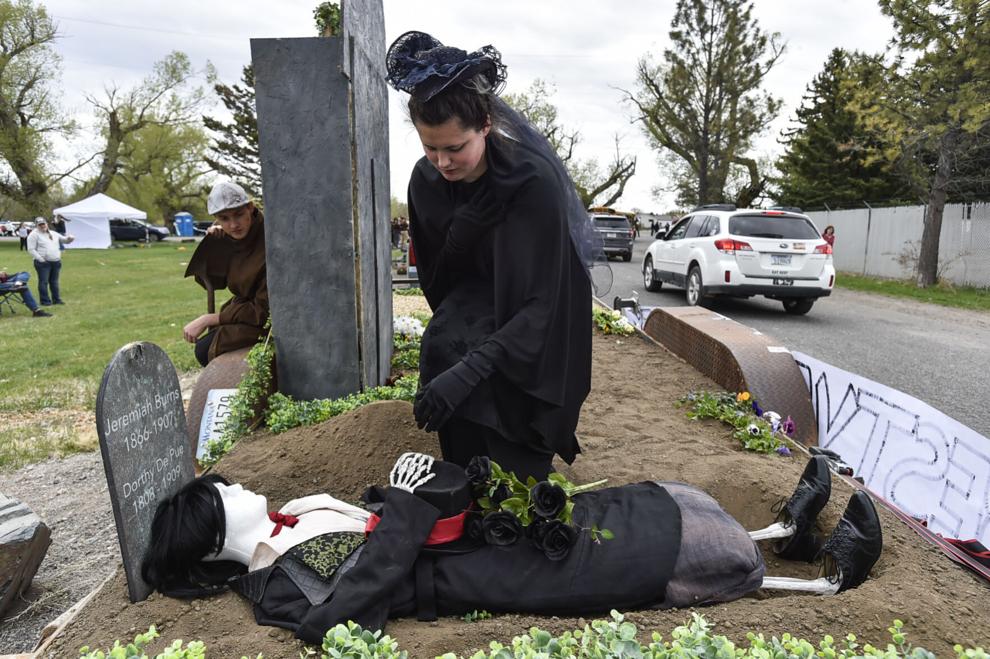 Leo Pocha Memorial Clinic: Freedom Nash, Alejandra Parra, Kylie Chormicle, and Makenna Wofford
Flying Through The Cathedral: Zita Graveley, Jayden Dupler, Abigail Hansen, Morgan Harris, Morgan Ockey, Ella Shropshire, Wes Bruski, Keelin Connolly, and Natalie Renk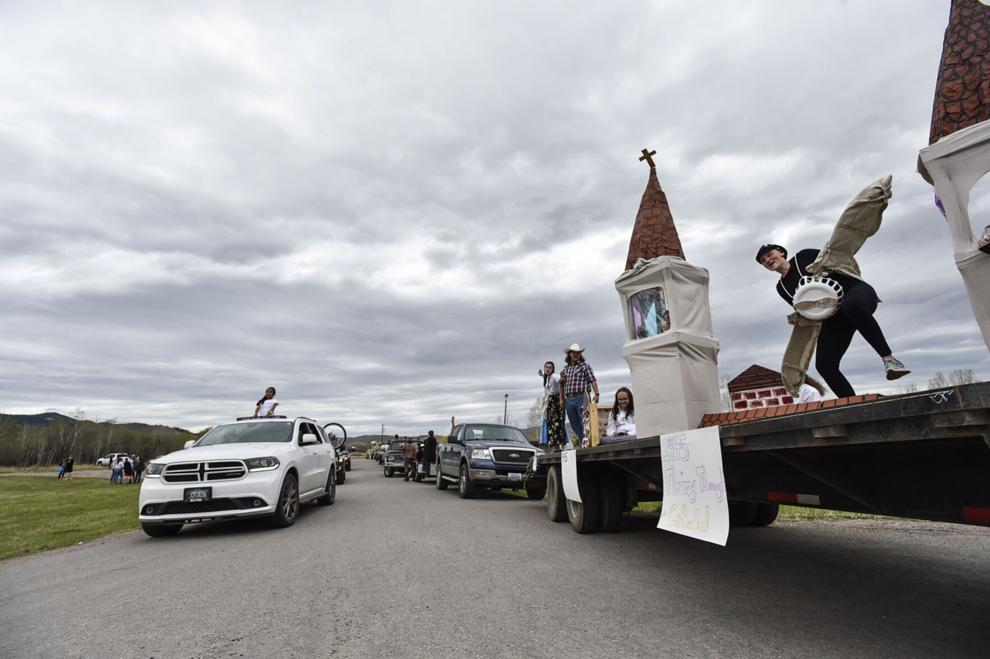 Cabins in Reeder's Alley: Braidie Carpenter, Ellie Mestdagh, Sarah Amos, Rory Petersen, Brendan Silvan, Brandon Brewer, Crystal Kelley, and Austin O'Shea
The Parrot: Breanna Douglas-Myers, Abigail Simmons, Aricia Campillo, Saundra Hayes, Brandon Bossell, Caleb Dalton, Sean Herrera, Jason Hurley, Donald Shammel, Suziann Threlkeld, Cale Crowe, and Amia Moody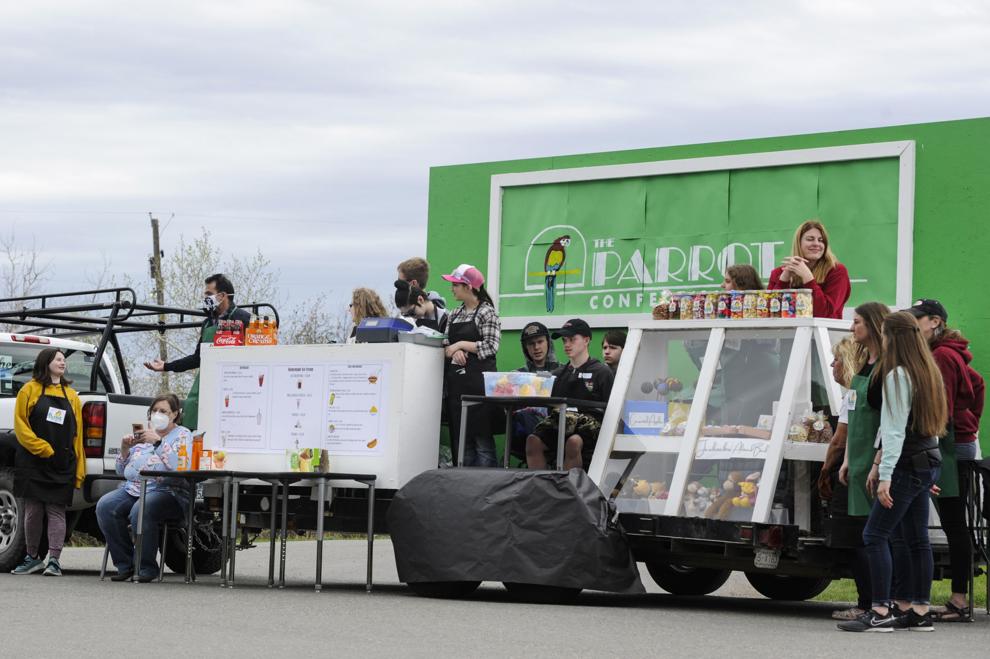 Amelia Earhart: Katie LaFave, Paige Davidson, Vivian Schuma, and Gabbie Weida