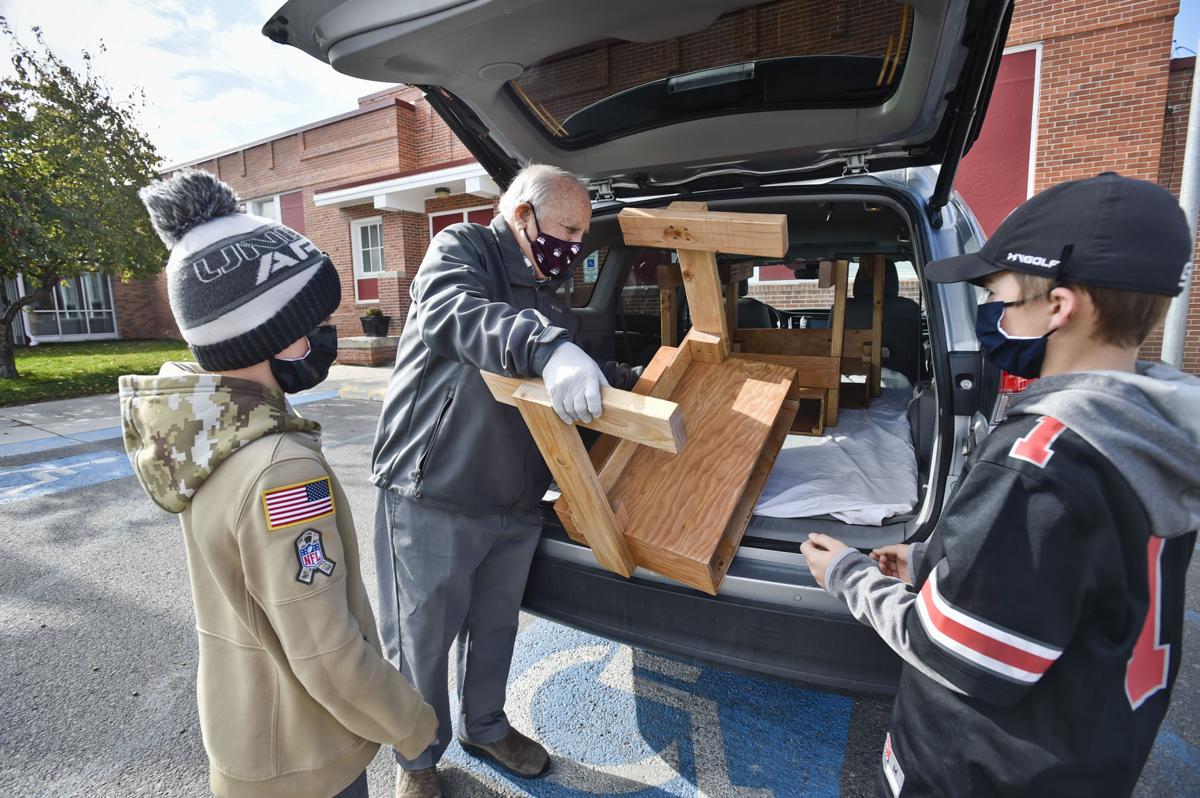 A retired teacher in Helena has taken it upon himself to build desks for local students learning from home.
Reid Miller said he was browsing the internet when he came across a news story about the group Dads for Desks, which builds desks for at-home students in Maryland. Miller said he thought, "Why not Grandads for Desks too?"
Miller was a teacher and coach for 35 years at Great Falls High School before retiring in 1999. From his teaching experience, Miller is well aware of the fact that many students simply don't have dedicated space for learning while at home, instead using dining room tables or TV trays for their workspace. During the time of COVID-19, this is more crucial than ever as many students are learning digitally from home.
This can also create issues, as multipurpose spaces can distract from learning.
"I know that most people's houses are not set up for kids to study for a long time," Miller said. "So I started out by building desks for my grandkids. I knew there was a need and that perked my senses."
Approximately three weeks ago, Miller purchased the materials to make 16 desks. So far three of these desks have been delivered to Kessler Elementary School. The family has ties to Kessler -- one of the grandchildren goes to school there -- and partnered with the school counselor to distribute these desks to those in need.
The first round of desks will be going to a family with a kindergartner and third grader, a family with a fourth grader, and a family with a second grader. Miller said he wants feedback on the first round of desks so he can make changes to build them better and more efficiently.
Miller said he is already making some changes to the design on the second round of desks. For one, he will change the legs to have wood-fitting joints instead of being bound with screws. He said after the first round, he will be able to build them more efficiently and with feedback he can address any other issues such as height.
For Miller, the goal is to keep on building and keep getting better at building desks. He will need more quality lumber, but he hopes to purchase materials for more desks soon. By working with the counselor at Kessler, Miller hopes to get the desks into the hands of those who need them most.
"I'm just going to keep on building," Miller said. "Now that I've got a setup, I'm more organized and it'll go faster."