Prepare to be enchanted by the amazing power of puppets.
The Myrna Loy presents two puppet performances by internationally renowned artists Saturday, April 17, at The Myrna Loy Puppet Festival - Part One.
The festival continues on May 15 and will highlight performances by local puppeteers (see sidebar).
Internationally acclaimed puppet artist Tom Lee will kick off the festival, presenting his original puppet play, "Tomte," with shows at 10 a.m. and noon April 17.
And at 7:30 that night, Vermont's Sandglass Theater will screen their puppet performance of "Babylon: Journeys of Refugees," a compelling play on the global refugee crisis and the impact it has on refugees, asylum seekers and U.S. communities.
"I'm really excited to bring this art form to Helena," said festival organizer and puppet artist Retta Leaphart, who is also education/outreach coordinator at The Myrna Loy.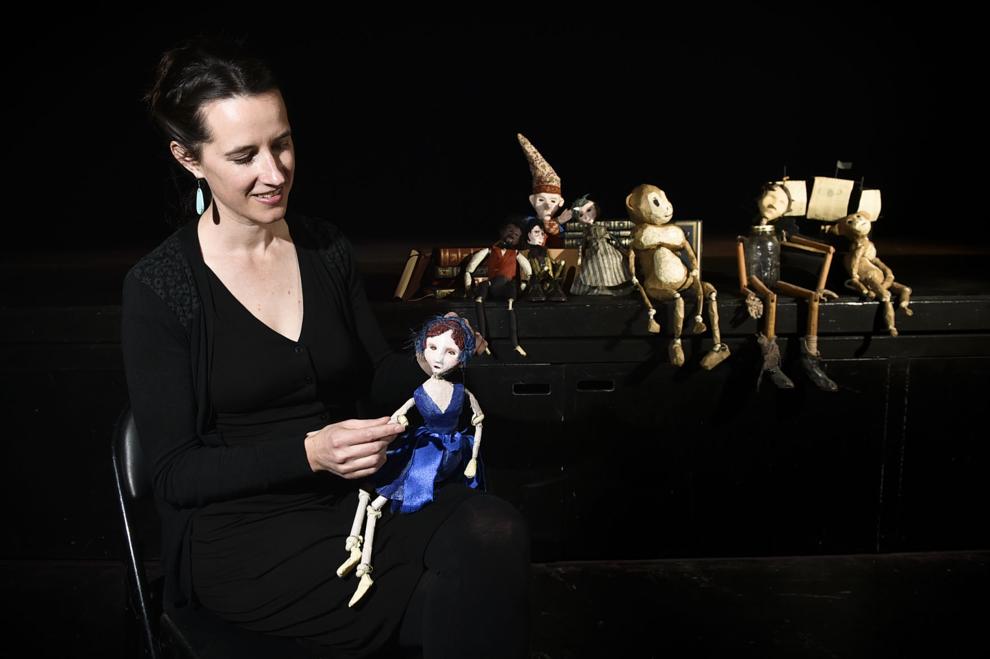 "I'm hoping this will fuel enough energy and grow some recognition for the art form in town…. I'm hopeful it will grow."
Leaphart studied puppetry with Lee in college, which is one of the reasons she wanted to bring him to Helena.
"He's got such a unique, quiet, beautiful performance energy with his work," she said. "I was interested in bringing a family show with a sophisticated artistic aesthetic to it to help people understand we're talking about much more than … Muppet-style puppetry. Tom's work speaks to a wide range of visual interests."
The Myrna Loy also wanted to bring back Sandglass Theater, which previously performed "D-Generation: An Exaltation of Larks" at The Myrna about five years ago.
Myrna Loy Executive Director Krys Holmes "was excited to have a show ("Babylon") that was topical and would speak to an older audience as well," said Leaphart. "We both thought if we're going to introduce puppetry to the Helena community, let's look beyond what people already think when they think of puppetry and talk about all the different things puppetry can be."
"One of the things I love about it is when people sit down to watch a puppet performance their expectation already is that they're going to be required to use their own imagination."
In addition to performing his original work, "Tomte," Lee will lead a workshop for Myrna Loy's teaching artists.
And Sandglass Theater is doing an online workshop with PAL students on crankie theater, which uses a little box with a scroll that unwinds to tell a story.
Tom Lee and 'Tomte'
"'Tomte' comes from the Swedish word for gnome," Lee said in a phone interview from Chicago.
"'Tomte' is just a really, really beautiful story," he said. It's based on a Swedish folktale and an earlier 19th century poem about a gnome that was adapted by Astrid Lindgren, the author of "Pippi Longstocking."
"It's about a silent caretaker on a wintry farm making rounds...checking in on animals... and looking in at the family he takes care of," said Lee.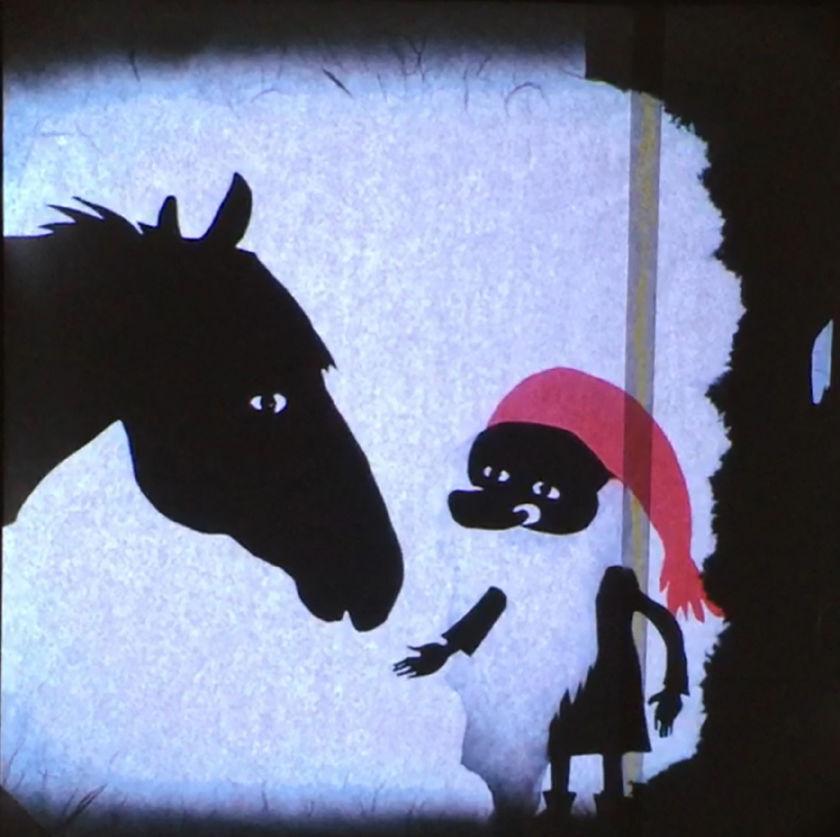 "Its structure is very simple, but it's a wonderful story ... It's a story of care and delicacy and caring for living things and being a caretaker... and also the expectation of spring coming."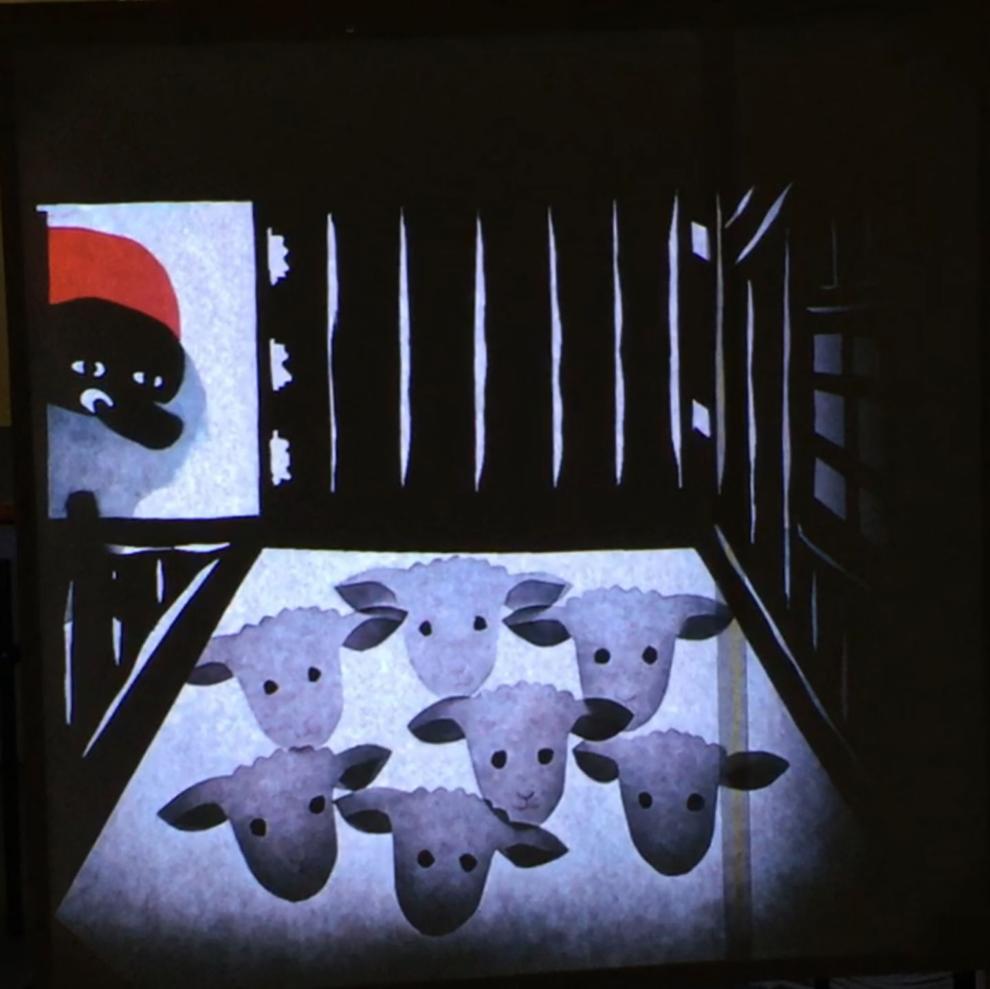 The first part of the play uses shadow puppets projected onto a paper screen, with Lee operating the puppetry on a small light table and making the sounds of the animals, but also using some animation.
In part two "we break out of the shadow world and into the world of the stage," and actual figures or figurative puppets.
"It's not a very long show," he said, "but it has a lot of interesting use of puppetry."
Following the show, he will talk about the puppets and answer questions.
Lee first fell under the spell of puppets while growing up in Hawaii. At age 16, he was involved in a puppet show during a summer program.
He went on to study acting at Carnegie Mellon University, and while working in New York City he rediscovered puppetry at La MaMa Experimental Theater.
Puppetry brought together his love of performing and design.
"I realized within the form of puppetry, I could be the source of the material, the source of the story, the source of the design, the source of the storytelling, and that...was an amazing freedom."
He sees his work is deepening and changing over the years, and it has taken him all over the world where he's encountered many beautiful puppetry traditions.
"I'm interested in exposing folks to interesting, modern contemporary puppetry and also highlighting the fact that these traditions exist throughout the world and are an expression of the human spirit and character."
Sandglass Theater and 'Babylon'
"Babylon is a piece about refugees and asylum seekers," said Eric Bass, co-founder and co-artistic director of Sandglass Theater in Putney, Vermont.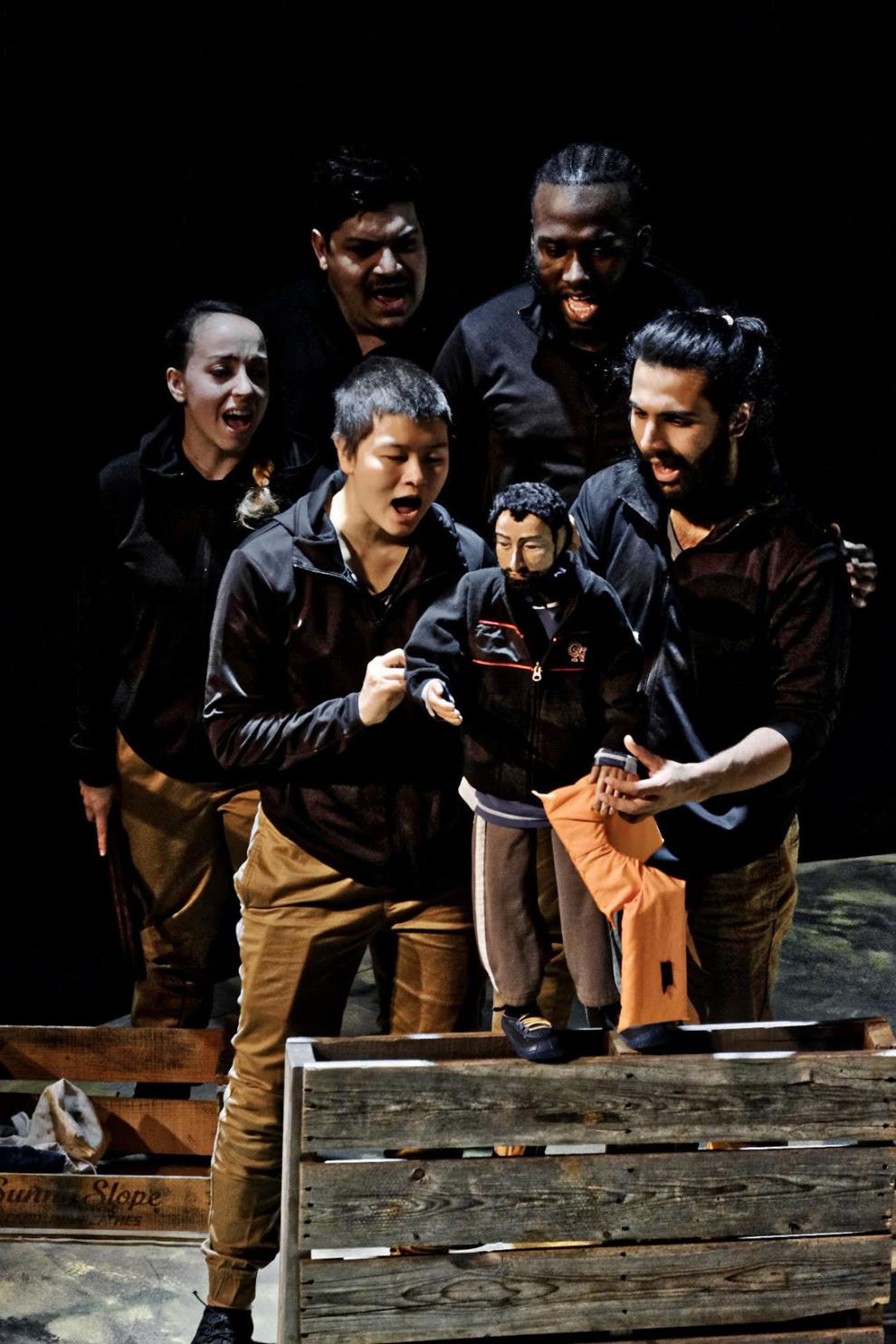 Because of COVID, the theater company was not able to travel to Helena, but will be showing a professionally made film of the performance to a limited-size audience at The Myrna Loy.
Sandglass started working on the piece five or six years ago, when huge numbers of refugees were fleeing the war in Syria, unrest in the Middle East and famine.
Based on interviews with refugees in Vermont, the story's characters are composites or amalgamations of different refugees' lives and stories.
They include an Afghan mother, a Syrian man, a boy from El Salvador, a father and daughter from Burundi, a ghost from a 1940s war in Europe and a caterpillar.
"We don't know what happens to most of these people," Bass said of the thousands of refugees around the world. Research indicates only 1 % of refugees find a new home.
Another layer of the story is the ensemble acting out how the refugees will be received in this country, portraying racism, fear, Islamophobia and more.
"A lot of it is in song...extraordinary songs," said Bass, who wrote the text and worked with composer Brendan Taaffe, who wrote the music.
The ensemble of puppeteers are all singers and actors, and they are manipulating full-body puppet figures that are one-third life size.
"It's a form of puppetry that's taken root in the United States and Europe, based on our understanding of bunraku, a Japanese classical form of puppetry."
The play also uses three crankies or scrolls. "Through the crankies we can see the magnitude of the migration and the kind of journey they were on."
Puppetry is so effective at storytelling, he said, because puppets have a natural theatricality and "because it's an invitation for us to animate it with our own imagination."
The film will be followed by a short presentation.
Tickets for "Tomte" are $12 adults and $10 for those age 12 and under.
Tickets for the screening of "Babylon" are $10 adults and $8 students.
All patrons and staff are required to wear masks, and seating is limited to allow for social distancing.