Red Roof Cafe owner Maureen Therese Doubek, 60, of Helena, was found guilty by a jury of felony accountability to arson in connection with a 2018 fire that destroyed the local restaurant. 
The jury members deliberated for more than four hours before returning their guilty verdict on Monday. The jury found Doubek not guilty of felony conspiracy.
Her trial lasted nearly a week and saw prosecutors and the defense interview more than five witnesses. Among those witnesses was Brad Rae Richardson, who admitted to setting fire to the Westside Helena cafe on Oct. 20, 2018, and said he did so at the behest of Doubek.
Richardson was the key witness for the state. Richardson met Doubek in 2016 and rented a trailer on the property of the cafe in August 2018. A police investigation determined that Richardson used a mattress and other items from inside the trailer when he lit the cafe on fire.
"She said to make sure I burned it to the ground," said Richardson, during his testimony. "So there wouldn't be any evidence."
Richardson alleges that Doubek offered to pay him $15,000, a number reported as $14,000 in court documents, to burn down the cafe. However, Richardson said he was never paid, despite making unsubtle hints such as sending Doubek a link to a camper valued at $15,000. He said Doubek had confided in him about money problems that she was having, which led to discussion about burning down the cafe.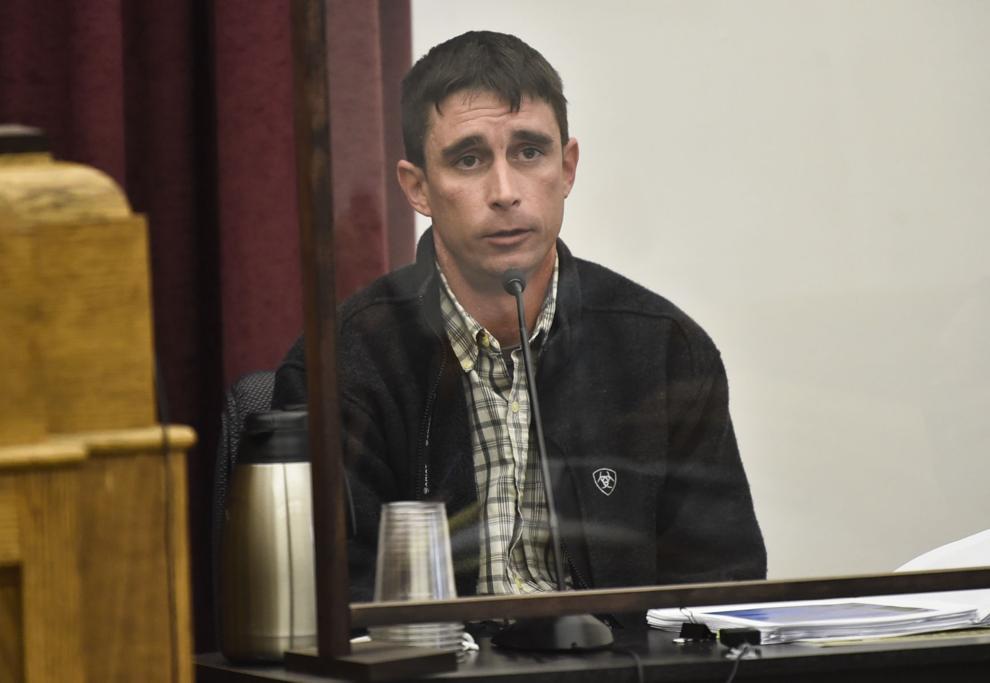 Doubek didn't deny that she'd had the conversations with Richardson about burning down the cafe. However, she did deny actively asking him to do so and reportedly told Richardson that she didn't want to be involved in anything illegal. Facebook messages seemed to confirm Doubek's story on the matter.
Brent Flowers, lawyer for the defense, said Richardson would have said anything to get out of his arson charges. Richardson made a deal with prosecutors that saw his felony arson charge amended to felony criminal mischief charge, a theft charge dropped to a misdemeanor and a second felony arson charge dropped in exchange for his testimony against Doubek. 
Richardson was previously ordered to pay a $500 fine and $153 in restitution after pleading guilty to theft and criminal mischief.  
The defense questioned the legitimacy and reliability of Richardson's testimony. Flowers noted that Richardson had been arrested for theft and served 10 months on an assault charge.
"You didn't tell the truth until you had a plea bargain with the county attorney's office," Flowers said. "And you wouldn't speak to the ATF prior to the bargain."
Richardson said he spoke to Doubek shortly after the fire. Facebook messages between the two showed Richardson saying to Doubek "don't be upset" and to "take a vacation." Doubek asked Richardson if he thought "a bum was living in the Red Roof," to which Richardson replied "It seems that way." Richardson claimed this was to provide deniability.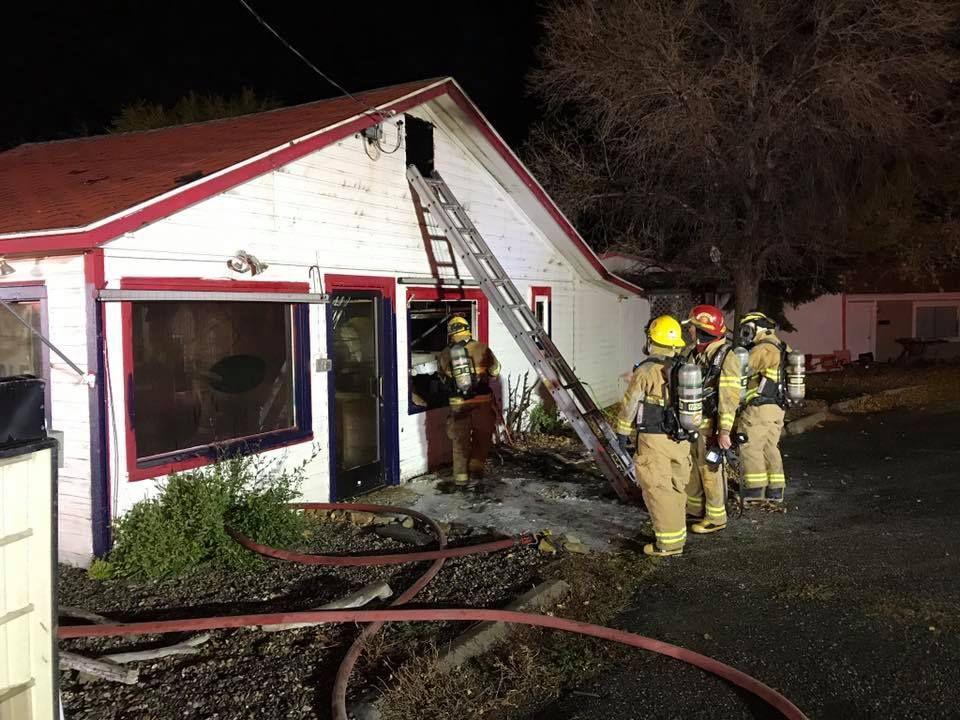 The state's closing argument attempted to point out inconsistencies with the defense's evidence and pointed to a questionable timeline that didn't line up with what witnesses had reported.
One of the defense's primary arguments was that Doubek stood to gain more from the sale of the cafe than the insurance payout of about $200,000. The state countered that Doubek thought she had a $1 million insurance policy, but was incorrect. 
Greg Beebe, lawyer for the defense, drew attention to Michelle Wilson, who had previously attempted to buy the cafe, in his closing argument. He mentioned Wilson's statement that she would "burn the cafe down before letting Doubek take it back," a statement Wilson admitted to making during her testimony.
"If what the state put together is proof beyond a reasonable doubt then we should all be worried," Beebe said.
Beebe focused heavily on the burden of proof in his statement, saying that "proof beyond a reasonable doubt" has to be more than a "maybe" or a "possibly."
Judge Chris Abbott set Doubek's sentencing hearing for Thursday, April 29, at 11 a.m.