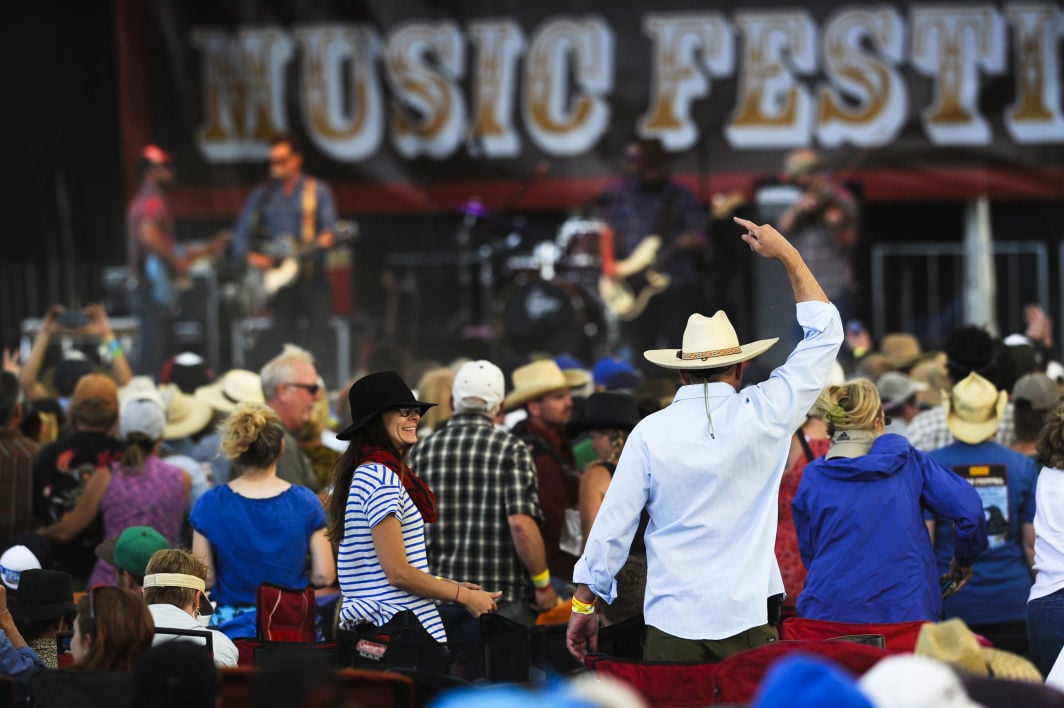 White Sulphur Springs is beautiful in classic Montana fashion: rolling hills, high mountains and a flashing river with a small town sitting idyllically in the midst of them all. And at this year's Red Ants Pants Music Festival, the beauty is going to be complemented by some of the best country music going today.
Beginning Thursday through Saturday, Shakey Graves, Colter Wall, Patty Griffin, Billy Joe Shaver, Valerie June and two dozen other artists will be playing on both of Red Ants Pants stages for the several thousand who make the yearly pilgrimage to White Sulphur Springs. 
Tickets are priced at $145 for a general three-day pass ($160 day of) and single day tickets going for $55 ($60 day of). Camping passes are $30 per person for the weekend, according to the Red Ants Pants website.
Red Ants Pants has an unusual history for a music festival. The festival is an outgrowth of the Red Ants Pants Foundation, a nonprofit organization devoted to women's leadership, rural communities and working family farms and ranches. And the Red Ants Pants Foundation is a creation of Red Ants Pants, a clothing company based in White Sulphur Springs.
While the festival is bringing in some big-time country names, the organizers have also made sure to draw from the burgeoning indie rock scene in Montana and around North America. Missoula-based Jackson Holte and the Highway Patrol, Canadian indie-rocker Claire Hunter and the Seattle blues-rock Betsy Olson Band will all get time on Red Ants Pants' side stage during the weekend, complimenting the main stage's country-western vibes.
Country-western and indie rock aren't the only styles available at Red Ants Pants this year. Those looking for something farther afield will be delighted to find Helena's Los Marvelitos, a Latin-inspired group playing "pirate jazz," ballads and cumbias. And White Sulphur Springs will be sending its own Smith River Young, a local band made up of area students performing covers and original songs with their own folk inflection.
One of the biggest attractions of Red Ants Pants is the amount of other activities the town and festival put on. Thursday night is home to the famous street dance, with The Dirt Farmers and Tris Munsick & the Innocents providing the tunes for the night. During the festival organizers have scheduled lumber competitions, hayrides, horse and buggy driving, a used book sale to benefit the new Meagher County Library, an astronomy course and a silent auction.
And for anyone spending time in White Sulphur Springs itself, 2 Basset Brewing is always worth a stop. 
Get local news delivered to your inbox!
Subscribe to our Daily Headlines newsletter.