Monday morning's cold snap set a March 4 record for the Capital City and nearly topped the all-time record for the month of March. But Helena was hardly the only location in Montana feeling the freeze, with weather officials still catching up on cold temperatures Monday afternoon.
The official low temperature for Helena was 30 below zero, recorded at the Helena Regional Airport. That beats the previous March 4 record of minus 19, which was set in 1989 and ties Helena's all-time low for March of minus 30 set in 1955.
Some localized temperatures dove as low as 40 below zero as the Helena Valley inversion took full effect. Temperatures bottomed out in the valley, and it was nearly 20 degrees warmer on MacDonald Pass.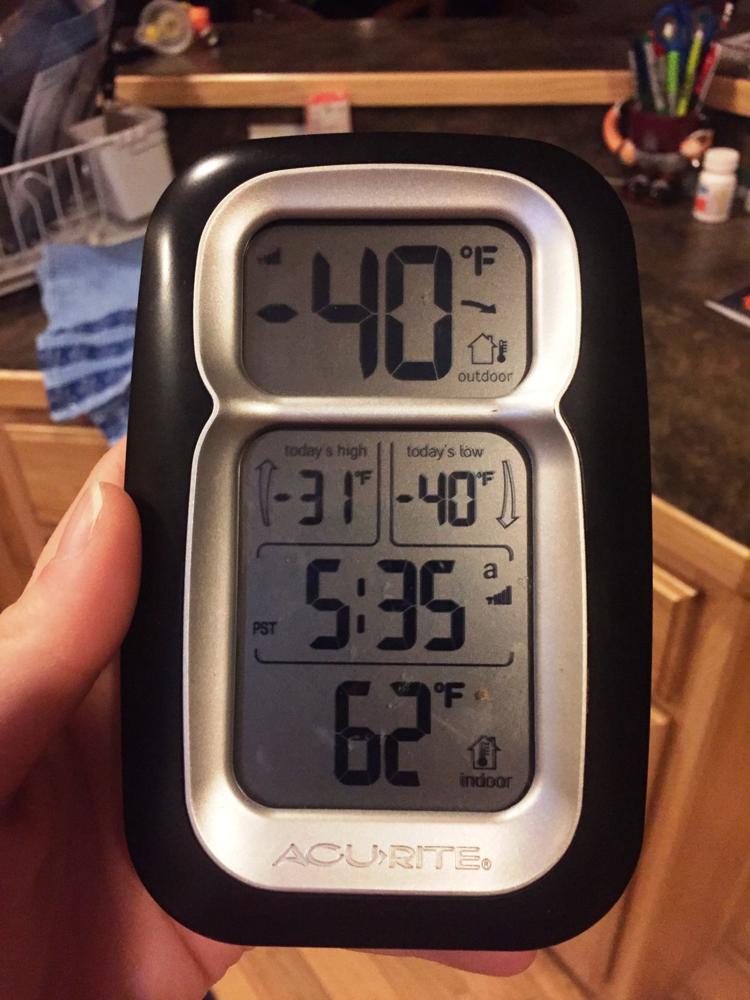 Across the region, reports of cold temperatures were continuing to come in Monday afternoon, said Paul Nutter, meteorologist with the National Weather Service in Great Falls.
"An Arctic air mass has come into the high plains of the U.S., come from the north and originated over northwest Canada," he said. "This is an expansive area of below-average temps with a lot of places seeing temps 30 to 50 degrees below average, and we're on the colder extent of that."
The low temperature in Lincoln on Monday hit 39 below zero to set a new record under the previous mark of minus 19 in 1989. The low of minus 24 in Townsend was 1 degree above the 25 below temperature recorded in 1989. Kalispell's minus 20 beat the previous low of minus 16 from 1966. Butte hit 30 below, a new record coming in below the minus 25 reading of 1989. Bozeman's low of minus 35 is also a new low, beating the 31 below zero temperature of 1989.
This is IMPRESSIVE! Wood's Bay on #FlatheadLake froze-up during the last 24 hours! They were -5° this morning. This is thin ice and poses a danger. A local who spends a lot of time on the lakes says he hasn't seen this since 1989. #MTwx pic.twitter.com/Iy4JbD7LsN

— NWS Missoula (@NWSMissoula) March 4, 2019
And then there's Elk Park.
The high mountain valley near Butte set not only the low temperature for the state at 46 below zero, but is also a new all-time record for Montana for the month of March. That record beats old marks set more than a century ago in Glasgow in 1897 and Fort Logan in 1906, both with temperatures of minus 45. Elk Park was still a bit shy of the Lower 48 March record of 50 below zero set at Snake River, Wyoming, in 1906.
Monday's cold also came after several weekend records set across the state. The Associated Press reported that Sunday's low of minus 32 degrees tied that city's all-time low for March, and the minus 34 in Lewistown broke its all-time March record.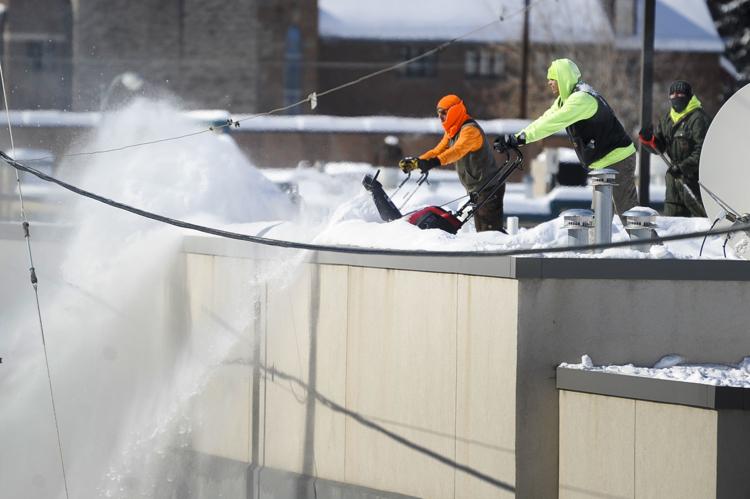 The early March cold snap follows a February dominated by below-normal temperatures.
The weather service notes it was the third coldest February on average for northcentral through southwest Montana and the coldest month since January 1979. It was also the snowiest February on record with an average snowfall of 26.6 inches — more than 5 inches above the previous record set only last year.
For Helena, February 2019 was the wettest on record with 2.3 inches of precipitation based on the fourth highest snowfall on record of 26.8 inches. The average temperature of 6.5 degrees was the fifth coolest on record and more than 20 degrees below normal.
Following a predicted low of minus 9 on Tuesday morning, temperatures are expected to moderate with highs closer to freezing and lows above zero through the weekend.
This story has been updated to correct Helena's low temperature of minus 30 degrees.