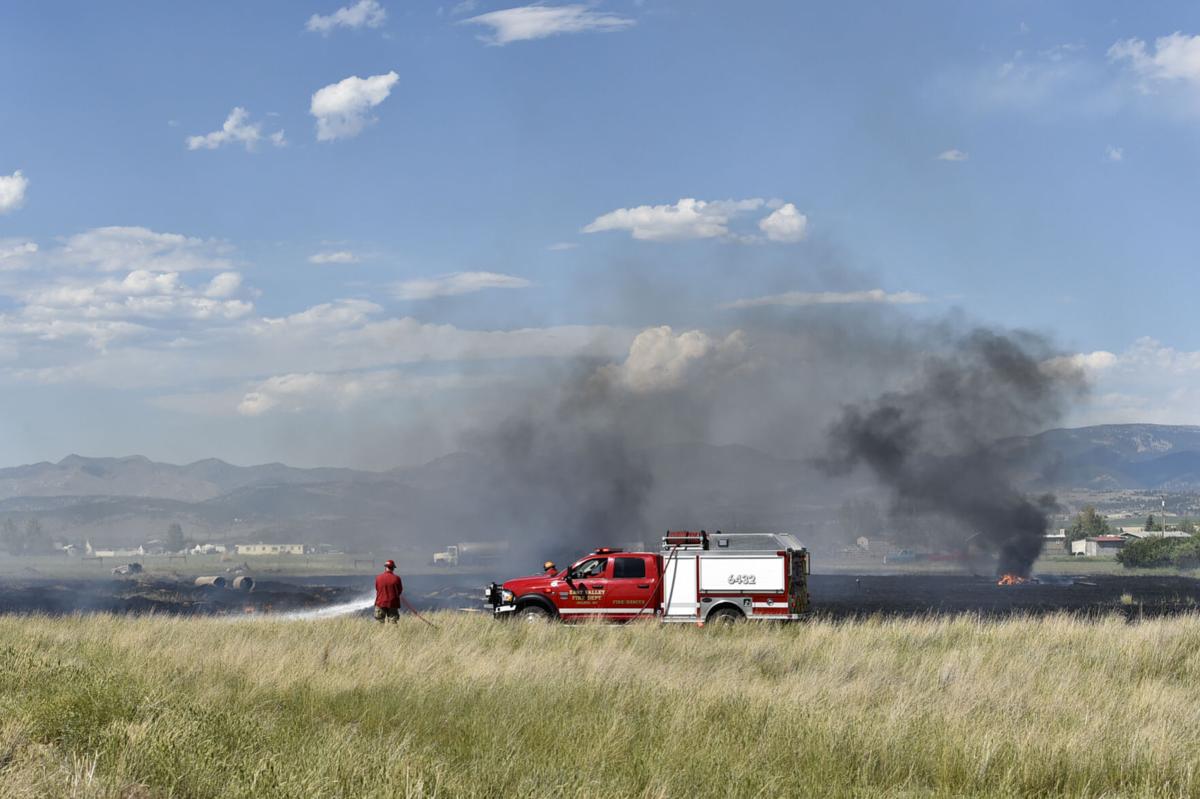 The heat wave currently smoldering across the western half of Montana shattered daily temperature records Monday.
The Helena Regional Airport reported a high temperature Monday of 104 degrees Fahrenheit, breaking the previous high for that calendar day of 96 degrees set in 1987, according to the National Weather Service's Great Falls Forecast Office.
The temperature in Helena was also the highest in the state Monday. 
NWS Meteorologist Paul Nutter said 13 locations across north-central and southwestern Montana set daily temperature highs yesterday.
"It's pretty unusual to see this many records set in one weather event," Nutter said of the early season heat wave that is more typically seen in later summer months. "While not unprecedented, it is unusual to be this hot this early."
Additionally, the area has seen little precipitation lately. Nutter said the multi-day rain events typical of June in western Montana have largely been absent this year.
As such, southeastern portions of Lewis and Clark County are under a red flag warning, meaning critical fire weather conditions are occurring now. A combination of strong winds, low relative humidity and warm temperatures all contribute to extreme fire behavior.
Both Lewis and Clark and Jefferson county officials have prohibited debris burning. If a permit was previously acquired, it cannot be activated until the restrictions are lifted.
Lewis and Clark County Sheriff Leo Dutton said Tuesday the decision to prohibit debris burning was made in consultation with the Rural Fire Council.
"(The debris burning prohibition) will remain in effect until meteorological conditions improve," Dutton said.
Jefferson County Disaster Emergency Services Coordinator and Fire Warden Doug Dodge said Jefferson County officials will continue to monitor conditions, but that the restrictions will be "in place for the foreseeable future."
Neither counties' restrictions include campfires, and Dodge said Jefferson County is "far from stage 1 or 2 restrictions."
While the same applies in Lewis and Clark County, Dutton said an ongoing struggle with abandoned campfires in the North Hills Bureau of Land Management recreation area may force the county's hand.
Dutton said volunteer firefighters have had to respond to two abandoned fires in the area in the last couple of days, including early Tuesday morning.
Dutton warned that if such behaviors continue, stricter fire restrictions will be put in place.
Dodge said people recreating need to be smart about building a campfire.
"If it's a windy, dry day, think about doing it another time," he said.
Dodge also urged people to prepare their properties and families for what is shaping up be a volatile wildfire season.
"Make sure to clear flammable material from around your house," he said. "But more importantly, have an evacuation plan in place and practice it."
Nutter said some relief from the early summer heat is on the way in the form of a cold front rolling in over the mountains.
That cooler weather was expected to reach the Helena area Tuesday night with wind gusts approaching 30 mph.
Wednesday's high is projected to hover around 80 degrees.