Recognizing 10 outstanding nurses who make the Helena area a better place
In honor of National Nurses Week, the 10 nurses highlighted in this publication were recognized for their contributions to our community during the inaugural Helena Nurses Appreciation Event on May 9.
From more than 120 nominations, nine of the nurses were chosen by a panel of representatives from the Independent Record and the local health-care community and one was chosen by our readers in an online poll.
This year's event was sponsored by Blue Cross Blue Shield of Montana, St. Peter's Health, Carroll College and the Montana VA Health Care System.
Stephanie Bauch: East Helena Public Schools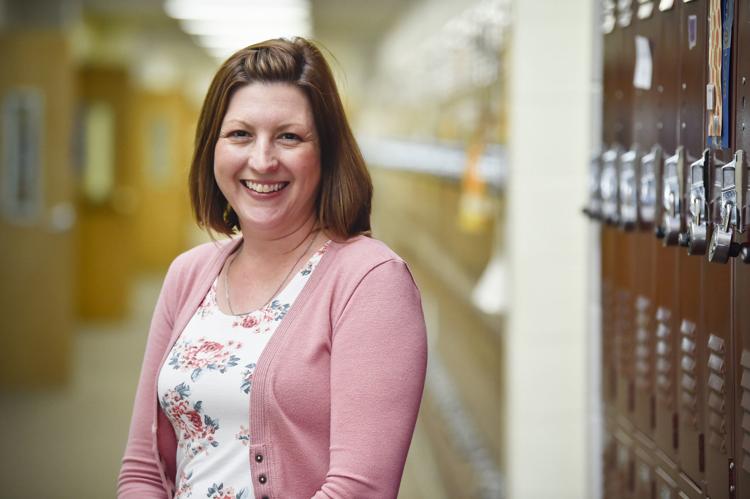 Stephanie Bauch is a nurse who keeps busy. She spends her days rotating between East Helena school district's four schools to ensure the nearly 1,300 students receive the best care possible. 
"I strongly believe that school nursing is very different than any other type of nursing and is misunderstood by the large majority," Bauch said. "All nurses perform many different roles. As a school nurse you are a direct care provider, educator, case manager and health official, among other roles."
Most of the time, Bauch is performing these roles by herself. Sometimes she may be the only health care provider that some children see.
"You have the opportunity to help identify illnesses and educate students, parents and school staff on illness and disease processes," Bauch said. "School nurses play a vital role in the safety, development and education of our children." 
Lisa Mortieau, art teacher at East Valley Middle School, said Bauch takes on the role of a teacher in her work. She teaches lessons on hygiene, self-care and body development in addition to dealing with skinned knees, vomiting and the occasional lice case.
Bauch also measures and weighs students and checks their eyesight to ensure they have the tools necessary to succeed in school, Mortieau explained. 
"She continues to do all of this with pleasant smiles for the staff and for the students of our school," Mortieau said. "She is truly treasured."
Bauch said she never questioned whether nursing was the right profession for her. She is a caretaker in all areas of her life and nursing is a natural fit.
"Nursing is a very important and rewarding career," Bauch said. "Whether providing direct care to a patient, educating people about health issues or connecting people with health resources, as a nurse you have the opportunity to greatly impact people's lives each and every day."
She spent the first several years of her career working on labor and delivery at St. Peter's Health. From there, she spent the next 11 years as the lead clinic nurse at Partners in Pediatrics. She is on her fifth year as East Helena's school district nurse.
"She is amazing," said Shawna Pratt, Prickly Pear Elementary School paraprofessional. "Always providing first-rate care to our students with knowledge, compassion and kindness. She works tirelessly, shifting from school to school. We are so blessed to have her."
Bauch said she was surprised and honored to hear she had been chosen by her peers as one of the Helena area's best nurses. 
"There are so many incredible nurses out there," Bauch said. "To be recognized among them is pretty rewarding."
Jan Campana: Helena College, Leo Pocha Memorial Clinic, Carroll College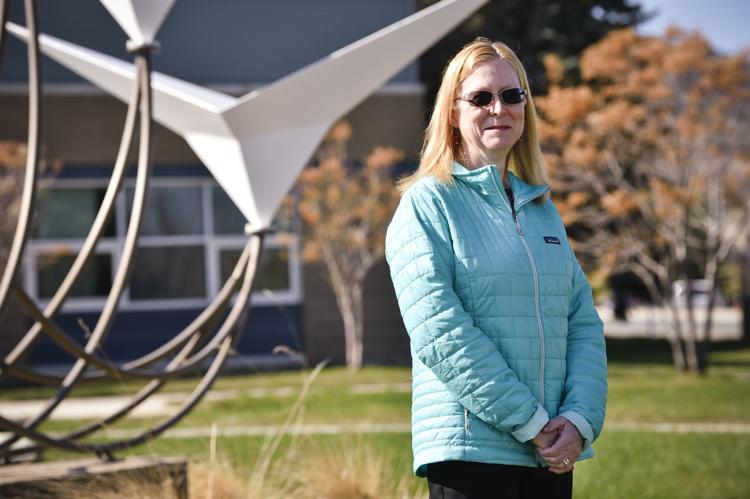 Jan Campana said the most rewarding part of her 43-year career as a nurse and teacher was connecting with patients and students on a personal level.
"I did a lot of chronic disease management where I really got to know people," she said. "I saw them often, and making that connection was probably the best."
Campana spent most of her career in Anchorage, Alaska, where she was a nurse and a nurse practitioner in a coronary care unit and a cardiology specialty unit.
She moved to Helena about seven years ago and took a job teaching nursing at Helena College.
"Jan really was beloved by our students and by our faculty," said Kristina Kenning, who worked with Campana at Helena College. "She made the students learn in really unique ways. She had a really unique perspective, and they really appreciated all of her hard work."
After about five and a half years with Helena College, Campana went to work as a nurse for the low-income Leo Pocha Memorial Clinic.
"I had been teaching at Helena College, which I totally enjoyed, but I found myself totally missing clinical practice," she said. "I wanted to be a little more hands-on with patients."
After a little more than a year with the clinic, Campana agreed to help teach a nursing class at Carroll College.
She joked that she has now attempted to retire three times.
"We'll hope it takes," she said with a laugh.
During her long tenure in the nursing field, Campana has seen a variety of medical advances that have improved patient outcomes.
When she started, she said, the standard practice was to give heart-attack victims emergency drugs and "just hope for the best." As a result of new technology, she said, the blocked artery is now opened up within 90 minutes.
"People are living longer and they're living better quality of life with that change," she said.
Campana said she has no regrets and wants young people to know that nursing "is a wonderful profession to go into."
"It's a profession where you never stop learning and you can reinvent yourself in so many different ways over the course of your career," she said. "And you're never bored."
Karen Zawacki: Montana VA Health Care System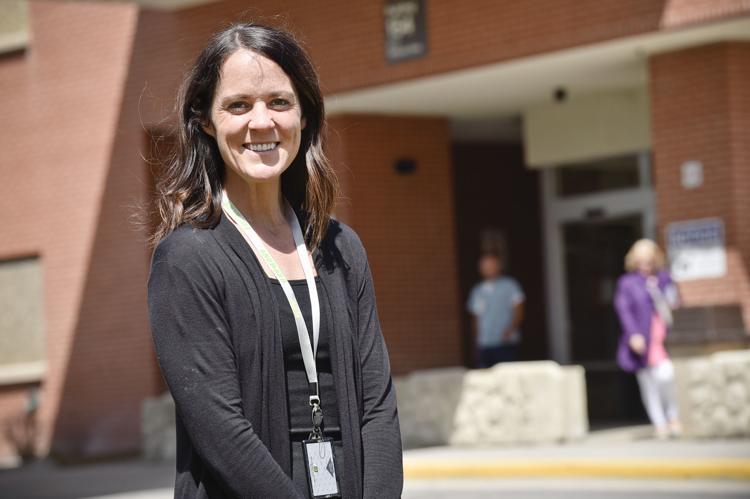 Karen Zawacki is a nurse whose job is to take care of the employees around her.
"I get everyone on board to take care of themselves so they can take care of others," she said.
Zawacki, born and raised in Helena, has been a nurse for 15 years. She started in oncology and shifted to occupational health three years ago.
"It's been super fun," she said.
Her mother was a clinical nurse and Zawacki's always loved science, the medical field and taking care of people.
As the occupational health nurse coordinator for the Montana VA Health Care System based at Fort Harrison, it is Zawacki's job to take care of the people who take care of people.
Her department is about making the workplace healthier. She is the employee nurse, which involves providing vaccines, wellness coaching and information about workplace safety. 
"It's been a really neat shift in the way I do my nursing," she said.
She does one-on-one, group and department health coaching and always is looking for ways to make the workplace healthier.
She recently became a certified CliftonStrengths coach, which allows her to administer a personality-type test that helps participants learn their top five strengths. 
From the results, she coaches people on their strengths. They then return to their departments to coach others on what they are good at.
"It focuses on strengths," she said. "What you're good at, not what you're bad at. It creates a good shift on the way we deal with each other."
Almost all of her coworkers have taken it, and she is teaching others how to coach. Now, she is spreading it statewide.
Kaitlyn Murphy, a safe patient handling and mobility coordinator at the VA, said Zawacki has really helped people through all of the coaching.
"She's helped so many employees with their health and losing weight," Murphy said. "She coaches us on our strengths and really has helped me learn in what ways I can use my strengths at my job. We're more productive if we use our strengths."
This is not a required part of her job, Murphy said of Zawacki.
"She really goes above and beyond for all the employees at the VA," Murphy said. 
Zawacki does it all because she enjoys people and seeing them happy and healthy. She maintains her own happiness and mental health by maintaining close relationships, staying active and eating healthy.
"The more I am able to help others stay happy and healthy, the more I am happy and healthy," she said. "The more you give the more you get, kind of thing."
Zawacki likes to run, hike and do yoga to keep in shape. She said those things give her more energy to keep up with work as well as at home, where she and her husband are raising two boys.
Christina Keener: PureView Health Center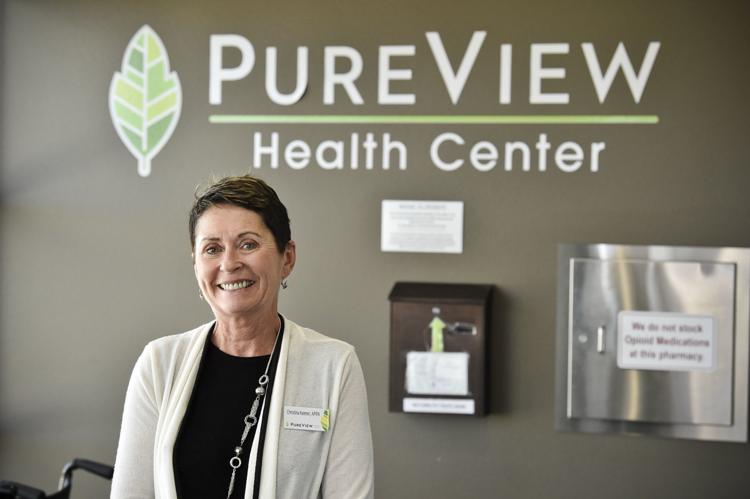 Nurse practitioner Christina Keener credits a close family member for inspiring her career.
"I got into nursing because I had an aunt who was my role model and I was very fond of this aunt and she promoted the idea of going into nursing because she was very proud of it as a profession," she said. "So it was kind of from the time I was 5 years old, it was what I was going to do."
Keener chose the specialty of psychiatric nursing also from the urging of her aunt. More than 40 years of nursing later, she has spent the past four years seeing patients at PureView Health Center in Helena.
"I just love the interactions with people – there's never a dull moment," Keener said. "Every person is different and my job is to help that person achieve their best, to be the best person they can be."
Keener graduated from Seton Hall University in New Jersey and moved to Colorado to see a new part of the country. It was there that she met her late husband, a former Montana resident, and they decided to move to the Treasure State. She has spent more than two decades in Helena.
Keener has seen a number of changes in the nursing profession over her four decades of experience.
"The role of nursing itself has changed," she said. "It's become so much more dynamic and I think the role has become more integral to heath care."
The job can also be challenging, she said, to remain therapeutic and empathetic at all times. But regardless of the challenges, Keener continues to enjoy her career and the people she impacts on a daily basis.
"It's a privilege really to be in nursing because people share parts of their lives with you that they may not share with anyone else," she said. "It's special to be trusted at that level."
Blanche Reishus: Montana VA Health Care System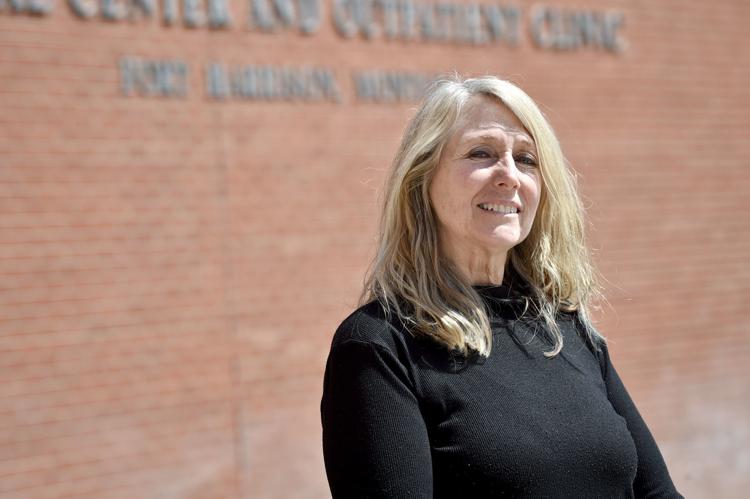 It was coming upon a car accident that sent Blanche Reishus to nursing school. 
"A little baby had died and I didn't know how to help them," Reishus said. "We were the first people there and I didn't know what to do. It was a horrible feeling so I thought -- I'm going to do something about that."
A good friend was going to nursing school and Reishus decided she would join her. They started together at Northern Montana College.
Reishus has been in the field for more than 30 years and at the VA Hospital at Fort Harrison for 20 years. She is the continuum of care coordinator and was nominated for the inaugural Helena Nurses Appreciation Event by coworkers for "going above and beyond the call of duty on a regular basis."
"She has been known to bring in clothing for veterans ... and even take care of (their) pet," wrote Airlynn Taylor in her nomination.
The VA hospital is where Reishus was meant to be.
"My whole family -- two children, my dad, my brother-in-law, my great-grandfather, my grandfather -- are all veterans," she said. "Just the idea of working for them is a big part of the story."
It is Reishus' job to help create a safe discharge plan for veterans admitted to the hospital and coordinate care in the community to help make sure they have safe aftercare.
Her coworkers say she truly is willing to go the extra mile. She doesn't see it that way. It's not only her job, it is her mission to work hard for veterans to ensure they get the best care after they leave the hospital.
Dementia is the hardest to coordinate, she said.
"Everybody's initial reaction is that they just need to be in a nursing home," she said. "I really fight hard to assure they are in the least restrictive setting. While home may not be perfect, I think it's still the best place. So I think, what can we do to keep them safe at home?"
Sometimes this endeavor means she is working across the country.
Reishus moved a veteran to Long Beach, California, to be with family in his final days. This required much time for research and communication, but doing what was best for the veteran was the only thing on her mind.
"I cannot say enough about how she individualizes inpatient and outpatient care for veterans she is asked to help," said coworker Mary Ellen Thompson. "This would include interaction with families."
Reishus moved her family from Conrad to Helena and raised four children in the area. She is the proud grandmother to "a beautiful and adorable granddaughter."
Outside of work, she spends time painting and drawing, is active in her church and spends time outdoors. This is her time to recharge.
Brenna Scofield: St. Peter's Health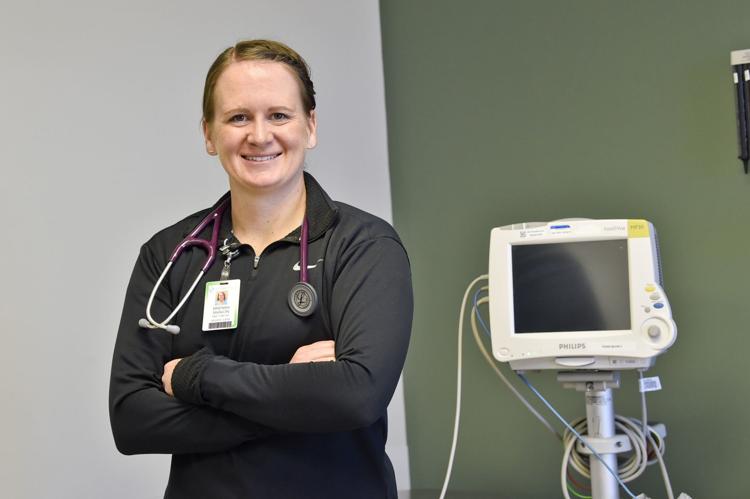 For the past decade, Brenna Scofield has been working in and around the high-pressure emergency room at St. Peter's Health. So when faced with a coding patient or a frightened mother and child, she exudes a contagious confidence that calms the room.
A Butte native, Scofield graduated from Carroll College in 2009 and started work at St. Peter's Health the same year. She immediately started in the emergency room, where she has experienced all sorts of madness at irregular hours of the day.
In 2016, she began providing care as a nurse practitioner in both the ER and the urgent care clinic. 
"The ER is different from the clinic," Scofield said. "Urgent care has opening and closing hours."
Scofield said her love for the ER is what has kept her going to work each day "You wouldn't do this stuff if you didn't love it," Scofield said. 
"There's a high volume of very sick patients, a lot of trauma and death," Scofield said. "And you have to leave that at work and not let it affect you on a day-to-day basis."
"I've seen it all, honestly," Scofield said. "I've been involved in saving several people's lives, I've seen several people code in front of me, given CPR, bedside care, diagnosed several cases of cancer."
Like every ER nurse, Scofield sees children with everything from cuts and scrapes to major health crises, but she strives to make sure they leave better than they arrived. "That's the most impactful," Scofield said.
Working in the ER also means Scofield has come into contact with a significant cross-section of Helena's population.
"People stop me at the grocery store and give me updates," Scofield said. "That's just what it's like being someone providing medicine in a small community like this."
"It always makes you feel good."
Donna Greenwood: Carroll College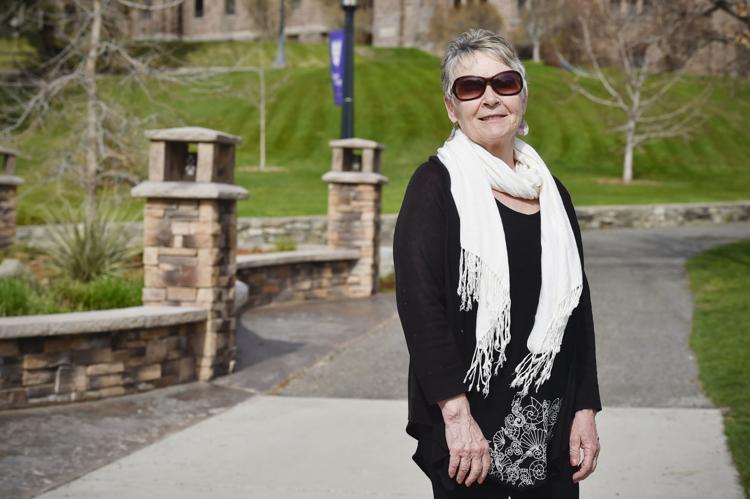 For the past 38 years, Donna Greenwood has taught nursing at Carroll College. During her time there, she has educated many who go on to be nurses for the community.
Theresa John, administrative assistant for Carroll's nursing department, said in all her 38 years, Greenwood's passion has never waned.
Greenwood grew up in the "golden triangle" between Choteau and Conrad. Her path to becoming a nurse and then an educator started at Montana State University, where she graduated in the spring of 1973. Later that year, Greenwood moved to Helena and accepted a position at the Veterans Administration Regional Medical Center at Fort Harrison. She worked there for seven years and found her passion for education and the learning process. This was fueled by the opportunity to assist with diabetes education for veterans, explained Greenwood.
In 1979, a close friend encouraged Greenwood to apply to the University of Portland's Master of Science in nursing program. Greenwood was accepted and earned her master's degree while working part-time at Shodair Children's Hospital. That same friend would later encourage her to apply for the open nursing faculty position at Carroll.
"Although I have taught many courses at Carroll College," Greenwood said, "my passion was and is teaching prevention and community/public health nursing concepts."
John said Greenwood is an inspiring nurse and professor at Carroll and an innovative leader and passionate promoter of the nursing profession. Greenwood has continually embraced new learning opportunities to revitalize her classes and find new ways of teaching relevant concepts, John said.
"Her enthusiasm is contagious and has inspired many alumni to pursue a nursing career in the area of community/public health and take care of our most vulnerable citizens," John said. 
She said Greenwood's work as an educator doesn't stop at graduation and that she continues to communicate with and support her students as they pursue their careers. 
"I am humbled by the nomination in recognition of my contributions to Carroll and to the nursing profession," Greenwood said. "My nomination and being chosen for this honor is confirmation that the community and my peers value the role of public/community health nursing and recognize its importance in the health of our communities. This is not always the case with this specialty of nursing practice." 
Greenwood said the public doesn't always understand the role of the nurse in health promotion and disease prevention, but thinks of nurses only in a clinical setting. 
"By the very nature and mission, the work of public health is invisible and behind the scenes," Greenwood said. "I often wonder if community members 'see' the value of public health interventions where successes are measured by not having a measles outbreak in their community."
Greenwood considers herself blessed with a long and rewarding career. She turned to nursing as a career because of her role models. She stayed for the opportunities of a nursing career.
This May, Greenwood will hang up her gloves and retire from her long career at Carroll. For her final act, she planned to provide the commencement address at the graduation ceremony May 11.
Candyce Kepler: Shodair Children's Hospital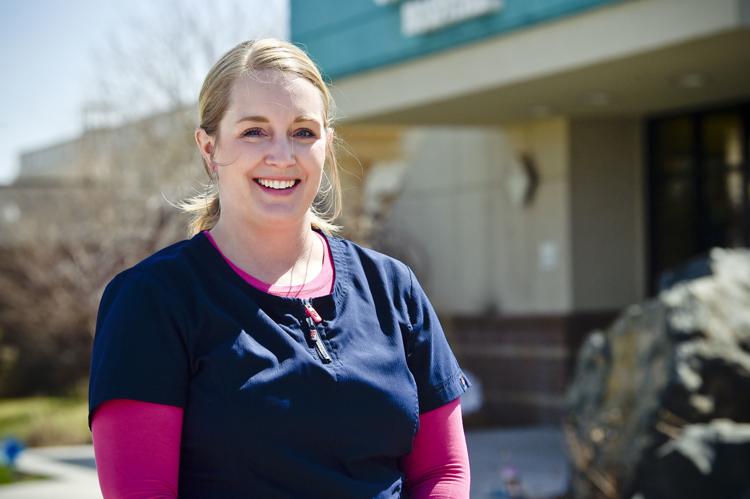 Candyce Kepler has a passion for mental health care. And for the past 14 years, she's been putting her passion to work at Shodair Children's Hospital and schools around Helena as a nurse and caregiver.
Originally from Cut Bank, Kepler came to Helena to attend Carroll College, where she earned a bachelor's degree in psychology before shipping east to attend Creighton University in Nebraska for an accelerated nursing program that led her back in Helena. 
Kepler began working at Shodair in 2005, and left for four years to become a full-time school nurse at Rossiter, Jim Darcy and Jefferson elementary schools.
"It was a good opportunity for the family to have the same schedule," Kepler said. "It was rewarding, but a hard and stressful job."
Being back at Shodair means Kepler can keep doing what she likes best about her job, which is helping children become whole.
"I went home last week and I cried," Kepler said. "You have to remember there are good people in the world.
"The thing that keeps me coming back after 14 years is simply the kids," Kepler said.
She is working in the High Desert Unit at Shodair, a place where children from 3 to 11 years old stay when they are dealing with acute mental health crises.
It's a complicated place, but Kepler loves the chances she has to make an impact and help children dealing with major traumas.
"The kids that are here have nobody in their lives," Kepler said. "Their parents are in jail, or are dead. Because they don't have anybody, they come here and we work on building relationships, trusting relationships."
Kepler wants to expand her abilities as a psychiatric nurse, which is why this past year she tried to see if it would work and began attending classes at Montana State University as part of its psychiatric nurse-practitioner program.
"I went for three weeks because it just wasn't going to work at this time in my life," Kepler said.
But she's determined to go back and win a graduate degree. 
And Kepler has no doubt that the world will be better for it.
Jennifer Kenison: St. Peter's Health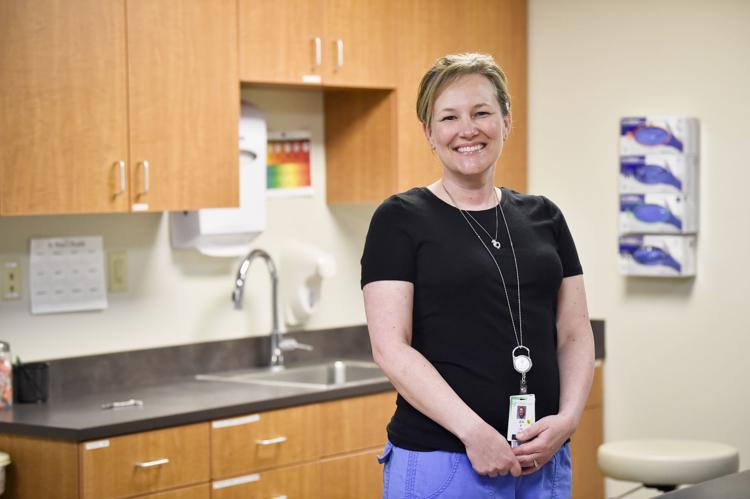 For Jennifer Kenison of St. Peter's Health, being recognized as an outstanding nurse is "very embarrassing."
"I feel like we all deserve some recognition," she said after learning that she would be honored at the inaugural Helena Nurses Appreciation Event. 
Dr. Don Skillman said Kenison consistently went above the call of duty during her 12 years as "my nurse" before he retired from St. Peter's last year. 
"Jen exemplifies that critical ability to immediately put a worried patient at ease," Skillman wrote in Kenison's nomination. "With genuine compassion and sincere empathy she greets patients with life-threatening illnesses hour after hour, day after day. Patients consistently comment on how much they like and trust her."
Skillman said that seeing Kenison smile was the highlight of every day. 
"She made my job so much easier by immediately impressing patients with her professional demeanor and a friendly greeting," Skillman said. "Every patient is special for her. She always remembers their children, their concern, and their life stories."
When the treatment of hepatitis C became more complicated with the necessity for frequent clinic visits and lab tests at precise intervals, Skillman said, Kenison developed a tracking system so that each person received perfect care. 
"Jennifer Kenison exhibits the finest attributes of a compassionate and brilliant nurse," he added. "She is an outstanding role model in every respect."
A nurse since 2002, Kenison graduated from Helena College and has spent her entire career at St. Peter's. She has worked in several areas throughout the clinical side, including internal medicine, infectious disease and now orthopedics.
"It's something I've always wanted to do since I was young," she said.
"The same reason most nurses want to be a nurse," she said. "I just enjoy helping people when they are ill."
Jennifer Hawkins: Shodair Children's Hospital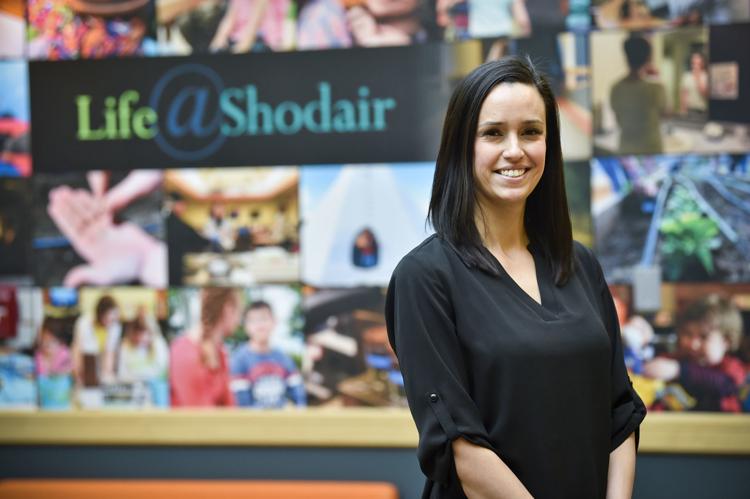 Variety is a big part of what inspired Jennifer Hawkins to pursue a career in nursing. 
"You can literally do anything," she said. "You're always learning and going into different specialties."
Hawkins has been a nurse since 2012 and worked at a dermatology clinic in California before moving to Helena. She worked at St. Peter's Health for about a year and in 2014 started her current job as a registered nurse in the admissions department of Shodair Children's Hospital.
"I am writing this letter to recommend her for the Independent Record Nurse Award because she is one of the most thoughtful, caring and compassionate nurses to work with," Michelle Herron, the director of Shodair's High Desert acute care program for children in crisis, wrote in Hawkins' nomination. "Completing an admission in a psychiatric facility can be a challenging and stressful time for both patients and families. Jennifer is able to go the extra mile by ensuring comfort while also being detailed in her assessments. Jennifer is always a team player and is dependable as she is willing to help out when needed and work on all psychiatric units when there is a need."
Hawkins said she enjoys working with "a special set of kids with special circumstances" at Shodair.
"I like working with kids, and psych has always been really interesting to me," she said.
Herron said Hawkins has a big heart, and it shows through her work with patients and families in crisis.
"She is an excellent communicator and shows compassion to families on a daily basis, and is able to put families at ease," Herron said. " Jennifer pays attention to details, listens with intention, and is able to be compassionate during some of the most difficult moments. I appreciate Jennifer for her dedication to the nursing profession and even more so, the families and children she works with every day."
Hawkins said she was excited to receive the nursing award and appreciates that her efforts are being noticed.
"It's pretty awesome," she said.