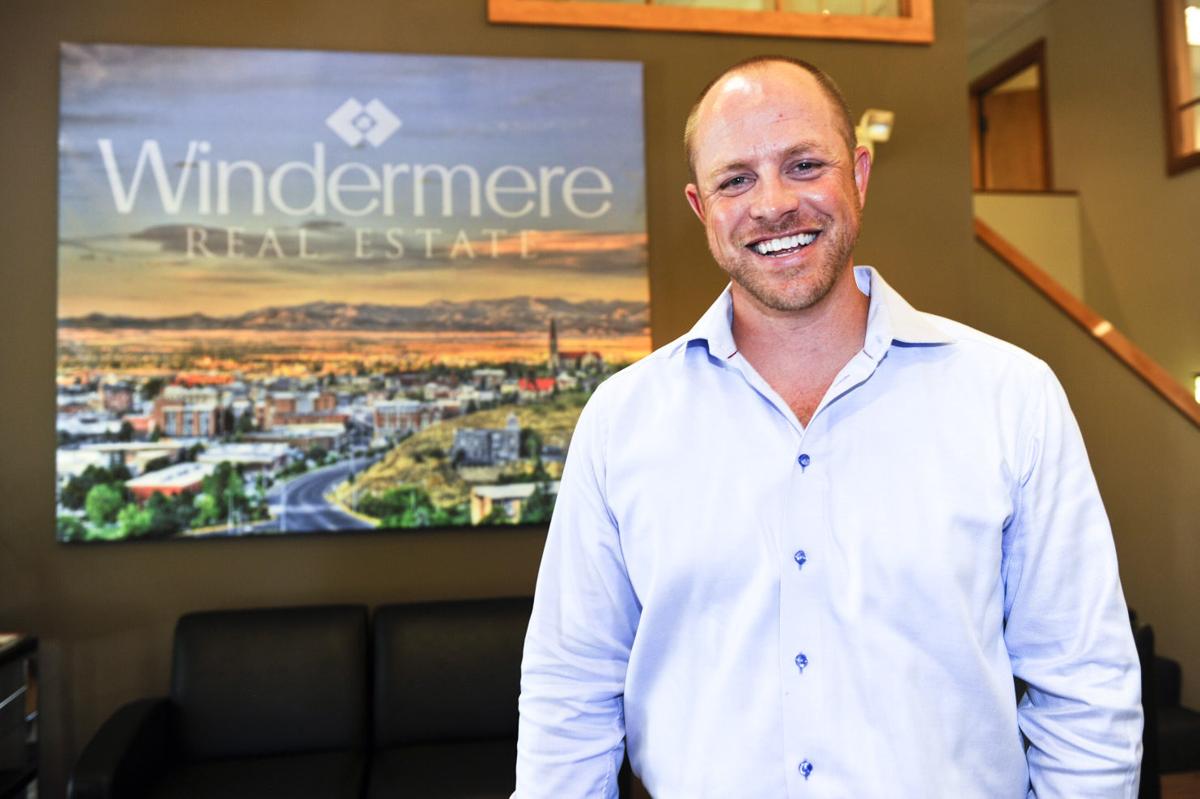 This time of year, many of us are anticipating holiday get-togethers and gearing up for winter activities. Some are watching for bargains for holdiay gift giving and others open up their weather app hoping for heavy snowfall so they can ski fresh powder. Most of us will be up to our normal winter routines; there's no doubt about it. However, some will also be preparing to buy and/or sell a home. Buyers might spend evenings searching for properties on their mobile phone along with plugging numbers into mortgage apps. Sellers will be repairing and staging their home in order to get top dollar. For those of you who want to be in the know, here are four trends that I believe Helena is likely to experience for the housing market this new year.
No. 1: Home price growth will continue to slow
According to the Helena Association of Realtors 2016 home prices in Helena gained 7.5 percent over 2015 prices. 2017 home prices gained 6.3 percent over 2016 prices. 2018 home prices are trending to finish 4.2 percent over 2017 prices. A recently published Realtor.com 2019 National Housing Forecast forecasts that" home price growth will continue to slow, with a forecasted increase of 2.2 percent." Real Estate is local and my forecast for Helena's home price growth is right around 3 percent.
No. 2: Inventory levels will increase
Data provided by the Helena Association of Realtors indicates trending inventory increases of townhouse and single-family homes during 2018 over 2017. I predict modest supply increases for 2019. Overall, our market will remain a sellers market as inventory levels won't keep pace with buyer demand. So, what does this all mean for Helena? Home buyers in 2019 will have more inventory to choose from compared to 2017 and 2018 but the market will still be competitive.
No. 3: Millennials will purchase the most homes
According to Realtor.com "Millennials will continue to make up the largest segment of buyers next year, accounting for 45 percent of mortgages, compared to 17 percent of Boomers, and 37 percent of Gen Xers. While first-time buyers will struggle next year, older millennial move-up buyers will have more options in the mid-to upper-tier price point and will make up the majority of millennials who close in 2019." I see this national trend of millennial buying to continue in our local Helena market.
No. 4: Honest and knowledgeable Realtors in high demand
During Helena's 2017 and 2018 selling season many listed properties and price points attracted multiple offers. Numerous buyers lost out on procuring a home after months or a year of offering without success. On the flip side, some sellers didn't have success selling even though Helena has been in a solid sellers market for some time now. Buyers who've done their homework and hired competent buyers agents had success buying. Sellers who hired the right real estate consultant sold their home and sometimes for over list price. What characteristics are buyers and sellers looking for in their Realtor? A recent survey from the National Association of Realtors finds honesty is the No. 1 characteristic of the ideal real estate agent. The No. 2 most desired characteristic is that their agent is knowledgeable. More than ever, 2019 will find buyers and sellers researching and interviewing multiple agents in order to hire the right agent for their specialized and individual needs.
These are my thoughts and predictions for 2019. I encourage anyone jumping into the market to do their own independent research, after all, buying or selling your home is a big decision and deserves careful thought and consideration. Merry Christmas, Happy New Year, and happy house hunting!
Josh Ahmann, broker/owner, Windermere Real Estate-Helena
Get local news delivered to your inbox!
Subscribe to our Daily Headlines newsletter.