Youths fought through subzero temperatures, snow and fog to complete their final runs of the USSA Northern Division race at the Great Divide Ski Area on Sunday. 
Approximately 133 youths, divided into eight to 10 teams, converged on Great Divide to compete this weekend. Andy Fitzhugh, president of the Great Divide Ski Team, said teams came from as far as Red Lodge and Whitefish. 
It was so cold the second day that a U.S. Ski and Snowboard Association rule was invoked to score a single run for each racer, rather than a full slalom, according to Fitzhugh. The first day saw racers run a full slalom.
The race is part of the Northern Division and includes youths under 14 years old. Older teens are also invited to the race, but do not compete. As the youths crossed the finish, their bibs were quickly removed and they were hurried down the slope to the warmth of the lodge buildings. 
Fitzhugh said a race like this one isn't held every year, but has now taken place two years in a row. Organizers are subjected to uncontrollable factors like the weather when seeking to organize a race like this. He said this race took over a month to plan and involved approximately 40 volunteers to make it happen. 
"We have parents who probably haven't had a kid in the program for eight to 10 years that volunteer," Fitzhugh said. He noted that the local ski community comes together to make things like this race happen. 
Fitzhugh said the Great Divide Ski Team doesn't have a mission statement, but if it did it would be to foster a community among skiers and teach them lifelong skills. 
Team members Jake Aaberg and McKoy Gebhardt were course setting for the men's race on Sunday. Both noted how cold it was and how that might impact the race. The two are older and are two of three team members in the 16-18 range. Aaberg said they are done for the season except for an "end of season fun race." 
This was the last season for Aaberg with the team, and he said he was starting to feel sentimental about leaving. "It's kind of sad really," he said. He wants to continue club skiing in college, but noted it becomes increasingly expensive at that level. 
Gebhardt will be able to continue with the team for one more year if he chooses to do so. 
"These kids ski and travel together all winter. It's great for team-building," Fitzhugh said.
Fitzhugh's daughter was on the squad for many of his 10 years of work with the team. 
"She moved off to college and misses the team more than us," he said with a laugh. 
The Great Divide Ski Area has hosted races and events for over 50 years. Races are part of the USSA Northern Division and many are qualifiers for bigger races.
Maren Fox from the Great Divide Ski Team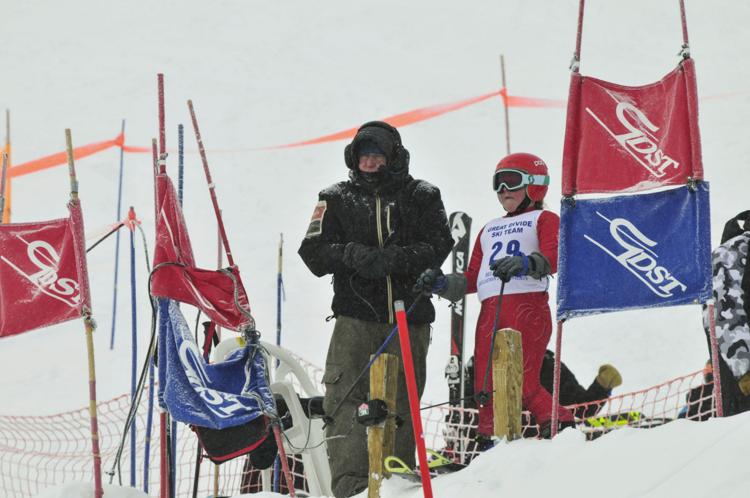 Alexa Priest from the Big Sky Ski Education Foundation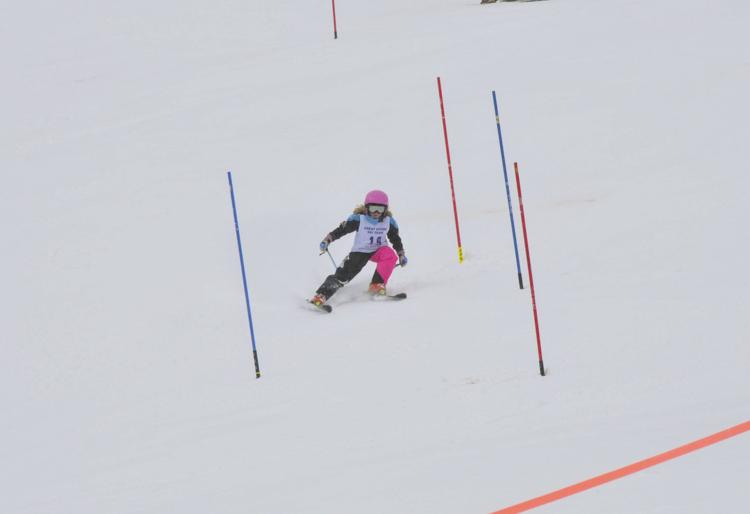 Trying to stay warm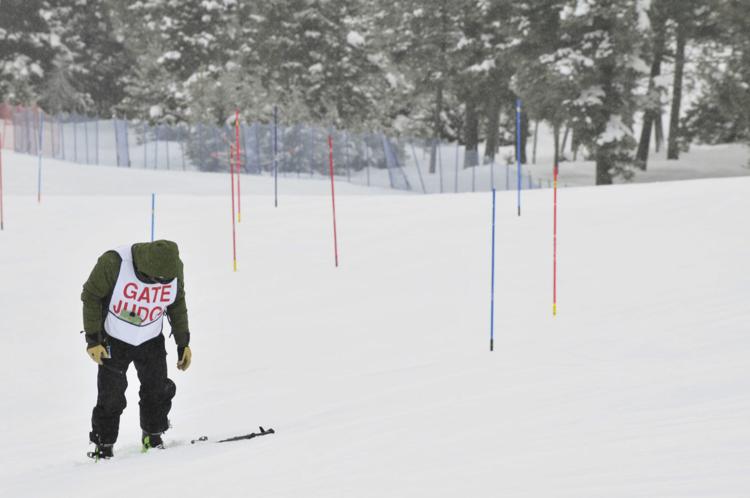 Kira Paatalo from the Whitefish Mountain Race Team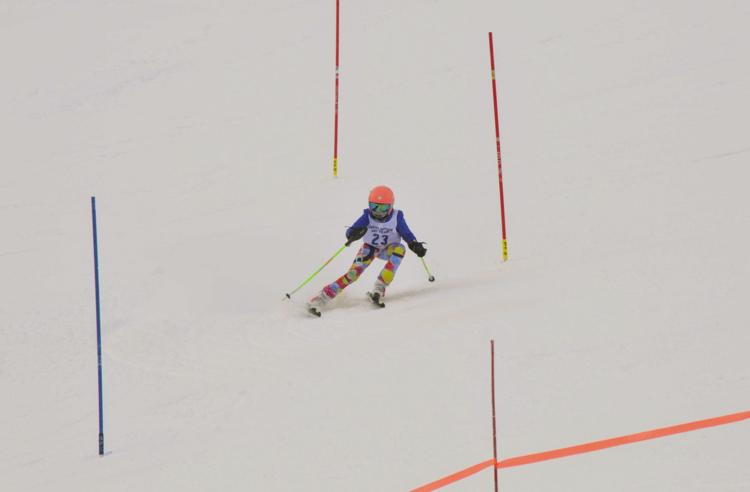 Chief of Course Steve Erickson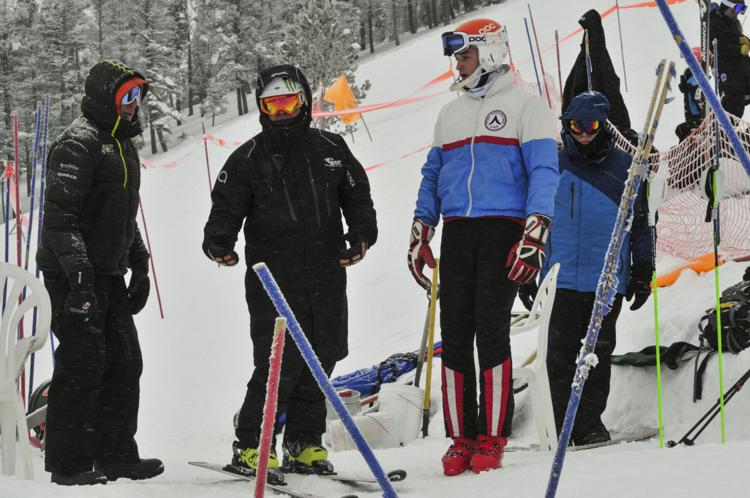 Nora Frame from the Missoula Ski Education Foundation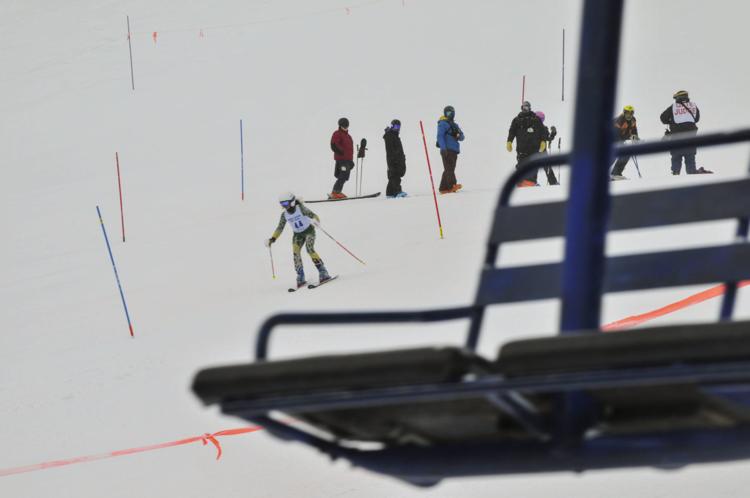 Cate Hardan from Big Sky Ski Education Foundation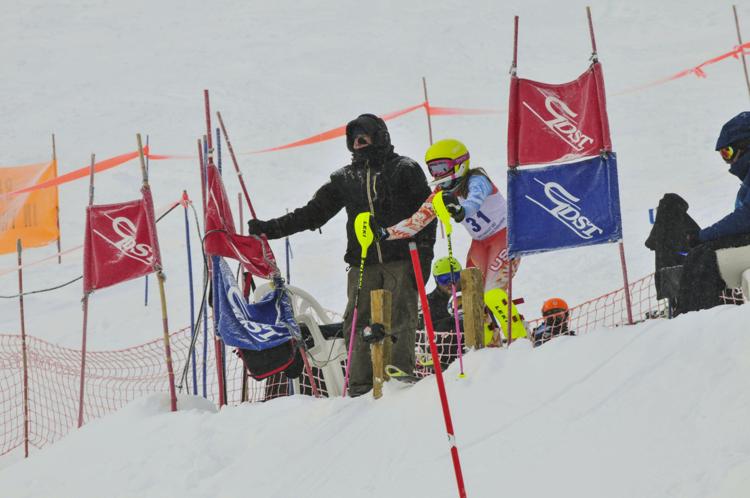 Maeve McRae from the Big Sky Ski Education Foundation