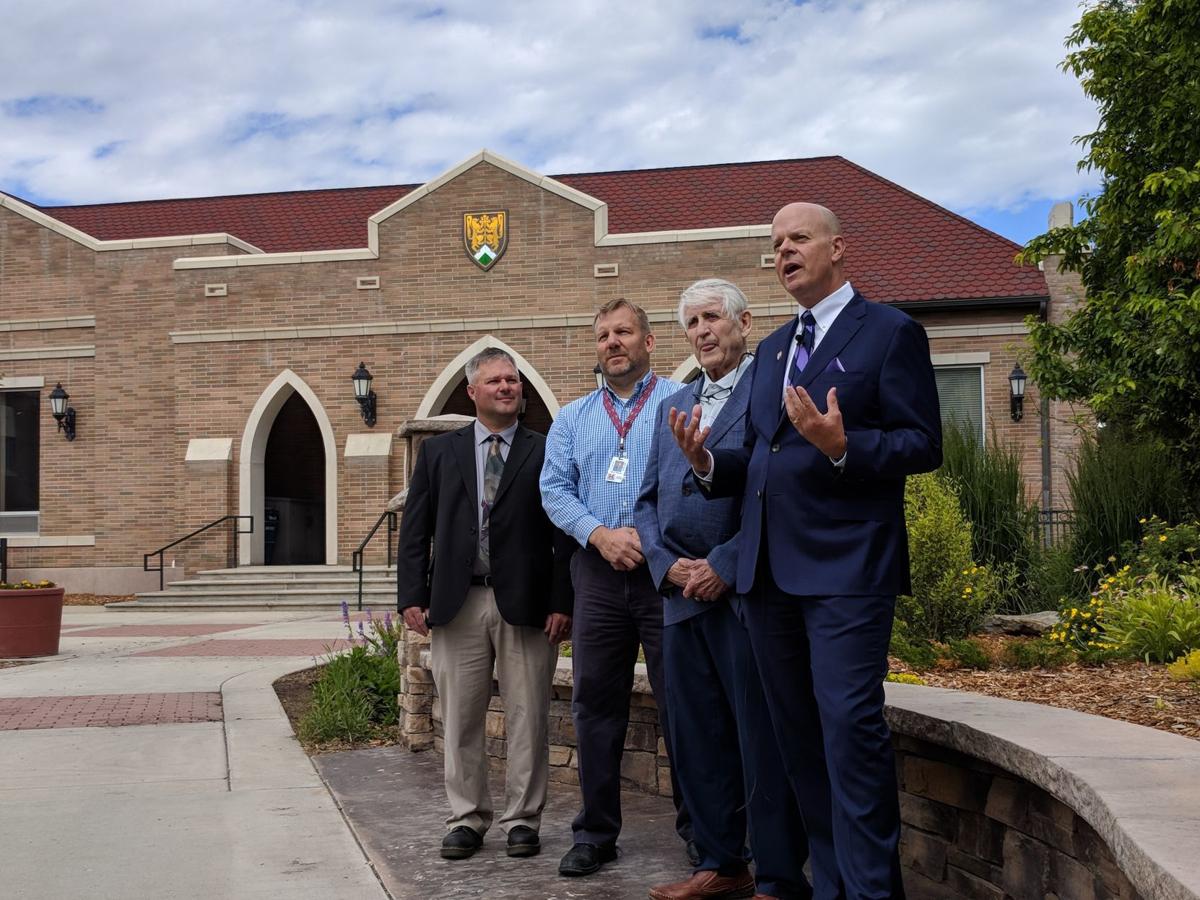 Qualified Helena-area high school students can now take up to two Carroll College classes per semester tuition-free.
"If high school students are really ambitious and want to do this, they could graduate from Carroll College in three years after graduating high school," Carroll College President John Cech said.
Beginning this fall, the Carroll Early Access program will make 35 undergraduate college courses available for qualified high school juniors and seniors in Lewis and Clark, Jefferson and Broadwater counties. Participating students must have a minimum GPA of 3.25, permission from their parents and their high school counselor, and their own transportation to Carroll College.
The only cost is a single $60 fee to cover things like technology, parking, and access to the computer labs, library and athletic events.
"This provides students an opportunity to come to college and sit in the classroom with other students," Cech said.
Cech said he and outgoing Helena Public Schools Superintendent Jack Copps have been working on the program as a way to "remove barriers for qualifying juniors and seniors to experience an authentic college experience."
"This is all about providing access to college" Cech said.
Copps said the program will help provide a seamless transition from high school to college.
"There have been so many conversations about that moment from when students move from secondary to post-secondary education," he said.
The program also aims to help address the problems associated with Montana's aging workforce, Cech said. State economists are predicting a severe labor shortage in the coming years, as the population ages out of the workforce without enough younger workers to take their place.
"Montana is facing a pretty significant issue here in the next 10 years. We are an aging state," Cech said. " … We need to keep as many of our kids as possible in Montana, and hopefully seeking their college education in Montana."
Students and parents interested in the Carroll Early Access program are invited to an open house scheduled for 7 p.m. Tuesday, Aug. 7 in Trinity Hall on the Carroll College campus. Representatives from Helena Public Schools and Carroll College will available to provide more details about the program and answer questions.
"This will be a historic moment in the capital city," Copps said.
Get local news delivered to your inbox!
Subscribe to our Daily Headlines newsletter.