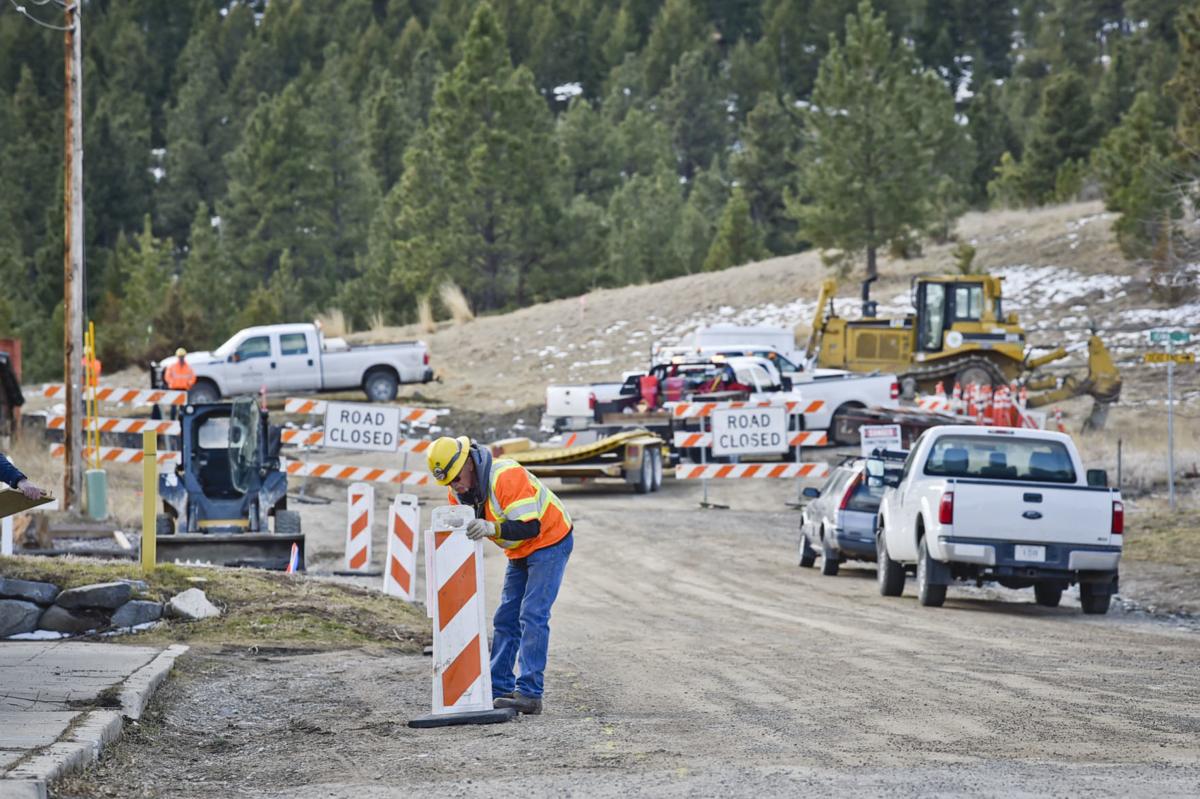 The city of Helena is moving forward with a major overhaul of the Beattie Street Trailhead despite continued protests from a vocal minority of residents.
Work on the project, which includes the addition of a paved 20-spot parking lot at Beattie Street's southern terminus and a plethora of street work such as new sidewalks and gutters, began Monday morning.
Helena Parks, Recreation and Open Lands Director Kristi Ponozzo said construction is expected to last until late June or early July but deferred all other questions to the city's acting public information officer Amanda Opitz.
According to witnesses, about five residents protested the project by using vehicles to block in construction equipment and hurling obscene words and gestures toward city employees.
Opitz confirmed two tow trucks were dispatched to the trailhead to remove the vehicles, but the protesters quickly dispersed upon the tow trucks' arrival.
"This project has brought up some strong emotions on both sides," Opitz said. "We hope people will act respectfully, but sometimes they don't."
The approximately $300,000 infrastructure project is set to begin with the trailhead itself, followed by the street work beginning late spring or early summer.
Helena resident Meg Bishop has been one of the most vocal critics of the project. She sent an email to the city commission Monday morning asking "why the parking lot at the Beattie Street Trailhead is considered 'essential infrastructure,'" referring to Gov. Steve Bullock's recent COVID-19 order suspending all nonessential business.
"Pushing this project through at this time is insensitive and inconsiderate at best," Bishop wrote in her email to the city commission.
City staff sent out a news release later Monday addressing the concern.
"The Governor's Stay-At-Home Directive outlines public works construction projects as 'essential infrastructure,' and are therefore exempt," the news release states. "To prevent the spread of COVID-19, these projects will comply with social distancing protocols."
The city intends to move forward with a number of public works projects planned for the spring, including the Beattie Street Trailhead, improvements to portions of Front Street and sidewalk repairs at the intersection of Montana Avenue and Highland Street.
Opitz said the city has also received some complaints about the increase in traffic on Beattie Street resulting from the project, and that as with any construction project, people should expect some inconveniences.
"Regardless of where people are coming from, if they are voicing legitimate complaints, we will follow up," she said, adding that city staff intends to host weekly update meetings on the project via video conferencing.
Those meetings are scheduled to take place every Thursday at 4 p.m. beginning this week and running for the duration of the project. Opitz said the hope is to include Project Engineer Matt Culpo and at least one representative from contractor Helena Sand & Gravel in each meeting.
Alternative trailheads hikers can use during construction include "Old Shooting Range" and "Deford on Davis Gulch," according to the parks, recreation and open lands department.
Get local news delivered to your inbox!
Subscribe to our Daily Headlines newsletter.