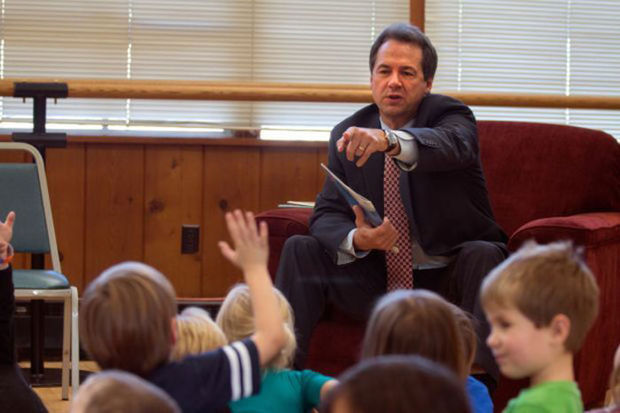 BILLINGS -- New state rules to oversee public prekindergarten schools and teacher certification were adopted by the Montana Board of Public Education Friday in a move that creates a framework for accountability for such programs should they receive funding from the 2015 Legislature.
The board unanimously approved three sets of rules during its regular meeting in Helena, each with implications for early childhood education.
They include requirements for class size, hours of instruction and content knowledge, as well as an early childhood educator license and teacher preparation standards.
State officials lauded the standards as an important step toward expanding preschool access, which will ensure existing and future pre-K programs are of high quality.
"It ensures public accountability for public dollars," said Superintendent of Public Instruction Denise Juneau.
Current early childhood educators who are teaching in public programs but do not have the credentials outlined in the new rules will have three years to meet those requirements. The Office of Public Instruction and the Montana University System plan to create pathways to help current teachers obtain the endorsement.
Gov. Steve Bullock will ask the 2015 Legislature for $37 million over the next two years to expand public preschool.
Announced this fall, the Early Edge proposal would provide grants for local school districts to establish voluntary, half-day preschool for 4-year-olds.
Districts would be able to create their own pre-K programs or partner with existing providers to expand access.
Forty-two states, but not Montana, currently fund early childhood education at varying levels.
A few school districts, including in Great Falls, already offer some preschool programming, but previously those programs have not been governed by state accreditation rules.
The new rules will take effect July 1, 2015.