Photos: Sevenmile Creek returned to original floodplain; fish transferred to new channel
As a damaged portion of Sevenmile Creek was closed Thursday, wildlife officials were on hand to electroshock and relocate the fish that became trapped there.  
Water will now flow into a newly restored channel, returning the creek to its original floodplain, and volunteers assisted biologists by hauling buckets of the saved fish from one channel to the other. 
According to Prickly Pear Land Trust, this will improve the condition of the creek overall and allow for healthier riparian vegetation and habitat.
Volunteers watch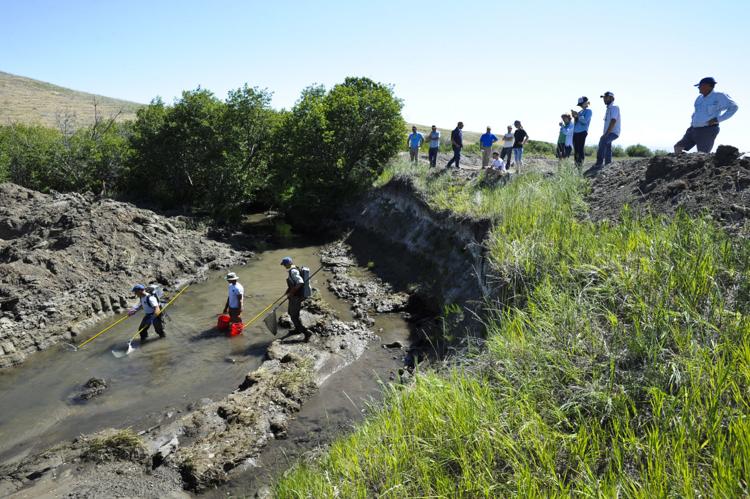 Hauling buckets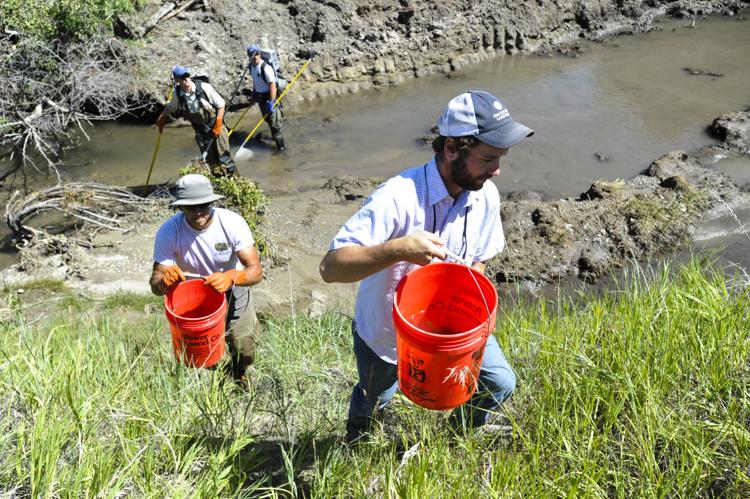 Shutting of the old stream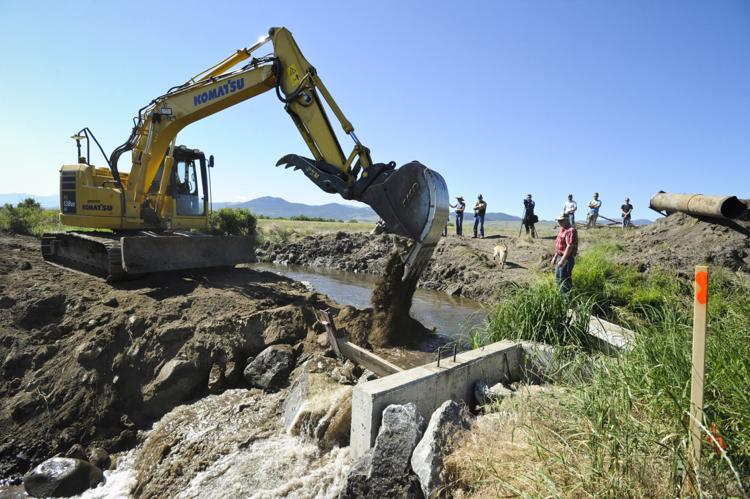 Biologists examine a fish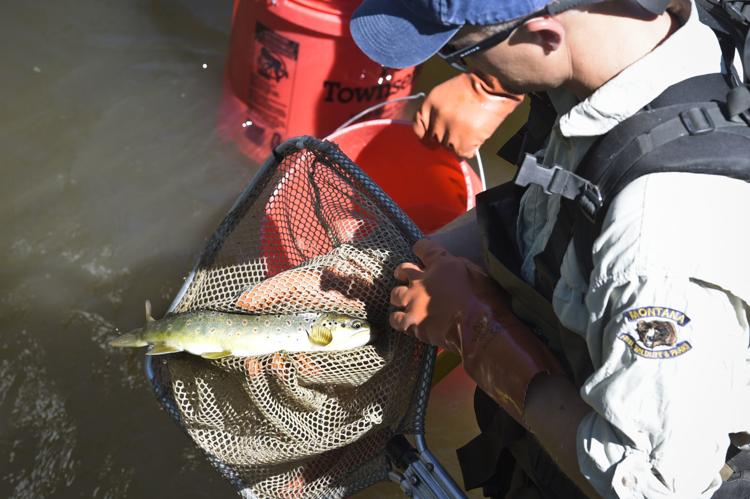 Releasing the fish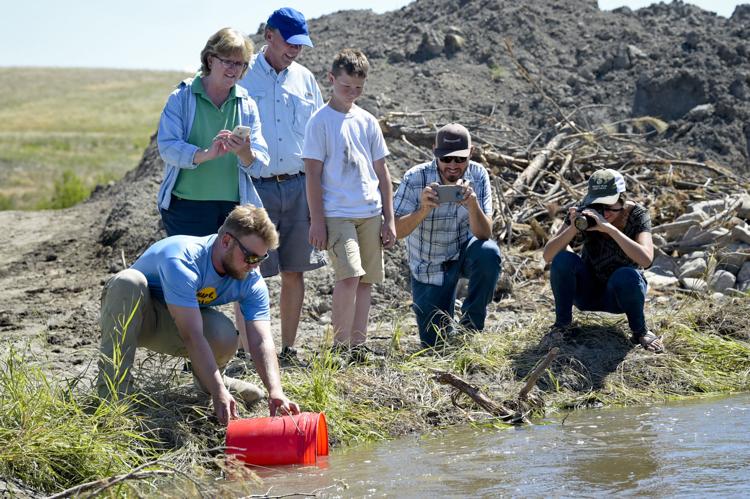 Frank Gruber chats with Mary Hollow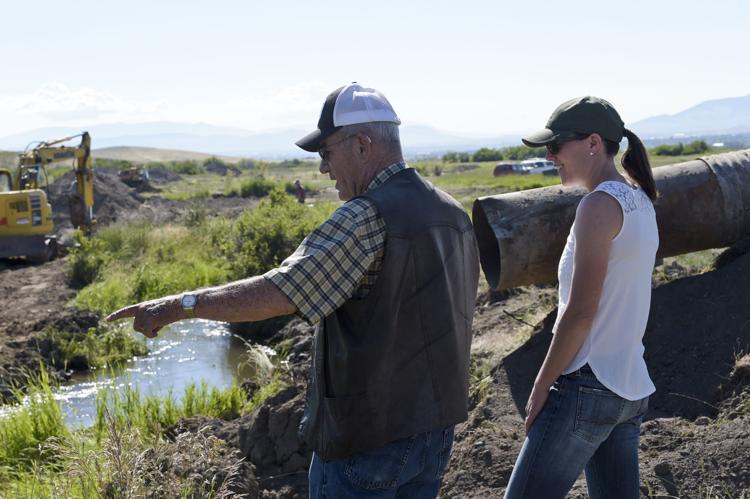 Electroshocking Fish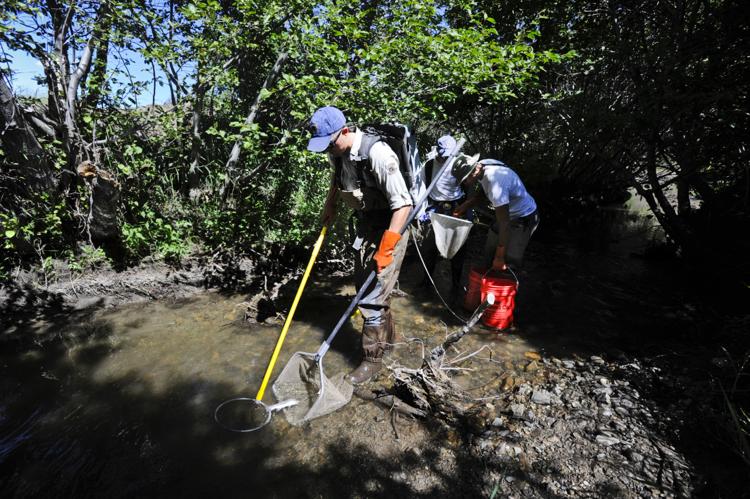 A temporary step system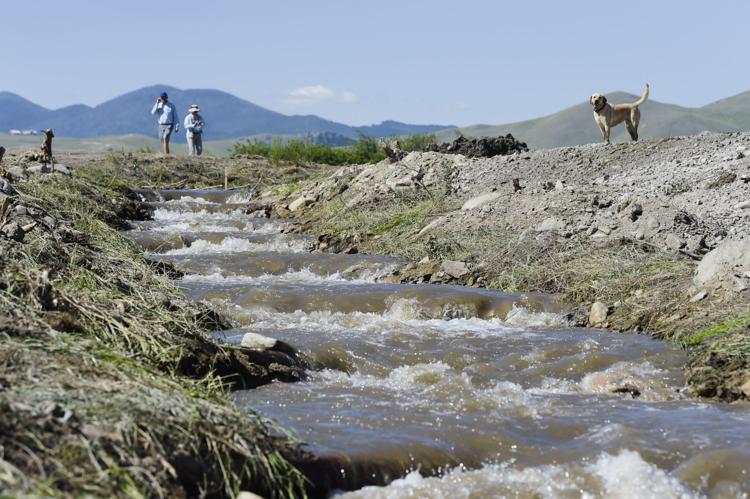 Electroshocking Fish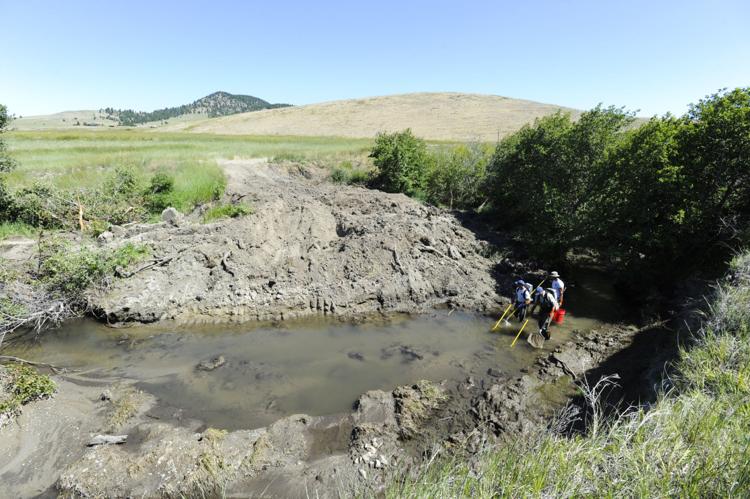 Brown trout sit in a bucket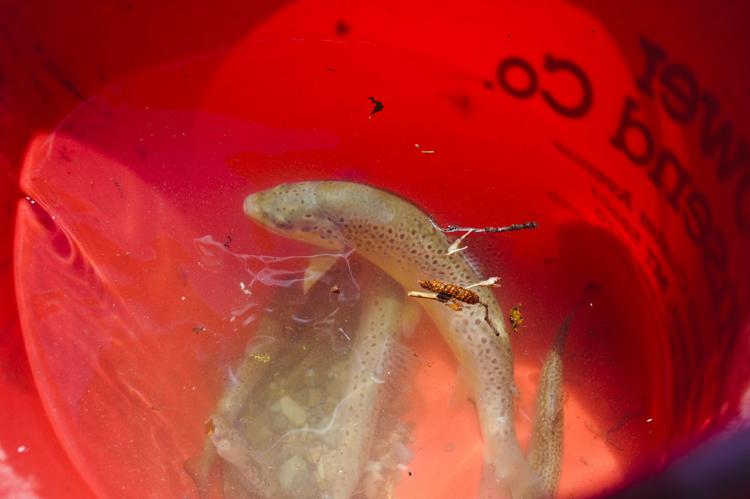 Electroshocking Fish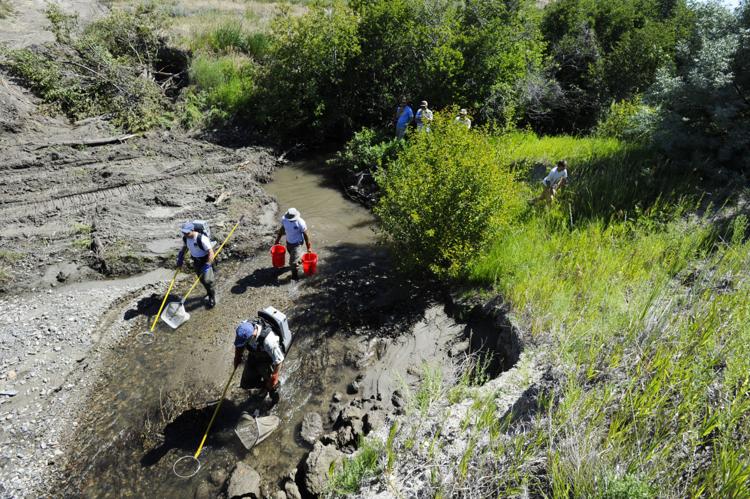 Biologists examine a fish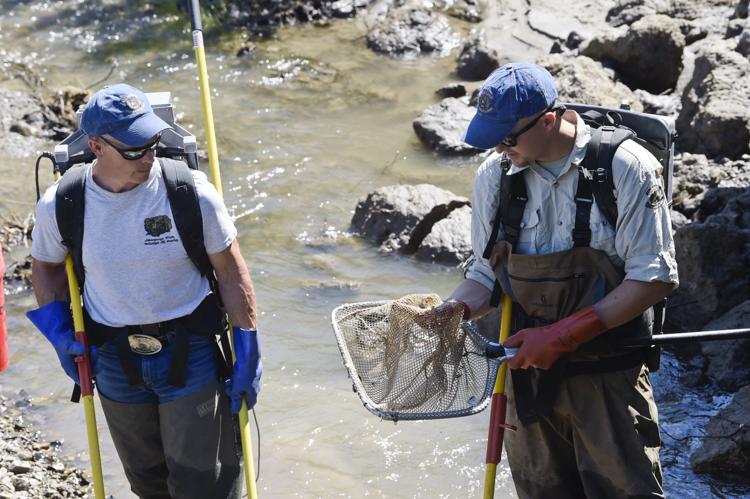 Electroshocking Fish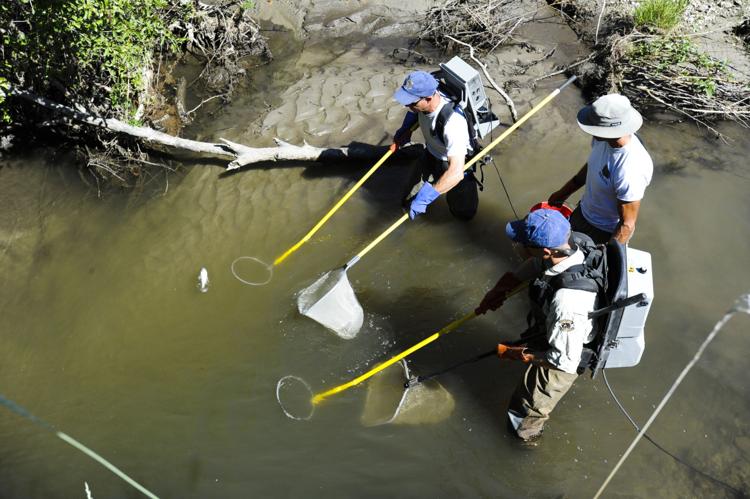 Shutting of the old stream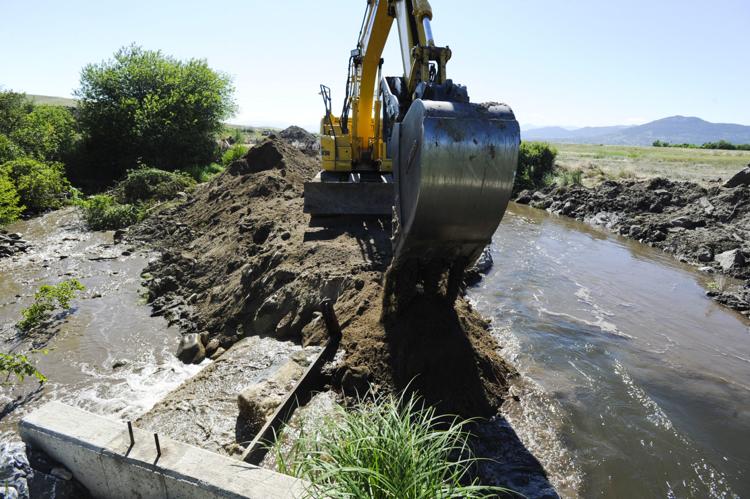 Electroshocking Fish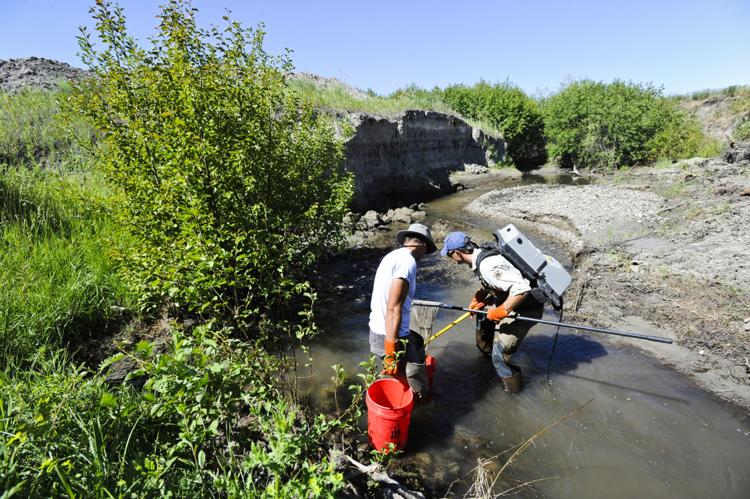 Spectators watch