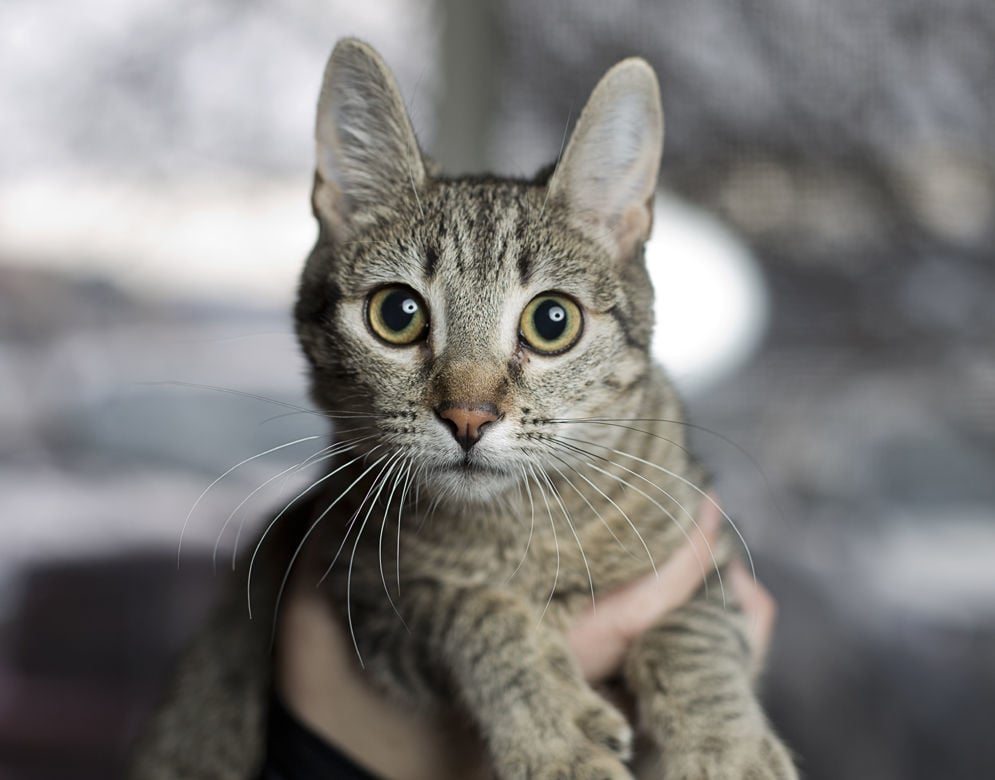 Hi everyone, it is Nutella again, and I am still looking for love here at the Lewis and Clark Humane Society.
I have been with my shelter staff since all the way back in August -- that sure is a long time for such a young kitten like me. I'm just 6 months old. I really want to find a home to call my own, but my staff is concerned my "over exuberant" greetings may be stopping people from taking me home. I'm just trying to get your attention.
I am a pretty playful gal, I love rattle balls, and feather wands, and pretend mice and really any kind of toy! I'm just looking for a family who wants to keep me busy and actually play with me. I'm definitely not a fat, lazy "Garfield." After a good romp with my toys, I really enjoy a good snuggle session too, especially if it involves some chin scratches.
I have enjoyed my time at the shelter, but I'm really ready to go home. I'm sure sad that I spent my first Christmas in a shelter instead of at home opening presents, but I'm really hoping I'll be in a home by New Year's Eve! I've heard from the older kitties that a giant ball drops from the sky to count down the New Year and it looks like a giant cat toy – I can't wait!
I'd be happy to share my home with some like-minded animals, and I wouldn't mind some older children who understand how young kitties play. If you think I might be a good fit, but you aren't sure, just have your people call my people at 406-442-1660. I would be a great fit for any person, couple, or family who is looking to add some fun to their life. I will be hanging out at my favorite shop, Birds and Beasley's, 2 S. Last Chance Gulch, on Saturday, Dec. 28, from 11 a.m.-1 p.m. looking for my new family. Tell your friends and come down and say hi. See you soon!
Get local news delivered to your inbox!
Subscribe to our Daily Headlines newsletter.