One person was found dead in a truck discovered in the Missouri River near Craig on Monday.
The truck, a late-model Toyota Tacoma, was discovered by residents upstream from the Craig boat launch and reported at about 10:30 a.m. The truck was driven between two houses into the river sometime Sunday night, according to Montana Highway Patrol Trooper Brian Inman.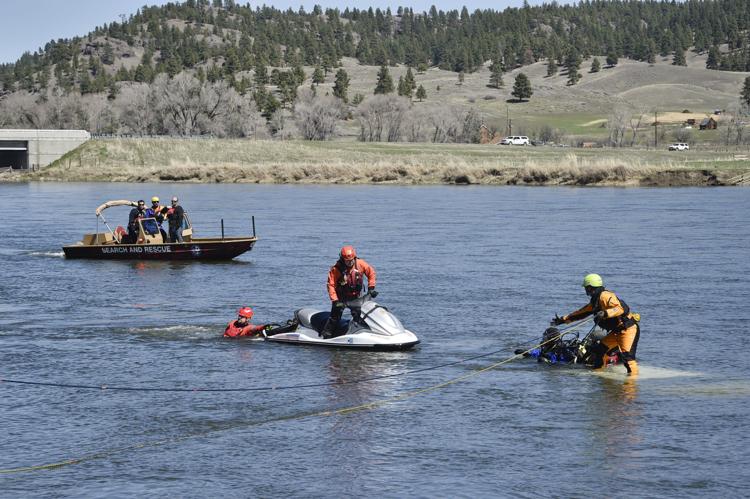 Officials confirmed that one person died inside the vehicle and crews had shifted from a search to a recovery operation as of 12:45 p.m.
By midafternoon, search and rescue divers hooked up tow lines to the vehicle and the truck was pulled out of the river. As the windows were broken to slip tow lines around the truck's frame, items began floating down the river, including a fishing rod case. A dog was also found dead in the truck.
Authorities were investigating the incident as a potentially "purposeful" death, Inman said.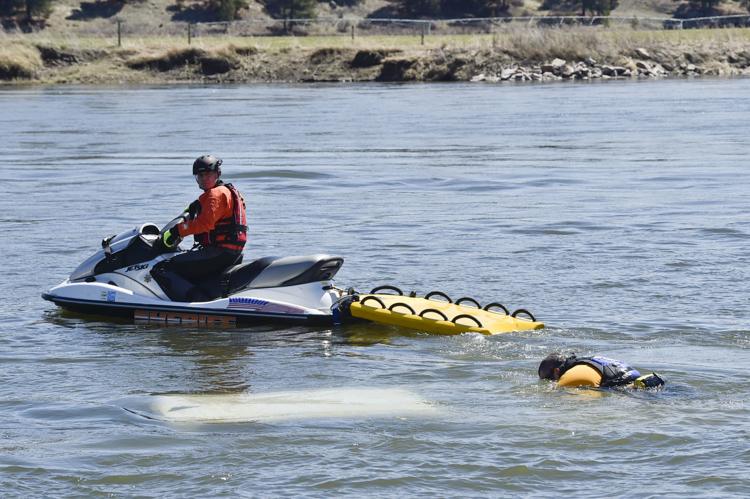 It was not known where the truck was registered, the person's age, gender, or a place of residence. 
The Lewis and Clark County Sheriff's Office was taking over the investigation early Monday afternoon. Sheriff Leo Dutton said the cause and manner of death could not be determined until an autopsy was conducted at the Missoula Crime Lab.
Lewis and Clark County Search and Rescue, Cascade County Search and Rescue, Wolf Creek Volunteer firefighters, Fish, Wildlife & Parks game wardens, Montana Highway Patrol and the sheriff's office responded to the scene.