Police officers, sheriff's deputies, state troopers and Canadian police came together Wednesday in front of Montana's Capitol building in Helena to honor officers who have died in the line of duty.
More than 100 people attended the 58th National Peace Officers' Memorial Day ceremony, which was preceded by a parade of law enforcement vehicles through downtown Helena. Attendees heard speeches from Helena Mayor Wilmot Collins, U.S. Attorney Kurt Alme, interim Helena Police Chief Steve Hagen and Lewis and Clark County Sheriff Leo Dutton.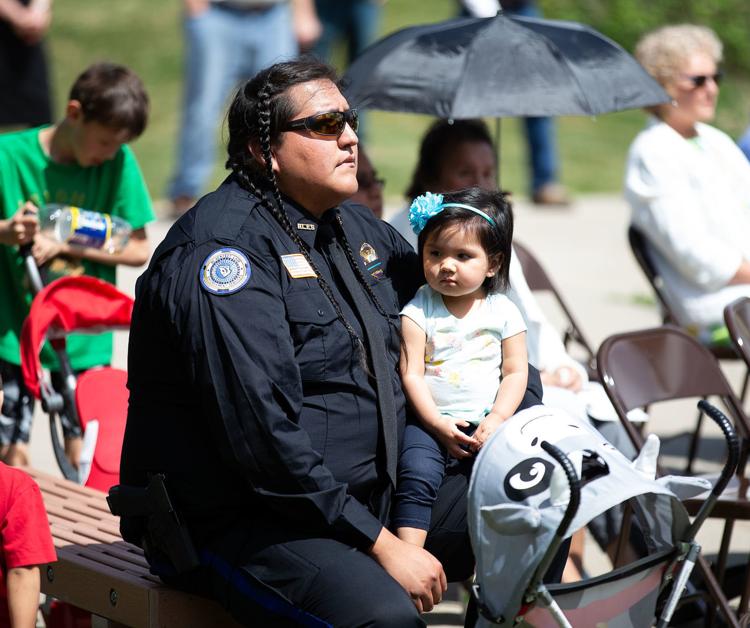 Peace Officers' Memorial Day was instituted in 1961 by President John F. Kennedy to remember law enforcement officers killed in the line of duty. The event is held in different locations around Montana each year, with Bozeman and Havre being the last two host cities. 
Since 1889, 129 law enforcement officers in Montana and three in Lewis and Clark County have died in the line of duty.
"As a profession, we gather to give thanks to those who have laid down their life in order to keep the peace of this great state and nation," Dutton said. "We are honored to have this remembrance in Helena today."
"We're very proud to have it in Helena," he said.
Hagen said he is thankful Helena has lost only one law enforcement officer in the last 100 years.
"We're very lucky," he said.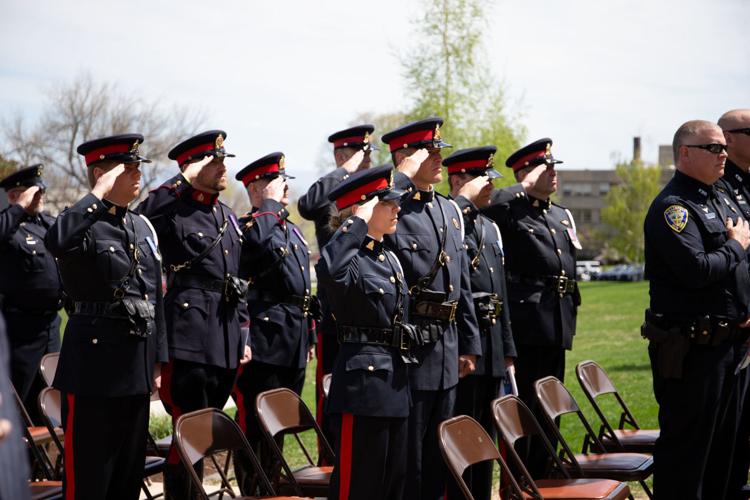 The event was particularly meaningful for Broadwater County Sheriff Wynn Meehan. On May 16, 2017, Broadwater County Deputy Mason Moore was shot and killed on Highway 287 just outside of Three Forks. The suspects had anti-law enforcement views and were determined to go on what prosecutors deemed a "suicide mission" that ended after a high-speed chase through several counties.
"It's a wound that's not healed," Meehan said. "This just brings it up."
"I hope we'll put it to bed," Meehan said. 
Moore was the last Montana law enforcement officer killed in the line of duty. Wade Palmer, a Missoula-based Highway Patrol trooper who was shot earlier this year, is currently recovering from his injuries.
Wednesday's speakers thanked the gathered law enforcement officers for their work and reminded listeners that their job is neither easy nor safe. 
"We do thank the citizens who we swore an oath to protect and serve," Dutton said. 
Editor's Note: A previous version of this story misidentified the agency that the Canadian police were representing. The story has been updated. 
Montana Peace Officers' Memorial Day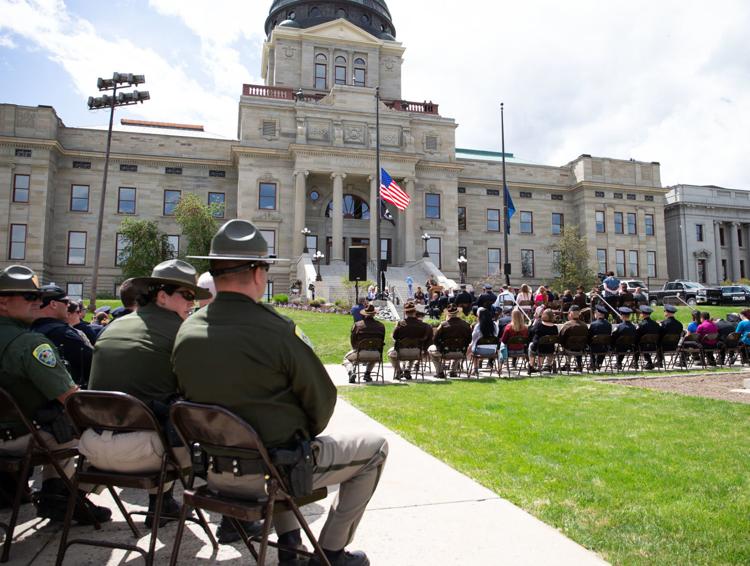 Montana Peace Officers' Memorial Day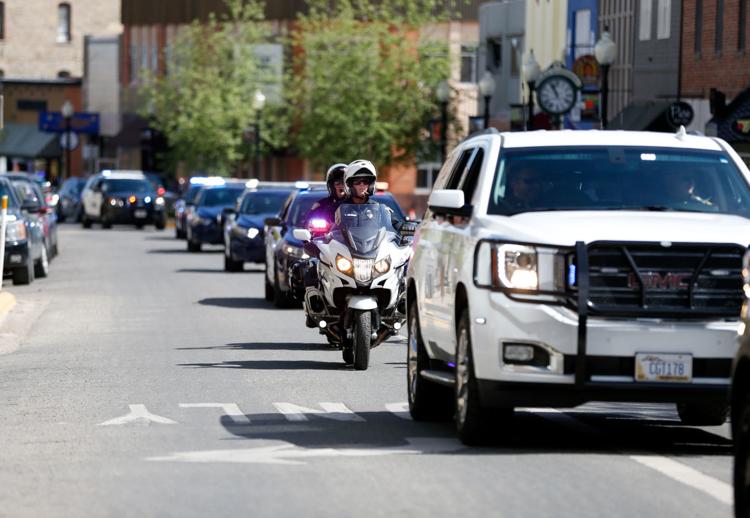 Montana Peace Officers' Memorial Day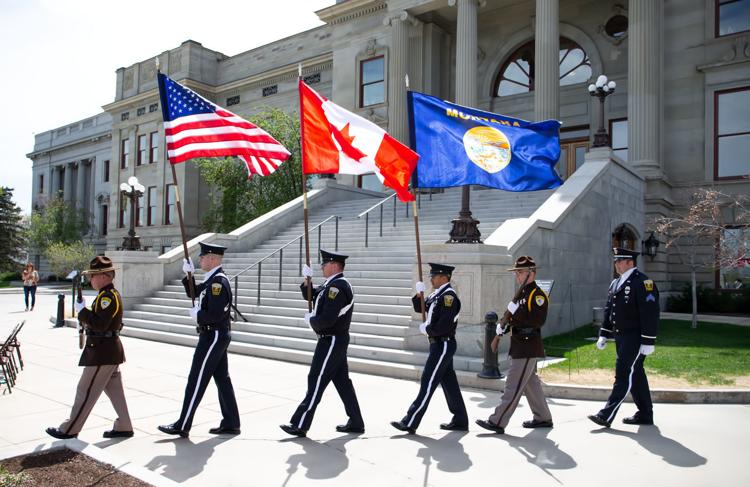 Montana Peace Officers' Memorial Day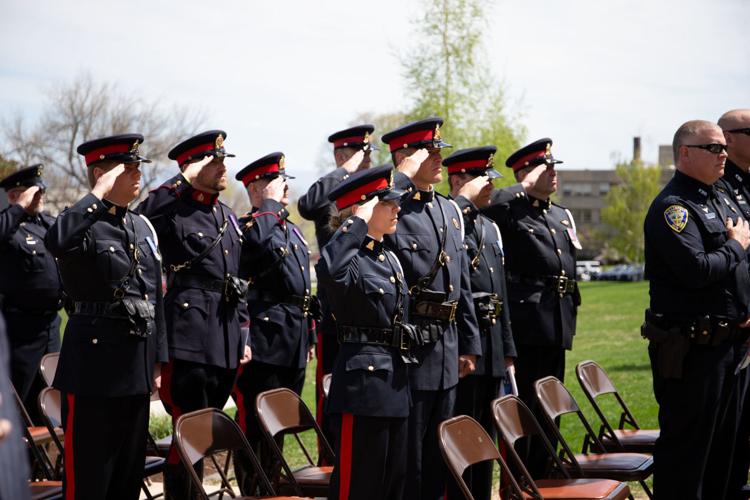 Montana Peace Officers' Memorial Day
Montana Peace Officers' Memorial Day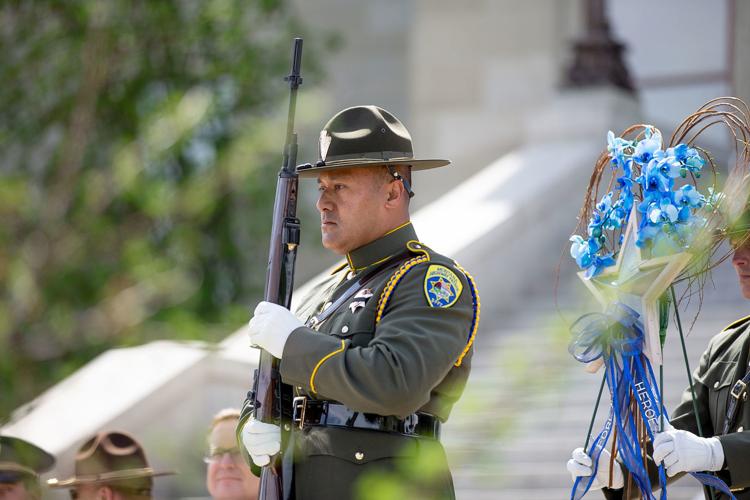 Montana Peace Officers' Memorial Day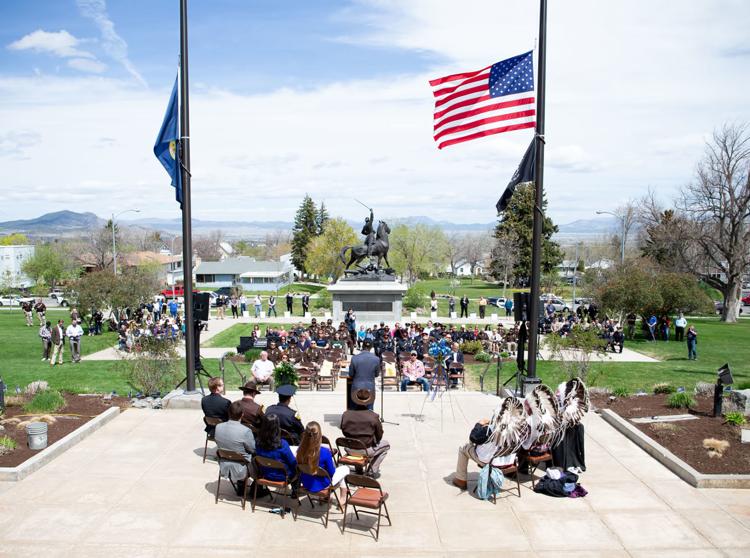 Montana Peace Officers' Memorial Day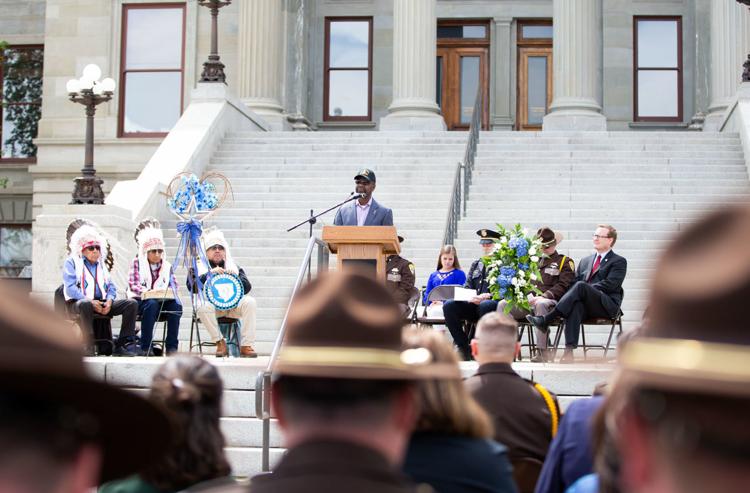 Montana Peace Officers' Memorial Day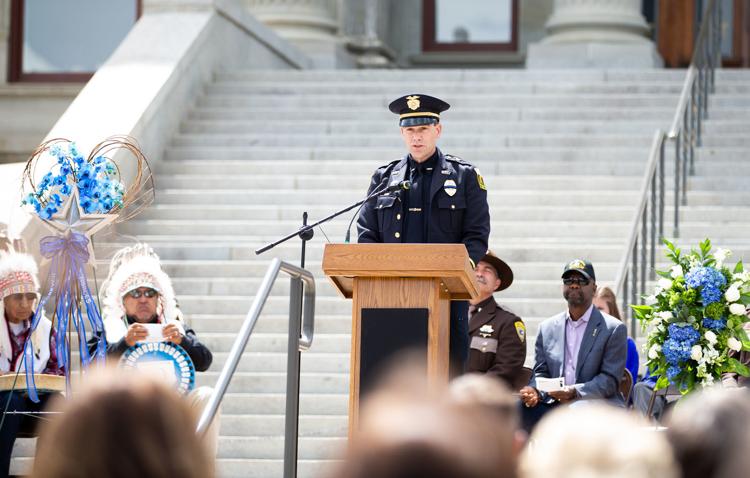 Montana Peace Officers' Memorial Day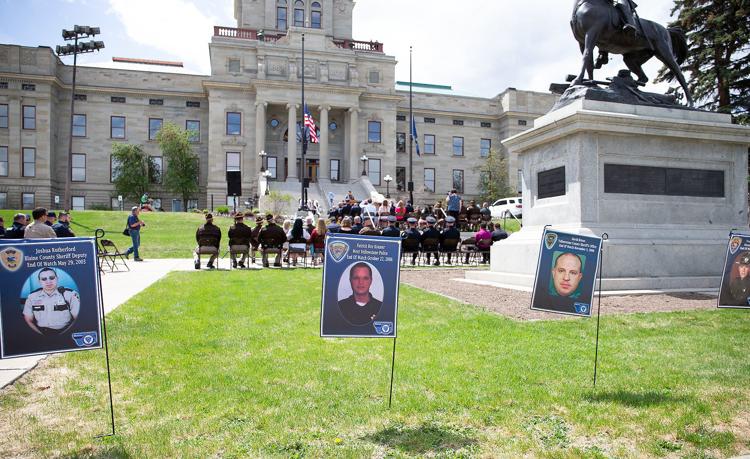 Montana Peace Officers' Memorial Day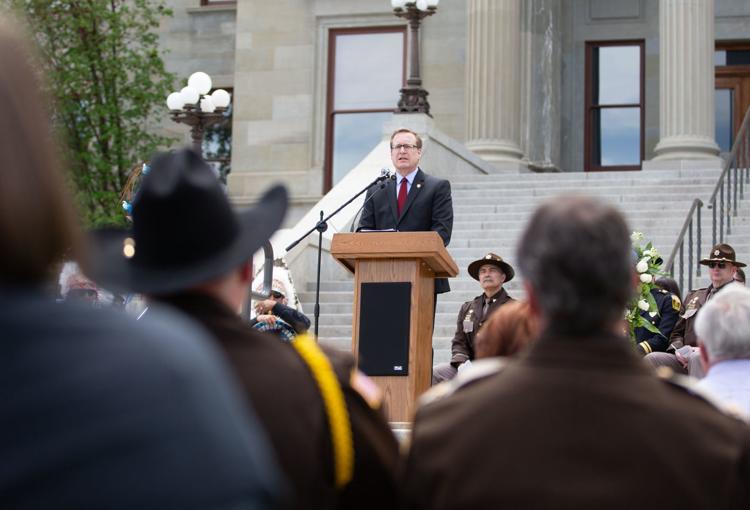 Montana Peace Officers' Memorial Day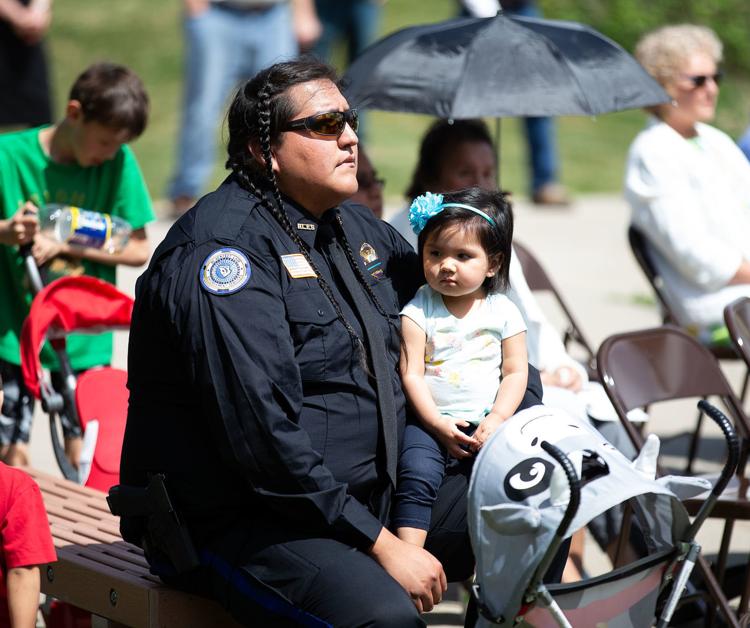 Montana Peace Officers' Memorial Day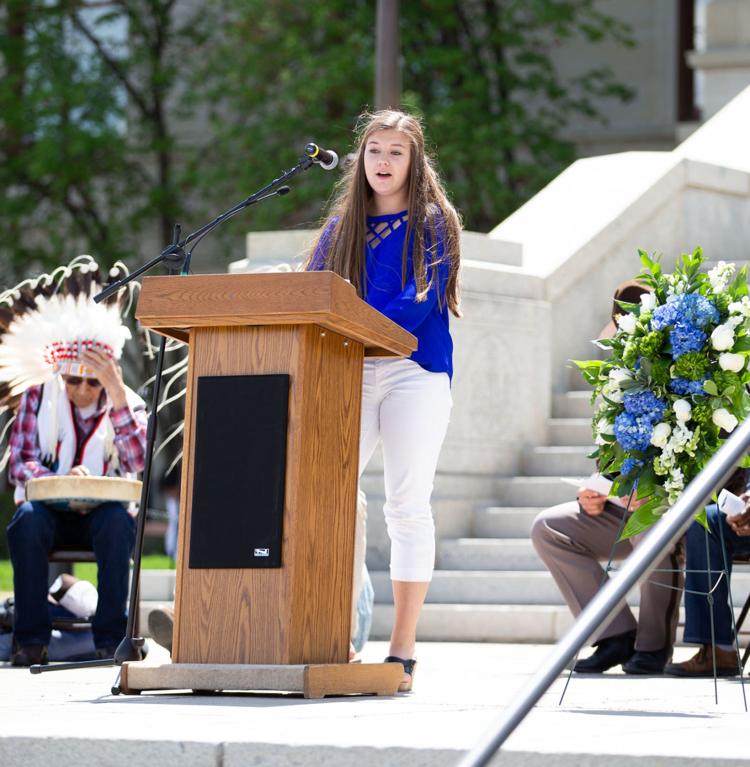 Montana Peace Officers' Memorial Day