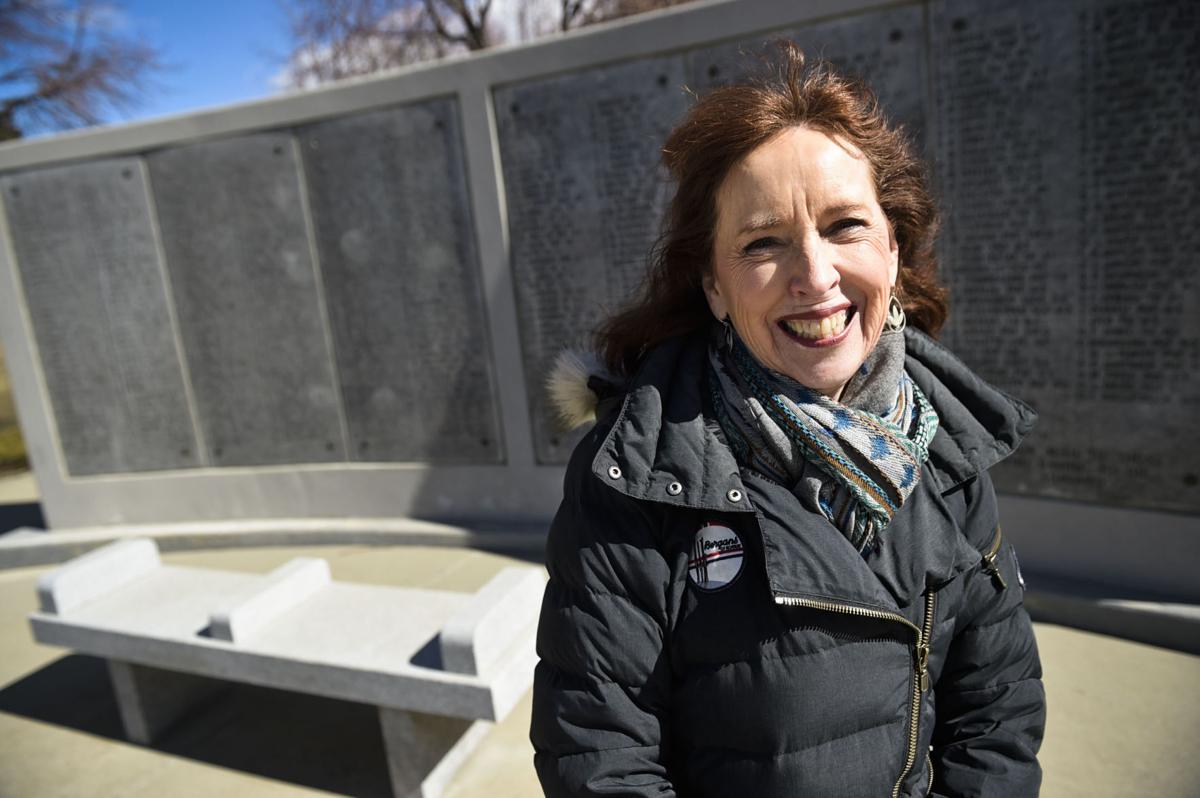 On Sunday, from 7-8:30 p.m. Mountain Time, the 2021 National Memorial Day Concert will air on PBS. Hosted by Tony winner Joe Mantegna and Emmy Winner Gary Sinise, the concert's theme includes the Vietnam Nurses Tribute, performed by Emmy Award-winning actress Kathy Baker of "Picket Fences."
Highlighting Baker's tribute will be a familiar face to Helenans, that of Vietnam combat nurse Diane Carlson Evans. Founder of the Vietnam Women's Memorial in Washington, D.C., Carlson Evans will share her story in a special segment that recognizes more than 265,000 women who served during the Vietnam War era.
The piece pays special tribute to the sacrifice and heroism of the nurses who served in the war, as well, saving thousands of lives and comforting the dying in their final moments.
"The producers of the Memorial Day Concert contacted me two years ago, asking if I would work with them on honoring Vietnam veterans with the focus on nurses using my experiences to tell the story of all the women who served over there," Carlson Evans related. "Well, it was cancelled last year due to Covid, and cancelled live this year – it's always taken place on the Capitol grounds – so I suggested filming at Fort Harrison's Montana Military Museum."
She said the film crew flew up from Los Angeles, Col. Ray Read and Gen. James Duffy opened up the Military Museum, and they interviewed Carlson Evans and Vietnam vet John Quintrell. Quintrell was wounded in combat and spent time in a field hospital.
"The show will go out to the troops around the world on American Forces Network, it's a tribute to them," Carlson Evans said. "I was really overwhelmed when asked to work with the concert's producers on this. It's another dream come true, having the opportunity to talk about what the veterans have done for us."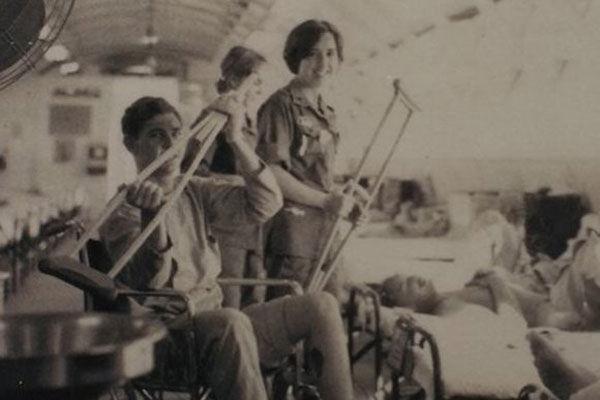 A native of Buffalo, Minnesota, during her second year of nursing school, Carlson Evans heard that nurses were needed for the war, and enlisted immediately and volunteered to go to Vietnam. She landed overseas on July 31, 1968.
Carlson Evans and her fellow nurses worked six days a week, 12 or more hours a day, sometimes on duty 24-36 hours straight. After 351 days serving in Vietnam, Carlson Evans came home with pride in knowing she served her country by saving American lives and comforting those who didn't make it back. But she was told by some that her sacrifice and commitment was shameful.
At the Vietnam Memorial Wall in 1982, a veteran next to Carlson Evans asked if she was a nurse in Vietnam. He said "I've waited 14 years to say... Thank You. Thank you for being there for us. You're all we had."
Carlson Evans realized that the women who served beside the men in Vietnam should also be represented, with memorials standing side by side in Washington, D.C.
After nearly 10 years of battling obstacles and opposition, her driving force helped bring together her generation of veterans, and in 1993 the Vietnam Women's Memorial was unveiled near the Wall. Almost 30 years later, the memorial remains as a legacy of healing and hope for all Vietnam Veterans.
Carlson Evans, who moved to Montana's capital city about 21 years ago, recently traveled to Arlington Cemetery, where she met General Colin Powell, along with African-American Korean War veterans, on the 70th anniversary of the Korean War. A few days ago, she appeared in an interview with Joe Mantegna at www.youtube.com/watch?v=K_extamoD-A.
Sunday's PBS National Memorial Day Concert is composed of personal stories, including that of Carlson Evans and Gen. Powell, a special message from Gen. Mark Milley, and a "Salute to Services" with the Pentagon's Joint Chiefs of Staff.
Also included are interwoven musical performances by the National Symphony Orchestra and guest artists, such as Mickey Guyton, Gladys Knight, Vince Gill, Sara Bareilles, Alan Jackson and The Four Tops, among others.