Pan Handler Plus recently raffled off 40 products, one for each year the cookware business has been operating in downtown Helena. 
"We kind of celebrate birthdays when it's convenient," said Billie Shepard, current owner of Pan Handler Plus.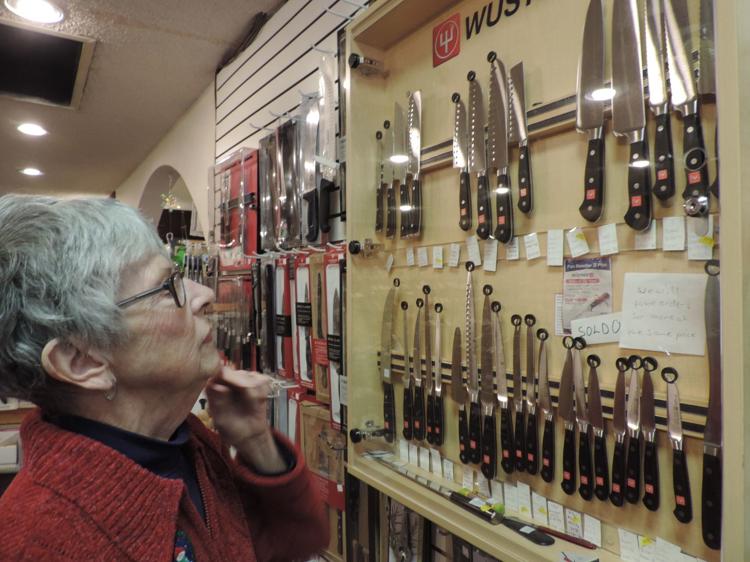 Original owner Concetta Eckel opened the store in August 1978 just south of its current location on Last Chance Gulch. The business expanded to its current location in 1982.
Shepard purchased the business from Eckel in 1997. Shepard had been working as a salesperson at the store at that time. Shepard had considered making an offer on the business during her years there, but never approached Eckel regarding a sale.
"One day she called me into her office and asked if I had any interest in buying," Shepard said. After much debate, Shepard decided to buy the business.
Shepard, now the store's longest-running owner, said Eckel decided to sell because she and her husband were interested in doing something different. Shepard, a former high school math teacher with an accounting degree from Carroll College, said she felt buying the business was a culmination of her skills.
"I'm good with numbers, I love to cook and I like teaching people about things," Shepard said.
Shepard said the store has remained competitive for the past 40 years because it sells a different experience and higher-quality items.
"One thing I think we do well is educate people about the things they buy," Shepard said. "What makes a good knife? What makes a good piece of cookware?" This is part of the experience that Pan Handler Plus sells its customers.
Pan Handler Plus sells a lot of higher quality products that Shepard said she considers "almost heirloom quality." She said many of the products are high enough quality that they can easily be passed down to children.
"Something I try to remind people who think $100 for a really nice knife is expensive, is that many spend just that much eating out," Shepard said. "This knife could help in prep for thousands of meals you make at home. It's really a bargain when you think about it."
Shepard said she and her husband received a set of knives from JA Henckel, a line Pan Handler carries, as a wedding gift. She still uses those knives to this day and is about to approach her 48th wedding anniversary.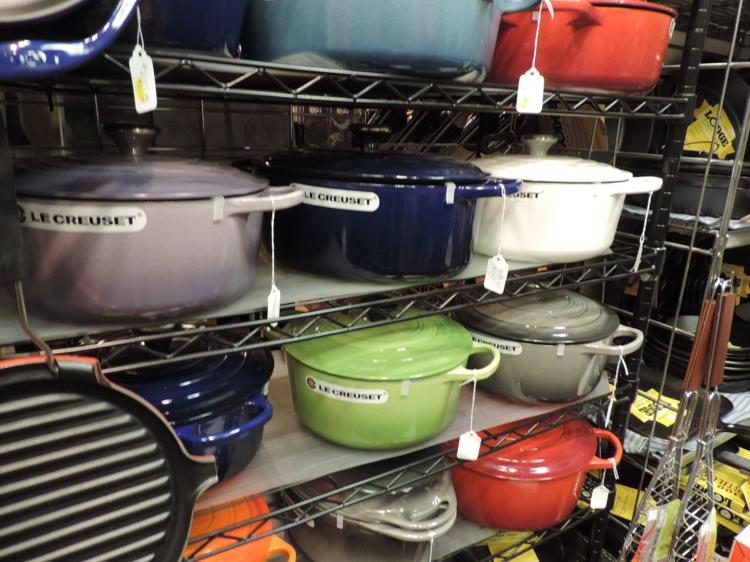 Another example Shepard gave was her Le Creuset cookware she purchased when graduating college. As she quickly approaches her 50th reunion, she still uses that cookware on a regular basis.
"Better equipment makes for a better experience in the kitchen," Shepard said. "A better experience can make people enjoy cooking more."
Unlike some retailers, Pan Handler Plus gives customers the chance to touch items before making any purchases. Shepard said being able to hold a knife or a pan can help customers find the product that is best for them.
"Having a comfortable cooking experience is directly related to enjoying the feel of your cookware," Shepard said. "In most big box stores the products are all packaged up in plastic and can't be opened."
However, big-box stores aren't necessarily the biggest competitor for Pan Handler Plus. Shepard said the store's biggest challengers are online retailers such as Amazon.
She said being able to feel the handles of a knife set before buying is how the store is able to stay competitive against Amazon. She said many people she knows have purchased products online, only to discover later that they don't really fit the needs of the buyer.
Shepard said she believes in having people hold five or six knife sets and choosing which one works best for them.
"Being able to hold and look at what you're buying leads to better educated purchase decisions," Shepard said.
The store also offers manufacturer discounts, while sticking to the manufacturers' suggested retail price as often as possible. The store sells a diverse selection of wine, cookware and cutlery from the USA and around the world. 
Pan Handler Plus is located at 40 S. Last Chance Gulch and can be reached at 406-443-1916.