Helena's Project for Alternative Learning has held a Thanksgiving feast the Tuesday before the holiday every year for nearly 40 years. 
The tradition is one that is older than the careers of all the teachers serving up turkey and gravy to the students and their families. The tradition started to make sure that all PAL families got a true Thanksgiving meal, something principal Wynn Randall said not everyone is fortunate enough to have.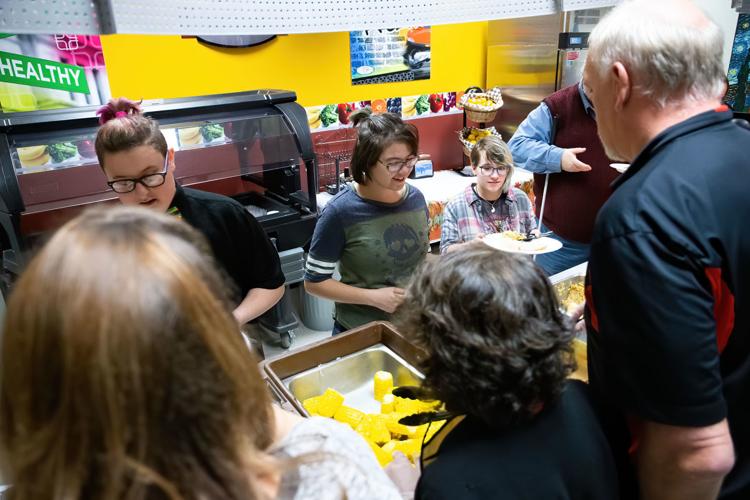 "It's just nice to be able to get everybody here for something other than parent teacher conferences, discipline, graduation or other school-related business," Randall said. "We get everybody together and eat. It's kind of a way to give back to the families." 
Randall said the annual Thanksgiving feast takes months of preparation to get right. PAL begins working with Sodexo, the district's food service provider, near the beginning of the school year to ensure they have all the necessary ingredients to make the meal staples.
However, the feast is a collaborative effort between PAL and its students. The school provides turkey, dressing, gravy, casserole and several other staples. Randall said some staff bring additional dishes as well, but it's the students who round out the meal bringing sides and deserts to supplement the potluck style event. 
You have free articles remaining.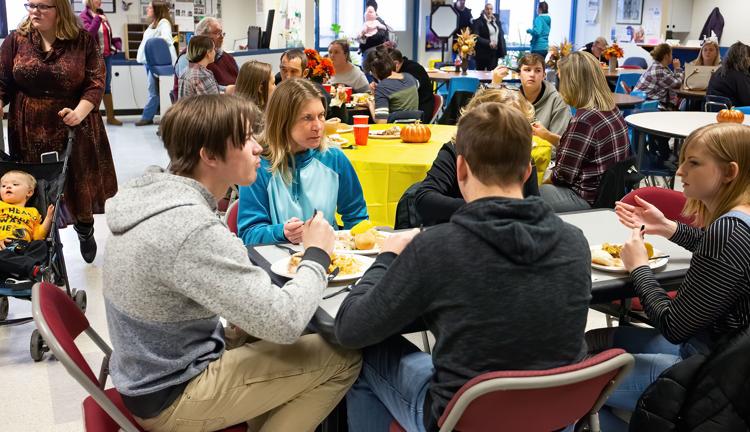 The staff begins cooking turkeys the day prior and others wake up early to work on other essential dishes like the green bean casserole. The meal is served to students by teachers including Ryan Cooney and Jeri Rittel, who were dishing up the turkey, which was carved by Randall this year. 
Randall explained that teachers trade off between serving and helping clean up each year. On their cleaning years they have the opportunity to sit and have a meal with their students and families. When serving, they pile plates high for more than a hundred PAL students and members of their families. 
The PAL Thanksgiving feast is a tradition that is uniquely PAL. Many students who go to school there will say the school is like a second family. It only makes sense they would enjoy a holiday meal together.