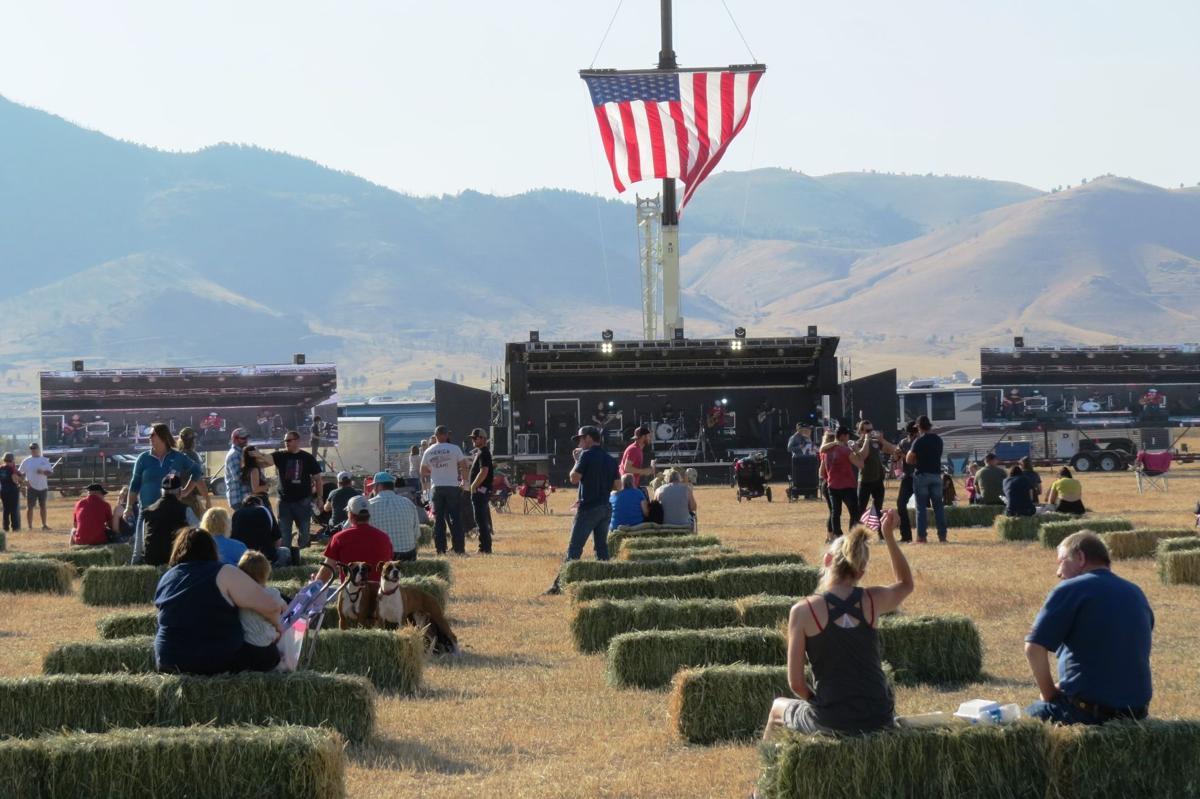 An 80-acre field in the Helena Valley played host to the Let Freedom Ring free concert Saturday evening – an event organizers said aimed to promote unity during a year full of hardships and divisions.
Organized by local contractor Steed Industries and sponsored by a dozen local businesses, the concert featured three bands, food and merchandise vendors, and kids' activities. The concert came together over recent weeks and cleared requirements with Lewis and Clark Public Health to take place.
Jerry Steed said organizers were too busy Saturday for a lengthy interview, but said they wanted to put on an event for the community recognizing the freedoms enjoyed by Americans and sacrifices made by military, law enforcement and other first responders.
"We live in the greatest country on Earth and we're tired of the division," he said. "It's time to set divisions aside, put politics aside and come out and see what this means to the community."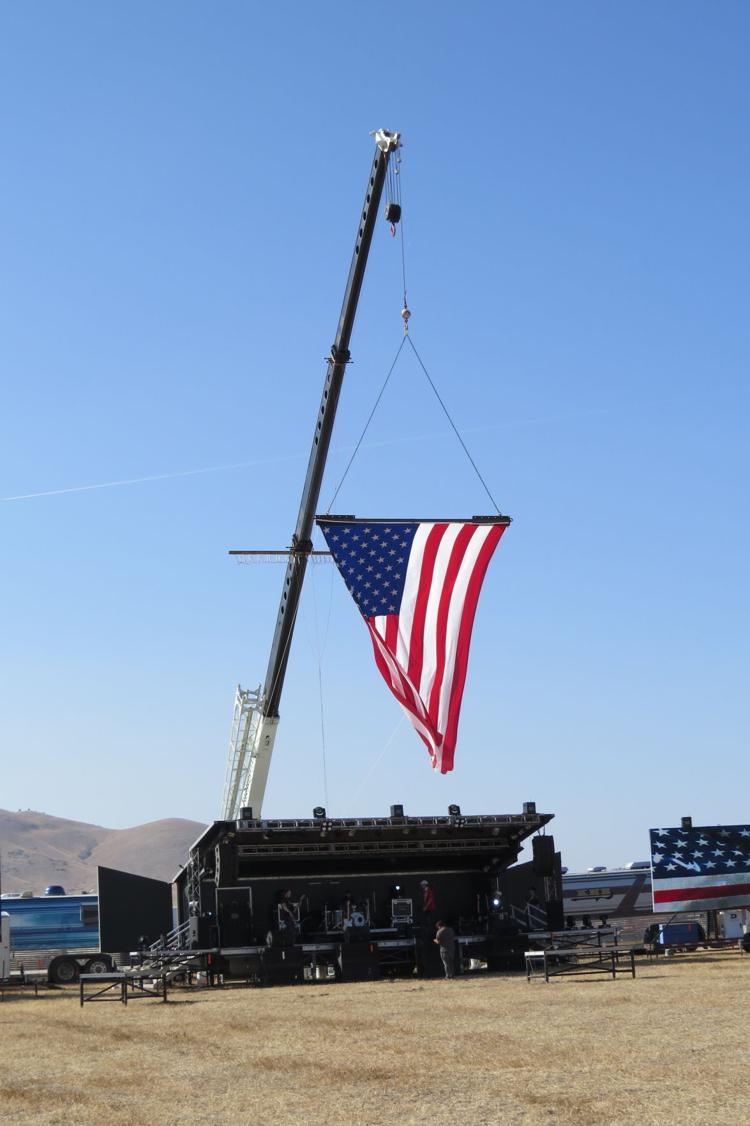 The concert took place both as cases of COVID-19 have surged in Montana and at the height of political season. Organizers asked attendees to minimize politics at the event, both on social media and from the stage, and said that anyone who became disruptive would be asked to leave.
"This is a freedom rally, not a political rally," master of ceremonies Nicky Tee told the crowd.
The concert's theme was geared toward patriotism, from the vast number of American flags flown to a pre-concert video honoring fallen service members.
Politics was not completely absent from the event, however, with many attendees wearing hats or shirts supporting President Donald Trump.
Large public events have been largely absent in Lewis and Clark County in recent months due to novel coronavirus restrictions. Alive@5, Symphony Under the Stars and the Governor's Cup all canceled due to the pandemic.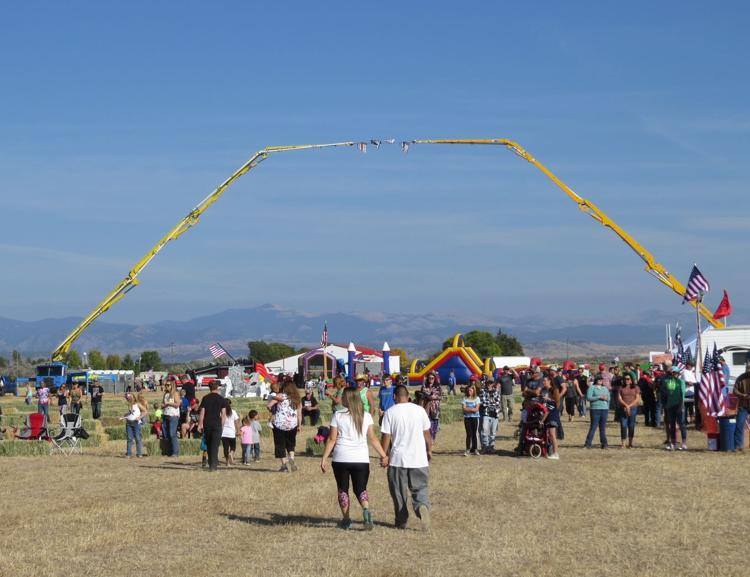 Health Officer Drenda Niemann said Friday that organizers of the concert provided a plan that complied with health restrictions.
"They submitted a plan and worked with our staff to ensure there was adequate protective measures in place," she said. "This is the same process we use for every event."
When driving into the concert attendees were handed a disclaimer acknowledging the "risks associated with being at a large event and the chance of getting COVID-19." The disclaimer stated that anyone who had tested positive in the last 14 days or was symptomatic could not attend. The document further noted the governor's mandate requiring masks and social distancing and encouraged concert goers to stay near their vehicles or in small groups.
Organizers spaced vehicles in the parking area and hay bales acting as seating were spread out in front of the stage.
Relatively few attendees chose to wear masks but much of the crowd remained spread out during the concert's first two hours.
Among the restrictions was a 250-person attendee limit. Steed said gate workers were instructed to close admission if that number was reached.
By 5 p.m., the crowd appeared to number close to 200 but due to the large area of the event and number of attendees coming and going, an accurate count was not feasible.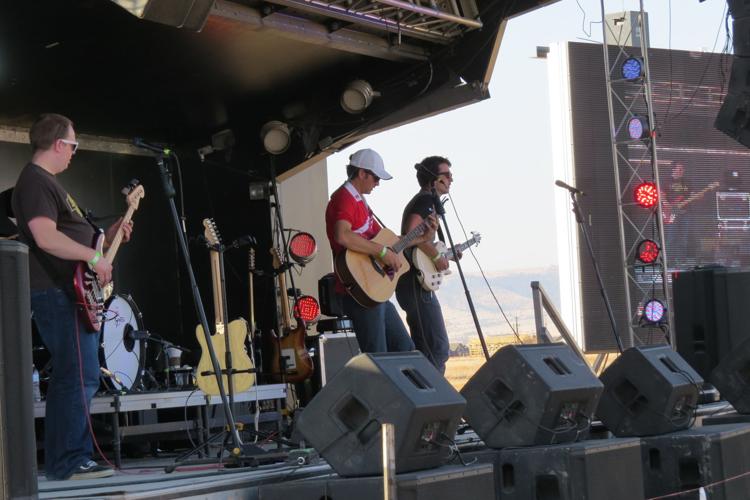 County officials noted that if the concert did not follow its safety plan organizers could see civil citations.
"Event organizers seem to be cooperative and understand the consequences, both health and legal," Niemann said.
Lewis and Clark County Sheriff Leo Dutton said Saturday that a deputy would drive by the event if a complaint were received but would not go into the concert. He had not been notified of any complaints as of about 5:30 p.m.
Reporter Tom Kuglin can be reached at 447-4076 @IR_TomKuglin
Concerned about COVID-19?
Sign up now to get the most recent coronavirus headlines and other important local and national news sent to your email inbox daily.