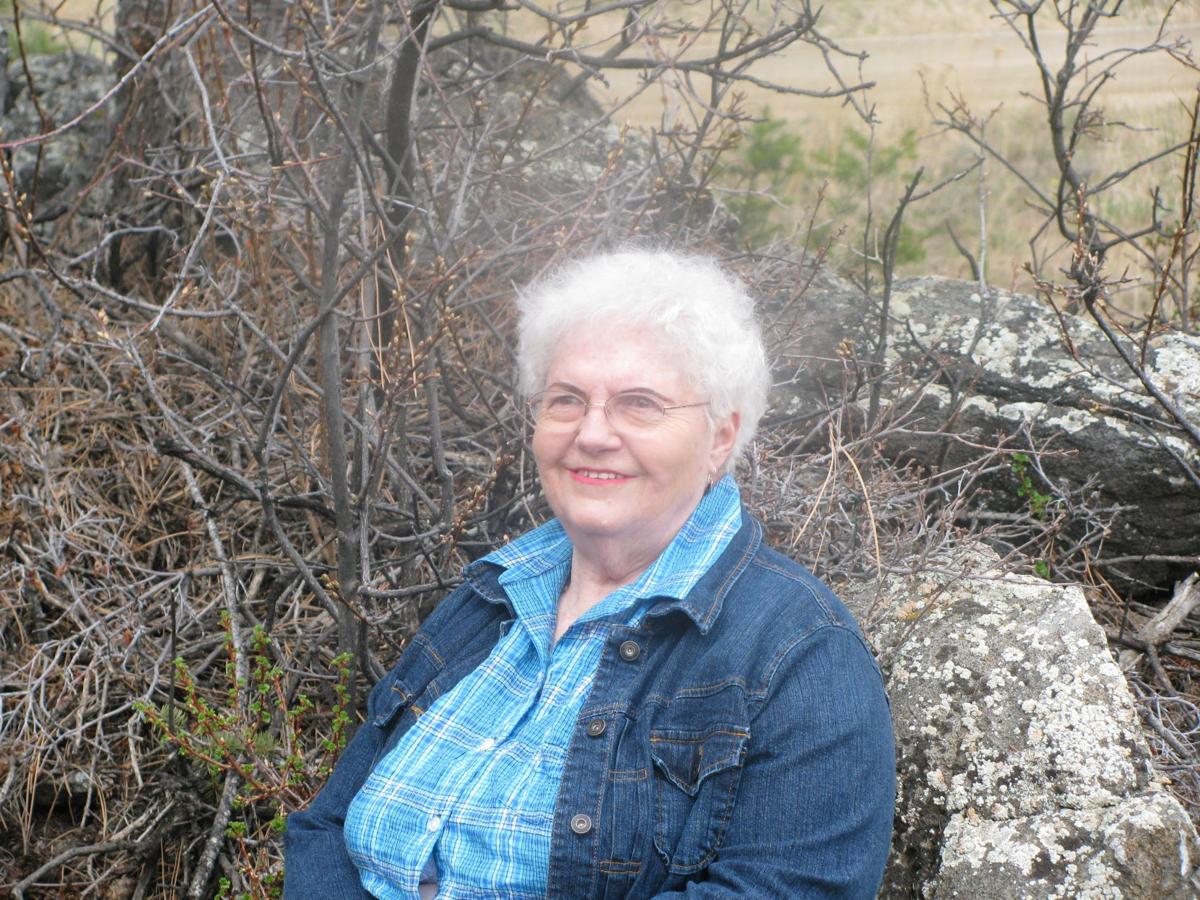 Barbara, 87, passed away on December 26, 2018 at Rocky Mountain Care Center in Helena MT. Barbara was born in Flint, MI to Edwin and Frieda Miller. A year later her family moved to Dayton, OH where she spent her school years, graduated from Fairview High School and Miami Jacobs Business College.
She married James M Spencer and moved to Tipp City, OH where two sons: James E and David A. were born. The family then lived in McHenry, IL and Jackson, MN. Retirement took Jim and Barbara to Richmond, IN. In 2008 she moved to Helena, MT. Barbara was an open, honest, and caring individual. Her energies focused around faith, family, friends, and food. If one had the chance it was always pleasant to share a cookie, a snack, or a meal at her table.
She spent 18 years in Jackson MN with the public health nursing service. She enjoyed working with the American Cancer Society, especially the Road to Recovery, and being the treasurer of her church in Richmond IN. She loved reading, knitting, many challenging crafts, and most of all sports, both participating and watching.
Barbara is survived by her son James (Nadine), grandsons Andrew (Sarah) and Zachary (Helena, MT); sisters-in-law Barbara G Spencer (NJ) and Mary Lou Wood (OH); and by a number of nieces, nephews, and cousins. She is preceded in death by her parents, her husband of 52 years James (2008) and son David (1986).
Barbara has been cremated and a private family interment will occur at Maple Hill Cemetery in Tipp City, OH. Gifts in her memory can be made to the American Cancer Society, Adaptive Sports Association of Durango, CO., or a local animal shelter. Please visit www.retzfuneralhome.com to offer a condolence to the family or to share a memory of Barbara.