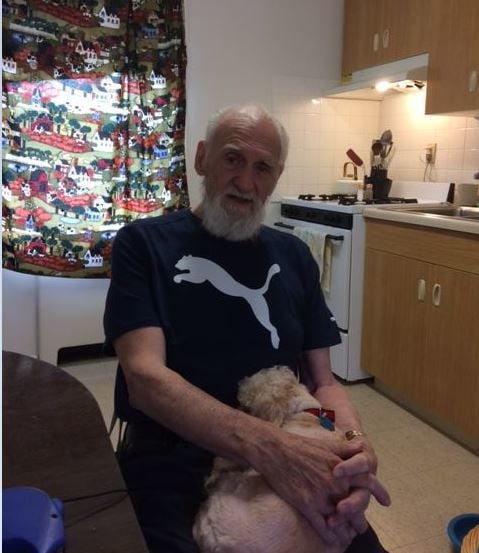 Feb. 23, 1935 - Oct. 15, 2019
Age: 84. He was born to Helen May Wood Smith And Stanley George Smith on February 23, 1935 in Helena,Mt.
Dean passed peacefully at the home of his son Jeffrey Dean Smith in Elliston, Mt. on October 15, 2019 following a long battle with Alzheimer's Disease. Donations to Alzheimer's Research would be appreciated.
There will be no services as he wished to be cremated and his ashes scattered with his fathers at their favorite fishing hole.
Dean graduated from Three Forks High School and went into the Army where he was a medical technician. He returned to Montana after his service and married Mildred L. McLees in September 19th , 1958.
You have free articles remaining.
He became a Field Auditor for the State of Montana and "retired"after 26 years only to become a manager for JCPenny's and retire 25 years later. Both jobs took him to various cities in Montana.
Dean enjoyed Montana's great outdoors camping, hunting and fishing. He enjoyed family gatherings. He loved music, singing and dancing both ballroom and square dancing. He was a Mason and a member of Barbershop groups. He will be remembered fondly and missed by many.
He was preceded in death by his father Stan, mother Helen, a nephew Philip, granddaughter Allie, and great-grandson Trenton, his first wife Milly, second wife Kathy and stepson Jon.
He is survived by sister Betty Mockel of Townsend, a brother Gary and Shirley Smith of Billings, and a sister Margie Smith of Helena.
Multiple nieces, nephews and cousins.
His daughters Shelley McLendon, and Lorna-Smith Secrest and her husband Erick Secrest of Helena. His son Jeffrey Dean Smith of Elliston and Vanessa Colby-Smith of Kalispell. An adopted son Jeffrey Dean Smith ll (grandson), eight grandchildren, twelve great-grandchildren and two great-great grandchildren. Also survived by his beloved four-legged companion Punky.
To plant a tree in memory of Stanley Smith as a living tribute, please visit Tribute Store.