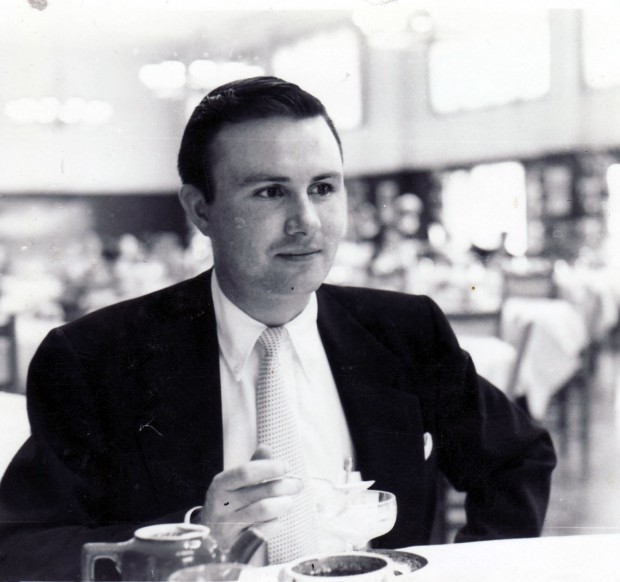 Milton Phillip "Phil" Gunn died at his home in Tucson, Ariz., on Nov. 10, 2011, after a two-year battle with cancer. Born in Helena on May 2, 1927, to Milton Samuel Gunn and Irene Lyons Gunn, he attended Hawthorne Elementary School, did two years of secondary training at New Mexico Military Institute and returned to graduate from Helena High School in 1945.
He joined the U.S. Navy in 1945, returned to Helena in 1946 and attended Carroll College briefly before entering Stanford University, where he received his bachelor's degree in economics in 1950.  He earned a second bachelor's degree from Cornell University Hotel School in 1953. 
While attending Cornell, Phil worked two summers in Yellowstone National Park, where he met and married Elizabeth McConnell. After graduation from Cornell, Phil worked as an innkeeper in various locations around the country, including Omaha, Neb.; Carmel and Monterrey, Calif.; and Lander, Wyo.
In 1956, Phil and Elizabeth returned to Helena to purchase the Main Motel, which they operated for 27 years, eventually renaming it the Coach House Inn and expanding to a second Helena property in the 1970s. After selling both properties in 1984, Phil and Elizabeth travelled extensively in the U.S., Mexico and Europe, eventually settling in Tucson in 1997. 
Phil was an enthusiastic sailor, scuba diver, photographer and all-around-tinkerer who could fix anything. He loved crossword puzzles, computers and complex gadgets of all sorts.
Phil is survived by his wife, Elizabeth; daughters, Susan and Anne; son-in-law Mark; and grandchildren, Elizabeth, Rebecca, and Les.