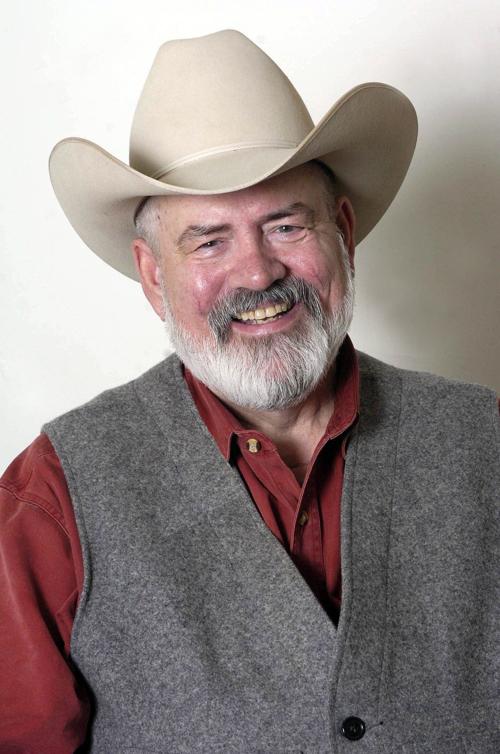 Montana has lost one of her greatest advocates. David Michael Logan died on August 14, 2019 after a brief illness.
Mike was born on March 15, 1938 in Kansas City, Missouri to E.D. and Elizabeth Logan. He spent most of his youth in and around Coffeyville, Kansas, where he learned to hunt, fish and understand the ways of horses and cattle and the men who spent their lives with them. He excelled at football and track as well as academics, graduating from high school in 1956.
Upon graduation, he worked for the United States Forest Service in northern Idaho as part of their decades long campaign to rid the forests of blister rust, a disease that destroyed large stands of white pine throughout the northwest. This experience gave him his first exposure to the mountains and streams that were a marked contrast to the prairie landscape of his early youth.
In 1957, his hometown nominated him to be their "Community Ambassador" and paid his way to participate in the Experiment in International Living, a summer abroad program for high school and college-aged students. He traveled to New York City in June and while he and his fellow students prepared for the trip abroad, he met Judy Stahl from Yonkers, New York. That began a relationship that lasted the rest of their lives. They spent that summer in Switzerland, giving them both an experience with their people, and particularly their mountains, which would ultimately shape their futures. He spent the next four years in college and continued to work for the Forest Service during the summers.
Mike and Judy were married in the fall of 1960. He graduated from the University of Tulsa with a Bachelor's Degree in Spanish in 1961 and attained a Master's Degree in Education in 1966. Mike worked various jobs during the early years of their marriage as a model, taxicab driver, salesman for IBM and a Spanish teacher at a Catholic high school.
During his high school years, a good friend taught Mike how to fly fish and, as he'd say, it ruined him for the rest of his life. He became an avid fishermen and also a voracious reader of authors who traveled the world with a rod. When he and Judy wrestled with where to make their home, they knew it would be somewhere with mountains and abundant fishing. Mike had read of the fabled trout streams of Montana, so they set their sights on Big Sky Country.
In 1968, they moved their family to Helena where Mike was hired as a Spanish teacher at Helena High School. During the first year of their time in Helena he fished over 300 of those days in what would become his adopted home state. He quickly came to love just about everything about Montana. Throughout his life, he found many ways to share that love with those around him.
He began to photograph the big fish he was catching and the surrounding landscapes. He found a keen interest that soon developed into a passion for wildlife, landscape and ranch photography that lasted the remainder of his life. He sold thousands of prints of his photographs and his work was published extensively in Bugle, Outdoor Life, Sports Afield, Montana Outdoors, Outside and many other periodicals. His talent culminated in four self-published books of his work that captured Montana, Yellowstone Park and ranch life in the Big Sky State.
His experience photographing ranchers exposed him to their stories of that way of life. Soon he began writing poetry about the west and became a master of the genre of cowboy poetry. In 1991, he retired from teaching and traveled widely to present his poetic expressions. He was a regular emcee and featured poet at the National Cowboy Poetry Gathering in Elko, Nevada as well as Montana's Cowboy Poetry Gatherings in Big Timber and Lewistown. He made appearances on the CBS John Denver Christmas Special "Montana Christmas Skies" and "The Charles Kuralt Show." He was a featured entertainer on many of CruiseWest's excursions to Alaska and the rivers of the northwest. In 2006, The Academy of Western Artists named him "Male Cowboy Poet of the Year." He published three books of his poetry along with audio recordings of those works.
Perhaps more importantly, he was an excellent teacher and was recognized as an "Outstanding Secondary Educator of America" in 1973 and "Who's Who Among America's Teachers" during his last year of teaching. He was a master of the Spanish language, but he cared far more for his students than he did for his subject. He positively impacted the lives of thousands of youths during his 23 years as an educator in Helena.
He always had a ready smile and a kind word for his fellow man. He will be greatly missed by all who knew him.
Mike was preceded in death by his wife Judy, his parents and his brother Jimmie Dale. He is survived by his sons Mark, of Bozeman and Sean (Kerry) of Helena and his grandchildren Ethan of Coffeyville, KS and Meghan and Sarah of Helena. He is also survived by his brothers Jerry (Helen) of Nowata, Oklahoma, John (Lana) of Branson, Missouri, Phil (Beverly) of Florence, Kentucky and sister Debbie (Bill) Mumford of Vancouver, Washington.
The Logan family would like to thank all of the fine people at Touchmark of Helena and St. Peter's Hospice for the loving and humane care given during a difficult time of his life.
A service in celebration of his life will be held at St. Paul's United Methodist Church, 512 Logan Street in Helena on Saturday, August 24, 2019 at 12:00 p.m. To offer a condolence or share a story about Mike, please visit www.helenafunerals.com
To plant a tree in memory of Mike Logan as a living tribute, please visit Tribute Store.
Obituaries Newsletter
Sign up to get the most recent local obituaries delievered to your inbox.