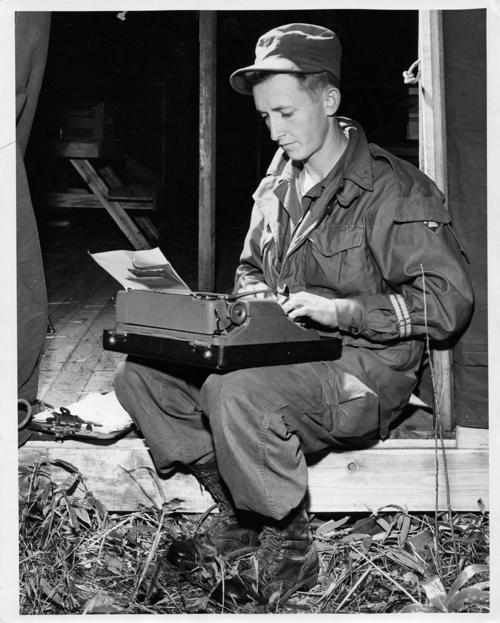 Nov. 23, 1930 - Sept. 5, 2019
A good man has passed into eternal life. George "Jack" Jones died early in the morning, on September 5th, at his East Helena home. His family was at his side. He spent the last two years taking care of his wife of 64 years, Bonnie, and true to his devotion for her, spent the last night of his life on the floor next to her Hospice bed. Together they raised a family of 6 children and watched with pride as the family grew to 22 grandchildren and 8 great grandchildren.
Jack was born in Sapulpa, Oklahoma. At a young age and with four young boys, his mother became a widow. While still in grade school, Jack worked full time to help support his family, and finished grade and high schools with honors. He attended Oklahoma State University and earned a degree in accounting. Jack served in the Korean War for two years and was awarded the Bronze Star. Hitchhiking back home after his deployment, he was given a ride by a man who gave him a job working for a pipeline company. While constructing a line through Montana, he developed "the luckiest toothache he ever had" and met Bonnie who was working as a dental assistant in Helena. They were married in 1955 at St. Cyril and Methodius Church.
Jack worked at the ASARCO smelter for 35 years, progressed to be the Accounting Manager, and never missed a day coming home for lunch to see Bonnie. To supplement his income, he took on many other jobs, from bookkeeping for Reynolds Drug to serving as the East Helena City Treasurer. He was a tremendous grandfather and had a reputation as the "baby whisperer," calming the most difficult grandchild in the house or the restless toddler in the pew in front of him.
Jack loved his wife, his family, his faith, his community and his country. His only words for others were words of support and kindness. He was a quiet man of dignity, honor and courage. To signify his commitment to and unity with his spouse, Jack requested to "wait for Bonnie" before his full funeral celebration. When she dies, a joint funeral mass will be held and a full obituary written. In preparation, he asked for a private burial ceremony. This will be held, with military honors, on September 12th, at St. Ann's Cemetery. Please visit www.aswfuneralhome.com to offer the family a condolence or share a memory of Jack.
Jack, Bonnie and all of their family are most grateful for the care of Dr. Tracy Dill and his staff, and Dr. Thomas Weiner and his oncology team. In addition, Jack and Bonnie have been blessed through the amazing kindness and services of Angie, Nancy and the entire Hospice team. The family would also like to thank the wonderful friends, neighbors and church community for their friendship, assistance and prayers.
"A father is neither an anchor to hold us back, nor a sail to take us there, but a guiding light whose love shows us the way."
To plant a tree in memory of George Jones as a living tribute, please visit Tribute Store.
Obituaries Newsletter
Sign up to get the most recent local obituaries delievered to your inbox.