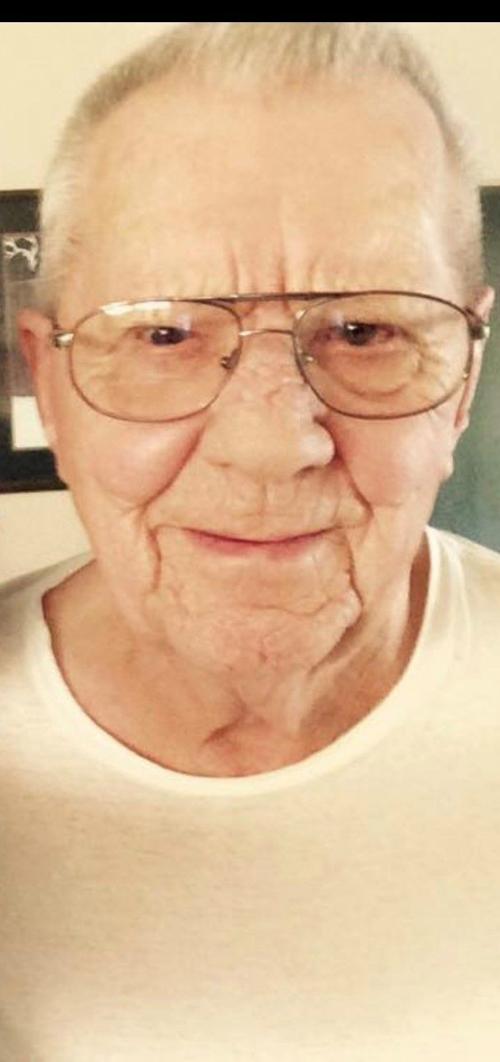 Jim Streib passed away peacefully at around 1:00 a.m. December 18, 2020, surrounded by family. Jim missed the anniversary day of his wife Jackie's passing by one hour and you could almost hear her saying, "Hurry up Jim, you're late."
Jim was born July 31, 1930 to Richard William "Rick" and Josephine Irene "Josie" (Fallis) Streib. He was raised in Basin with his sister Rayess "Dee". When his dad was killed in a mine cave-in on St. Patrick's Day, 1941, Jim was left to work to help support his family. He was a newspaper delivery boy, worked with his uncle Russ in the wood business, and delivered coal to Basin families. He went to work for Frank J. "Butch" Hrella, owner of the Basin Cash, and worked for "Butch" in the grocery business until he left high school and joined the U.S. Navy.
In the Navy, Jim was a radio operator aboard the USS Coral Sea and saw the Mediterranean and Italy while they were still war zones earning him the right to be a Veteran of Foreign Wars. Jim continued his military service in the Montana National Guard as a 1st lieutenant in the Butte 163rd Armored Cavalry Unit. He resigned his commission and later rejoined the Guard as a firefighter in the Helena Unit, retiring with 35 years of service.
Jim met the love of his life, Lita Jacqueline (Jackie) Kyler, in high school. They had been born 2 weeks apart and were in the same class of 1948 of Jefferson County High School in Boulder. When Jim returned from the Navy, he and Jackie were married and lived in Basin for a short time. About that time, it was decided to sell the Basin Cash and move to Boulder where Jim and Butch purchased the Boulder Cash Grocery. In 1957, Jim and Jackie purchased the Boulder Cash from Butch and it was Jim's lifelong business until he sold it to his son Stephen in 2000.
In 1968, Jim and Jackie, along with Karl and Zula Kyler built Karl's Bar and Bowl later selling the business to Tim and Phil Yanzick. During this time Jim worked as a bus driver for Boulder Elementary School, a grocer and butcher by day, bartender and bowling alley mechanic by night, and full time Dad.
Jim also found time to serve the Town of Boulder. He is the longest continuously serving Mayor with 12 years. During this time, he worked to get and install the sanitary sewer system. He also served on the Boulder Ambulance Service, in the Boulder Volunteer Fire Department, and was Fire Chief of the Department for several years.
Through all of this, Jim's most important accomplishment was his family. He and Jackie were married on June 8, 1952. They remained inseparable until Jackie's untimely death in 2012. He and Jackie raised nine children, built the family home in 1964 by themselves, and managed to get all their children to be adults.
Jim was preceded in death by his parents, his Uncle Russ Fallis, his wife Jackie, his sons David and Kevin, and his brother-in-law John Garden.
He is survived by children Rick (Sandy), Lisa (Steve) Barker, Daniel, James (Julia), Stephen, Stephanie (Mike) Howell, Ellen Harne, daughter-in-law Esther Streib, sister Rayess "Dee" Garden, 16 grandchildren, 19 great grandchildren plus 1 on the way, and 2 great-great grandchildren.
As per Jim's request, cremation has taken place. There will be a family service next summer when his and Jackie's ashes will be scattered on the Streib family homestead in Jefferson City. K&L mortuaries of Boulder and Whitehall is in charge of arrangements.