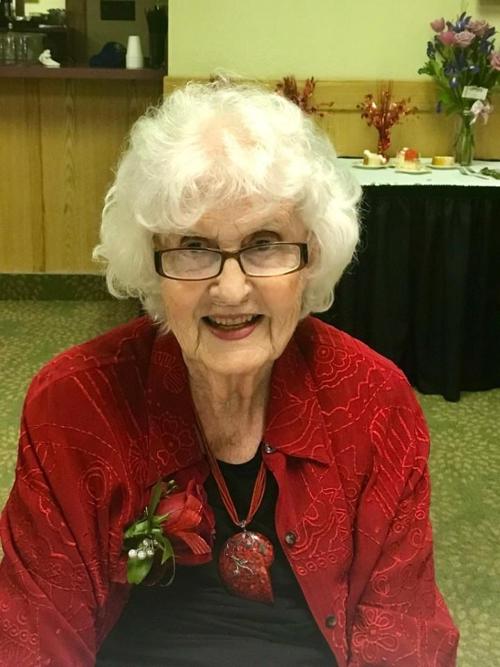 Jacquelin Bompart McHugh passed away on Monday, Dec. 28, 2020, surrounded by the love of her family and friends. She was 92 years old. Can you imagine what the eyes of anyone who has lived that long had seen?
She was born in the Roaring Twenties on September 11, 1928. She was among the fourth generation of a family rich in both Helena and Montana history. She was the third daughter born to Irene (Winnie) and Reuben Bompart.
She experienced the Great Depression and the heartache that time in history brought to so many people. She was there listening to the fireside chats and the broadcasts when the Japanese bombed Pearl Harbor.
Jackie was representative of the Greatest Generation. She lived in the now and always lived that way. She was a wonderful wife to her late husband Ed McHugh. She was a terrific mother to her two daughters Kathy Kahla and Shelley Rodenberg. She was an inspiration to her family. She also loved her grandchildren, great grandchildren, nieces and nephews. Jackie lived an extraordinary life in the way she made her house a home and made anyone who went there feel welcome and comfortable.
There are fond memories still in this community for The Ice Cream Parlour. She made a dream come true when she and her husband started The Ice Cream Parlour. It was her vision and hard work that the local gathering place became a favorite for families. She was active in the McHugh family businesses. She worked with her husband while he ran the Cloverleaf Dairy until its closing. She is well known for keeping the McHugh Mobile Home Park a desirable place to live in the Helena Community. She was a life-time member of the St. Peter's Episcopal Cathedral.
Jackie is preceded in death by her parents Irene (Winnie) and Reuben Bompart, her sister Irene Silberling, and her husband Edward McHugh.
Jackie is survived by her sister Lois Kahla, Las Vegas Nevada, two daughters, Kathy (Rick) Kahla of Helena and Shelley (Jim) Rodenberg of Wolf Point, Montana; grandchildren and great-grandchildren: Jess (Brooke) Mortensen, Fallon and Fox of Helena; Lena (Casey) Phelps, Campbell and Sheridan of Helena; Craig (Kari) Rodenberg, Kylie, Lauren and McKenzie of Wolf Point; Jeff (Kerry-Ann) Rodenberg, Danny, Hailee, Brendan and Thomas of Parker, CO; Julie Rodenberg of Gig Harbor, Washington, and numerous nieces and nephews. Her life-long friends, Jeannie Barker, Esther Fuerhrer, Shirley Sautter and Jerre Martello.
Her life was firmly planted in the love of family and friends, and it will be carried in their hearts forever. There will not be a service at this time. Donations and gifts can be sent to the Helena Food Share PO Box 943 Helena, Montana, 59624, or the charity of your choice. Please visit www.aswfuneralhome.com to offer a condolence to the family or to share a memory of Jackie.