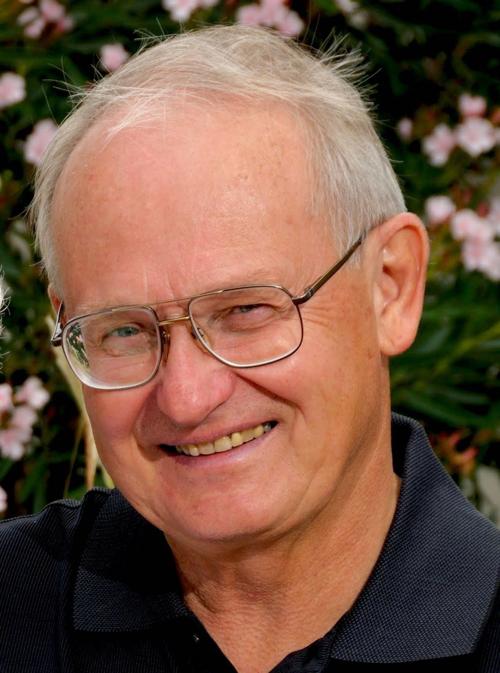 Donald "Don" Hurd passed away peacefully on December 21, 2019, at home surrounded by family after a five-year battle with Parkinson's disease. Don was born on August 8, 1942 to Paul Hurd and Harriet Nelson Hurd in Sidney, MT. He was the fourth of five children.
On October 24, 1959, Don married Elaine Butka, his childhood sweetheart. They had just celebrated their 60th wedding anniversary.
Don attended Montana State University between 1960-1970, completing his MS degree and PhD exams in Physics. He then moved to San Jose, California, and spent his 27-year career as a systems engineering manager at ESL/TRW Space & Defense.
In 2000, after retirement, he and Elaine relocated to Helena, where he focused on volunteering in education, including teaching part-time at Carroll College, coaching high school robotics teams, and working on exhibits for Exploration Works children's museum. He was also a member of the board of directors for the Montana Learning Center.
Don was very active and particularly passionate about soaring gliders, skiing, and handball.
Don will be remembered by his family as brilliant, kind, generous, a daredevil, and above all a devoted family man. He was a great example of love, kindness, positivity, hard work, commitment and integrity in all that he did.
He is survived by his wife, Elaine; daughters, Joan (Curt) Miller, of Helena, Kathleen (Saurabh) Jain, Patricia (Vance) Armstrong, and Susan (Terry) Anderson of San Jose, California, Mary Beth (Aaron) Carter of Fresno, California, and Colleen (Larry) Sanders of San Diego, California; brother, Robert (Carol) Hurd; brother-in-law; four sisters-in-law; 15 grandchildren; nine great-grandchildren; and many nieces, nephews and extended family.
He was preceded in death by his parents, Paul and Harriet Hurd; brother, Richard Hurd; sister, Suzanne Sturdevant; and grandson, Drew Armstrong. He was followed closely in death by his brother, Philip Hurd, on December 23, 2019.
A Funeral Mass is scheduled for 12:00 p.m., Thursday, January 16 at The Cathedral of St. Helena. A reception will follow the Mass in the Brondel Center of the Cathedral. In lieu of flowers, the family suggests memorials in Don's name be made to Exploration Works, 995 Carousel Way, Helena, MT 59601, or the Carroll College Math Department, 1601 N. Benton Ave. Helena, MT 59625.To offer condolences to the family or to share a memory of Don, please visit www.aswfuneralhome.com.