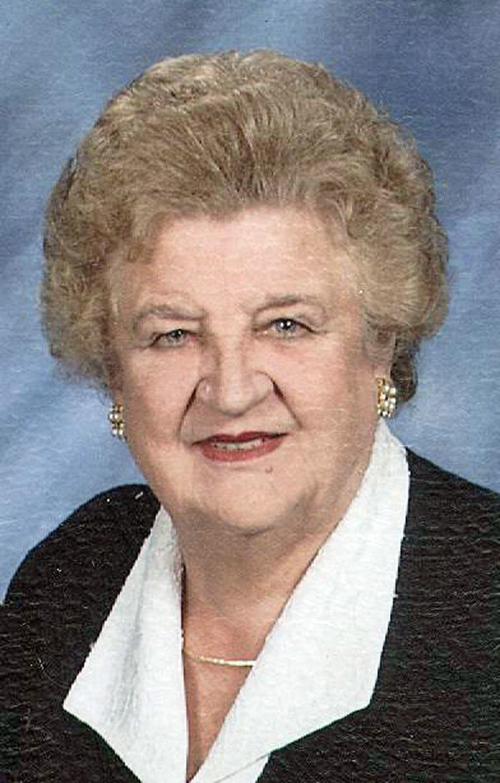 Helen Bartos was born July 28, 1928 in Plock, Poland. She was the first daughter of Czeslawa and Antoni Petrykowski and was named Jadwiga Petrykowski. Because of world events, mom experienced a tragic and tumultuous childhood. At the age of six, her father passed. She and her three siblings were raised by her beloved mother, Czeslawa and grandmother, Kataryna Leonarczyk.
At the age of nine years, Mom saw her life in turmoil. On September 1, 1939, Nazi Germany invaded Poland. For the next five years Mom experienced and observed the reality and brutality of war.
In February 1941, Nazi troops ordered her mother, grandmother, and three siblings to abandon their house, carry a few possessions and were thrown onto a cattle truck. The family was transported to Soldau, a German Nazi concentration camp in Dzialdowie, Poland, together with other community leaders, Jews and the Catholic Bishop, Archbishop and Priests. Her mother was a chemist and her grandmother was active in public affairs. At Soldau, Mom experienced the ruthlessness of the Nazis.
Later the family was transported from Soldau to Warsaw, Poland's capital. Fearing for the safety of her children, Mom's mother separated the children, smuggling two young daughters to the Plock region. Mom remained in Warsaw, separated from her mother, grandmother, and youngest brother. Life was harsh. Under military occupation, schools were closed, organizations disbanded, food was rationed. Mom talked about this experience often.
In August 1944, seeing the potential end of the war, a Polish military and civilian uprising, known as the "Warsaw Uprising," erupted. The valiant and violent effort to free Warsaw lasted sixty days in an attempt to recapture the capital from the Nazis. History records this event as one of the most tragic of World War II.
As a child, Mom found herself part of the civilian resistance force. For days there was constant bombardment and gunfire. Young children were recruited to help in the resistance. Mom was carrying a Molotov cocktail when an artillery bomb exploded, injuring her. Her hair and face were burned, and shrapnel lodged in her neck. Although badly injured, she survived the ordeal. The uprising failed and nearly 200,000 people were killed in a matter of sixty days. Warsaw was condemned to rubble. Mom's family was told that she had been killed during the uprising. Mom believed her family met the same fate. Mom would not see Poland again for fifty years.
German forces loaded surviving young people on train cattle cars and Mom was transported to Germany to a forced labor camp. Mom worked at Nehkerkan, a Nazi ammunition factory in late 1944 along with many other young girls. Living conditions consisted of barracks, one meal a day and a blanket. Again persevering, mom managed to survive.
In April 1945, American troops were able to capture the German town and liberated the prisoners. Mom will never forget the American troops who liberated her. Still as a child she found herself without a family, no home, and became a displaced person in war torn Europe. The Soviet communists had occupied Poland and she was not able to return home.
In Landsberg, Germany, Mom was welcomed by an elderly German Catholic Chaplain, Father Karl Morgenshweiss, and his elderly sister, Valley. Ironically Father Morgenshweiss was the sole Catholic Chaplain assigned to minister condemned Nazi's and was located just outside of the Landsberg Prison. As a twist of fate, families of condemned Nazis pleaded for intervention by the Catholic Priest to save their relatives from execution. Mom was observing and living history of some of the most notorious Nazi leaders. Mom acted as parish assistant attempting to lighten the burden on the elderly priest from condemned Nazi families who did not know Mom was herself a victim of the occupants' deeds.
It was in Landsberg that Mom met another displaced Pole, Marion Bartos, who had joined the Polish American Army. This meeting resulted in marriage of 53 years. After serving in the military, Dad and Mom were given an opportunity to immigrate to the United States. In May 1951, they arrived in Helena, Montana and their new home, both working at Saint John's Catholic Hospital. Mom and Dad became naturalized United States Citizens.
Their marriage resulted in the birth of four children, Edward, John, Rick, and Annie. Mom was always proud of all her children and was very active in their education, athletics, music and social activities. She was there at all music recitals, baseball and basketball games, debates, science fairs, fishing, hunting and camping. She loved Montana and her adopted city of Helena. Mom was fluent in three languages and shared her translation abilities with others. She admired and always respected America's Veterans and the freedoms protected by America.
In 1991, after the fall of the Soviet Union, Mom, Dad and their son, Rick, returned to a free Poland. There she traced back to her hometown and found her two sisters and brother survived the war. The unexpected reunion was emotional and celebrated after fifty years of separation.
In 2002, Dad passed away, and Mom continued to be active in family, always a seat at the table for a homeless person or someone without a family at Thanksgiving, Christmas and Easter. She enjoyed all seasons and all her family and gatherings at the Flathead Lake home. Above all, she loved and was loved by her family, both here and in Poland.
Mom is predeceased by her husband Marion; infant son Edward; brother Mieczyslaw Petrykowski. She is survived by her sons, John (Kathleen) of Hamilton, Rick of Helena, and daughter Annie (Ted) Goodwin of Helena; as well as three grandchildren, John (Colleen) of Radford, Virginia, Paul (Carrie) of Kotzebue, Alaska, and her youngest grandchild, John Paul Goodwin of Helena; sisters, Danusia Kalinowski, Miroslawa Witkowska, both in Plock, Poland; great grandchildren, Alice, Benjamin, Cooper, Gray and Grace; as well as numerous cousins, nieces and nephews scattered throughout the world.
The family wishes to thank all the Touchmark staff and caregivers for the remarkable and loving care of our mom. We wish to also acknowledge Dr. Sara O'Connell and staff.
Mom was truly a unique, loving, caring person who found a faith in God, was optimistic, and never would give up. In her later years she struggled with painful medical challenges but remained a remarkable person. Thank you, Mom, we will always love you.
A Vigil Service/Rosary is scheduled for 6:00 p.m. Tuesday, March 17, 2020 at the Cathedral of St. Helena, 530 N. Ewing St. A Funeral Mass is set for 12:00 p.m. Wednesday, March 18, 2020 at the Cathedral of St. Helena with Rite of Committal to follow the Mass at Resurrection Cemetery. A reception will be announced when set. In lieu of flowers, memorials may be sent to the charity of donor's choice. Please visit www.aswfuneralhome.com to offer a condolence to the family or to share a memory of Helen.
Obituaries Newsletter
Sign up to get the most recent local obituaries delievered to your inbox.