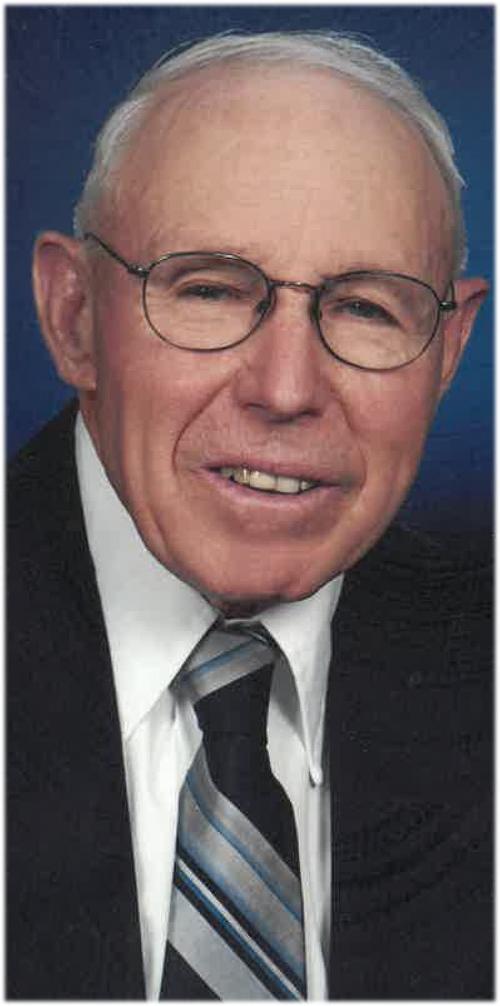 Frank James Cooney died peacefully on March 17, 2020 with his beloved wife at his side. At the time of his passing he was a resident of Touchmark in Helena.
Frank was born in Harlowton, the youngest of seven children and the son of John Patrick and Leta Hodgen Cooney on January 22, 1928.
His father owned and operated a livery stable in Butte but longed for the ranching life, so he moved his family first to Ringling and then to Harlowton where he purchased and expanded the Cooney Ranch to a number of counties but primarily in Wheatland and Sweetgrass.
Frank attended grade and high school in Harlowton. Upon graduation Frank worked the family sheep and cattle ranch with a great sense of pride alongside his brothers Jack, Bill, and Bob Cooney.
Frank was especially proud of his ranching heritage and recounted on innumerable occasions wonderful memories of the early days of ranching. As time went on Frank's focus was overseeing the sheep and wool business end of the ranch while his brothers focused on raising cattle. Frank took great pride in continuing to raise "Rambouillet" sheep, a tradition started by his late father JP Cooney in the early 1900's.
Frank married the love of his life Mary Ellen Dupuis at St. Mary's Catholic Church in Helena on June 11, 1971. Frank and Mary Ellen made their home on the Cooney Brothers ranch just south of Harlowton. Their home was built on Sadie Creek with a view like no other of the beautiful snowcapped Crazy Mountains out their living room window. Frank and Mary Ellen have many fond memories of their summers spent in the Little Belt Mountains grazing the sheep near Kings Hill, Neihart and the Moose Park area. After many years of ranching and herding sheep, Frank and Mary Ellen retired and moved to Helena in 1999.
You have free articles remaining.
Frank had a large infectious smile and a gentle, kind and giving heart. He loved and treasured many longstanding friendships that he had formed from his early school days in Harlo. Frank also had a lifelong passion for photography and classical music. Frank was a devote practicing Catholic and a long-standing member of the Cathedral of St. Helena Parish.
After enjoying their retirement years in Helena, in 2019 Frank and Mary Ellen moved into an assisted living apartment at Touchmark in Helena. When Frank's health began to fail, he was moved to the memory care unit at Touchmark where he spent his final days being comforted by his loving wife, family, and the wonderful staff of Touchmark and Hospice.
Frank was a member of both the Montana Woolgrowers and the Montana Stockgrowers Association.
Frank is survived by his wife of 49 years, Mary Ellen. He is also survived and fondly remembered by his nieces, nephews and his grand-nieces and nephews
Frank was preceded in death by his parents, JP and Leta Cooney, brothers Jack, Bill, and Bob Cooney, and sisters, Katherine Cooney Chandler, Mary Cooney McNamara and Betty Cooney Settle, nephews John Cooney, Ed Settle, and nieces Betsey McNamara War and Betty Chandler.
In lieu of flowers or donations, in Frank's memory please give yourself in service or donate to those who need it in this time of need, fear, and uncertainty due to the pandemic we are all experiencing.
Services are pending and will be held at a later date. Please visit www.aswfuneralhome.com to offer a condolence to the family or share a memory of Frank.
To plant a tree in memory of Frank Cooney as a living tribute, please visit Tribute Store.
Obituaries Newsletter
Sign up to get the most recent local obituaries delievered to your inbox.