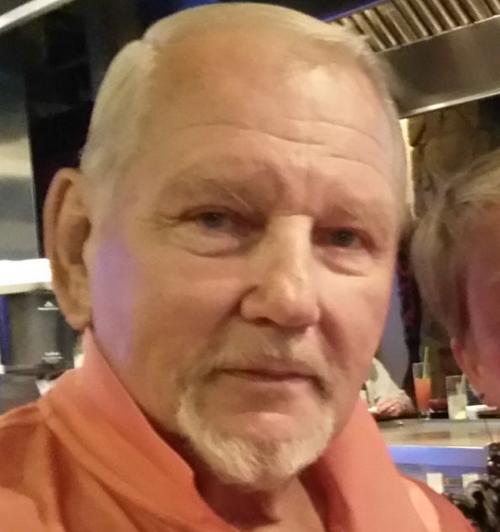 Dan Newman passed away peacefully on the evening of May 14, 2020. Dan was at his home in Elliston surrounded by family and his two dogs that were his faithful companions for the past decade.
Born in Butte on May 16, 1937, Dan was the eldest son of Dave and Elve Newman, both first generation Americans of Finnish descent. He grew up at Newman's Camp on Telegraph Creek in the mountains south of Elliston. Dan worked from an early age in the mines his father and uncle operated developing a love of the mountains and wilderness which were the setting of his youth. He received his first union card at 16 from the International Union of Mine Mill and Smelter Workers.
Dan attended Western Montana College on a football scholarship. While in college Dan also participated in Golden Gloves boxing. During college he worked at the Belmont mine in Butte and the Cominco mine at Phosphate. Dan graduated from WMC in 1957 with a teaching certificate. Dan and Deanna Mack were married in 1957 and later divorced. After college, Dan was a teacher for the Southern Humboldt School System in northern California before returning to Montana in 1959 to teach occupational education and coach football in the Helena School District.
In the following years Dan engaged in countless endeavors that he always approached with a tenacious passion. Dan was recognized as a young political leader before he was 30. He was elected to serve in multiple capacities for the Democratic Party including: Montana Young Democratic National Committeeman, member of the Western Democratic Committee on Civil Liberties and Human Rights, executive member of the Montana Democratic Central Committee, and chairman of the Lewis and Clark County Democratic Central Committee. In 1963, Dan was one of a small group of young Democrats selected to meet President John F. Kennedy during his visit to Montana.
In 1968, Dan sold the Newman Insurance Agency, which he started in 1961, to manage Congressman Arnold Olsen's re-election campaign. After the election, he worked as Congressman Olsen's administrative assistant for two years. Dan earned a private pilots license and often flew political candidates around the state.
In 1970, Governor Forrest Anderson appointed him as the director of the State Office of Economic Opportunity. He was later appointed administrator of the Montana Division of Human Resources. Throughout the next several years, Dan advocated for the development of programs that addressed the needs of low-income Montanans. Dan was involved with the 1972 Constitutional Convention and contributed to the book, Small Town Renaissance. He also served as director of the Region VIII Community Action Agency Association. Dan was an advocate for organized labor and a member of several unions including the Mine, Mill and Smelter Workers, Teamsters, Operating Engineers and Laborers.
In the early 80's, after the closure of mines, mills and smelters in the region, Dan was hired as director for the Montana AFL-CIO's Rocky Mountain Work Project, an eight-state program focused on retraining and reemploying laid off workers. This program was the model for the Project Challenge: Work Again dislocated worker program. As a lifelong champion of workers, he stayed involved with retraining programs until he retired in 1997.
Dan married the love of his life, Lisa, in 1986 and they began building their home in Elliston. In retirement, Dan served on the Elliston School and Powell County High School boards. He returned to his first passion of building. He cut posts and poles, built wilderness cabins and developed Little River Greens, a par-three golf course. Dan enjoyed golfing, skiing, snowmobiling and hunting. He also engaged in carpentry, masonry, blacksmithing, and landscaping, all skills he learned from his father. Dan even returned to school at age 73 to take welding classes. He was fond of saying that he never spent a day of his life at work because he had found a way to love whatever job he had.
Dan's pursuits and adventures always came second to the pride he felt for his children, and the belief he had in the Elliston community --which was his favorite place in the world. Whatever challenge or dream, Dan's neighbors and family always had his total support. Dan was immovable in his belief that the world around him could always be made a little better through unity and hard work.
Dan is survived by his wife, Lisa Newman of Elliston, son Brad (Darla) Newman, of Butte, daughter Dr. Dava (Gui Trotti) Newman of Marblehead, MA, and son River (Katie Redfield) Newman of Butte, brother Bob (Colleen) Newman of Missoula, grandchildren Caitlin (Adam Clough), Micaela (Ian Hochstein) and Joe Newman, great-grandchildren Clara and Tess, nieces Dr. Kathy Newman, Dr. Brenda Newman, Kim Newman and Dawn Brekke and nephew Scott Newman. Dan is preceded in death by his son Lance Newman, brother Bill Newman and parents Dave and Elve Newman. The family would like to especially thank the Compassus Hospice staff who provided extraordinary care for Dan at the end of his life.
A memorial service is tentatively planned for Saturday, July 25 in Dan's yard in Elliston. Additional details will be forthcoming. Memorials can be sent to the Elliston Cemetery Association, PO Box 174, Elliston, Montana, 59728.
To plant a tree in memory of Dan Newman as a living tribute, please visit Tribute Store.
Obituaries Newsletter
Sign up to get the most recent local obituaries delivered to your inbox.