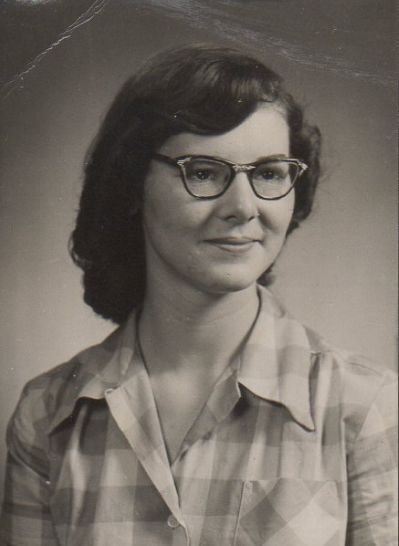 April 1, 1936 – June 26, 2020
In the early morning hours of June 26, 2020, Bobby passed away at St. Peter's Hospital in Helena, Montana, as a result of complications from a cancer no one knew existed. She was 84.
She had been admitted to the Oncology ward after reporting to the ER for acute back pain. She never wanted treatment but rather to be kept comfortable. Her son J. Henry Clinton drove from Seattle and arrived at her bedside to pray with her just before she passed away.
Bobby Jean was born in Helena, Montana, on April 1, 1936. The first born daughter of Mittie Geneva (Robertson, twin sister of Marion Gene Robertson) and Donald Roy Spaulding. She had a quick and discerning mind and a love of books that helped her to achieve academic excellence.
On September 26, 1953, she married her high school sweetheart, Carl and they celebrated their 50th wedding anniversary before she was widowed at the age of 68.
Throughout her entire life, she moved from one interest to the next, always learning something new and not moving on until she was saturated with knowledge of that particular hobby or endeavor. journalism, photography, rock-hounding, genealogy, painting, ... are but a few that come to mind. Along the way, she acquired many friends and acquaintances.
Family always came first and she especially loved her Robertson and Spaulding cousins. She shared a special bond with Judy Robertson Battershell. They were always together as children, being the first children of their twin parents. That bond remained unbreakable until the very end.
Her loving and devoted friend, Pat Kraut Janes, was also an unshakable force in Bobby's life. They often brought their young families together for play dates. Bobby and Pat were BFFs before the term existed.
In 2006 she and Ray Pence met at the weekly bridge club. Their special friendship continued strong until lung cancer claimed Ray in 2016.
Bobby is survived by her children, Mike (Debbie), Laura and J. (Christine); her grandchildren, Geneva, J., Ian and Chelsea; great-grandchildren, Dakotah, Caden, Benjamin and Oliver; first cousins, Judy, Bev, Becky, Colleen Greg, Richard "Bud", Kenny, (all Robertsons) and Jacque Spaulding; half-siblings Vivian and Mark Spaulding and their mother Phyllis Spaulding; and a sister, Mona.
Bobby's love for her pets was monumental and any memorials may be sent to the L&C Humane Society.
Her ashes will be interred at the Fort Harrison VA Cemetery with her husband, Carl.