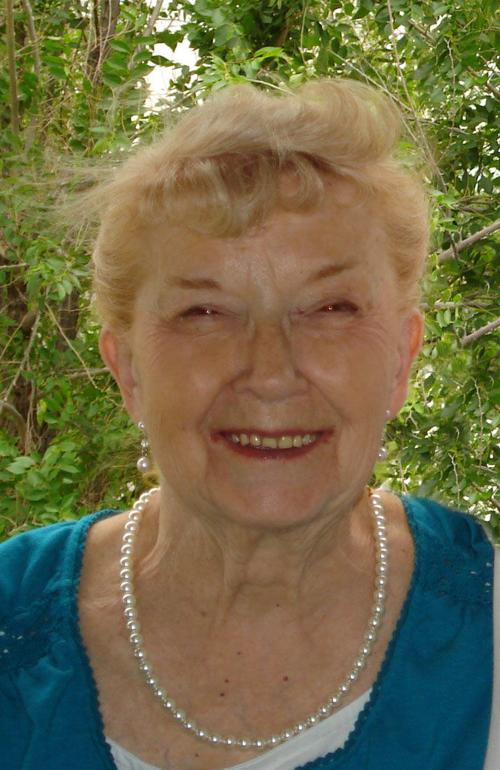 July 30, 1932 – Oct. 9, 2019
Beverly May Clinch passed away on October 9, 2019 after a long decline and ten weeks in hospice care. She was 87 at the time of her death.
Bev was born on July 30, 1932 in Livingston, MT the third child of Dr. Richard and Patricia Brady.
She was a remarkable woman, from a remarkable family; her mother was a prodigiously talented violinist, who was deeply involved throughout her life in politics at the local and state level; her father was a gifted Army surgeon, who contributed significantly to developing the modern protocol for treatment of severe burns, at first through his posting as the resident surgeon at Yellowstone Park, and later through supervising treatment of servicemen burned during WWII.
Bev followed in the footsteps of both of her parents. She volunteered in her high school years as a Candy Striper, assisting at the local children's hospital during a time of serious polio epidemics, and was one of the first women admitted as a pre-med major at Carroll College, where she and her future husband Vernon E. "Bud" Clinch met.
She left school before graduating, after marrying Bud, to join him in San Francisco, where he was stationed with the Navy during the Korean Conflict. (We've sometimes wondered if the time they spent with Bud's Navy colleagues was where Bev honed her notable ability to tell, with a straight face, jokes that would make just about any man blush.)
They started their large family shortly afterwards – eleven live births in just over sixteen years, including twins born not long before Bev's 38th birthday! – and Bev never returned to her medical studies. But, in addition to the many tasks of raising such a family, she also became active in community and political affairs, famously earning the nickname "Mme. Defarge" due to her practice of knitting sweaters for her kids while attending city council meetings. Bev went to work with the Bell System when her youngest started school, and quickly progressed to supervisory positions, ending her career with several years as part of a nationwide management/labor team working to develop a model of collaborative workplace practices in business offices.
Grandchildren and great-grandchildren (more than 40 at this point, and more to come) provided both pleasure in her retirement, and the opportunity to tell her kids that paybacks are tough. We would say "Rest in Peace", except that I suspect that if it is possible for any two people to raise Hell while in Heaven, that's just what Bev and Bud are doing now!
Bev was preceded in death by her father Richard, mother Patricia, sister Patricia, Brothers John and Charles, husband Bud and daughter-in-law Tammy. She is survived by sons Mike (Jane), Pat (Shelly), Tim, Terry (Tracy), Kevin and Kelly, daughters Catherine (Dan), Shannon (Joe), Maureen (Robert), Colleen and Sheilagh, thirty two grandchildren and fourteen great grandchildren, with several more on the way.
Memorials in Bev's name are suggested to Carroll College Athletics 1601 Benton Ave, Helena, MT 59625; or to Marine Corps Reserve Toys for Tots, P.O. Box 6896, Helena, MT 59604.
A private family service will be scheduled at a later date. Please visit www.aswfuneralhome.com to offer the family a condolence or share a memory of Bev.